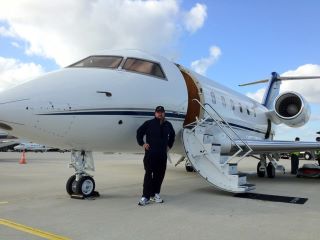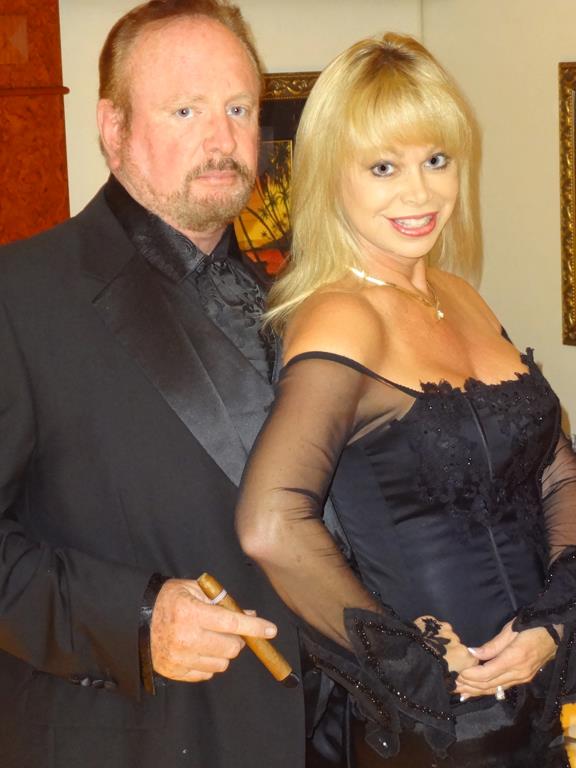 This past weekend spent in West Palm Beach was sheer heaven. We were invited to attend the 24th annual "Boys and Girls Club" charity event by our host Jim Glidewell, who was introduced to us by our dear friends Wally and Lori Crowder. Jim flew us in his private plane along with a few other couples and we stayed on his yacht, "Ohana" as we attended the various events all weekend long. We had a lovely cocktail party Thursday  evening and got to tour the other yachts in the harbor and was treated to a spectacular finale of fireworks. Now being on board a yacht is really quite an experience, since the crew pretty much caters to your every possible need 24/7. This beautiful 157′ floating palace has everything that an amazing first class hotel could have!  The boys spent a lot of time having cocktails and smoking cigars, while the girls hung out drinking tea and chatting.  Since Friday was 11/11/11 and Veterans Day, Ronn and I took a moment to meditate on our blessings and our Veterans and enjoyed the rest of the day getting to know our new friends. We then dressed up for a roaring 20s party that evening in held in the amazing Flagler Museum.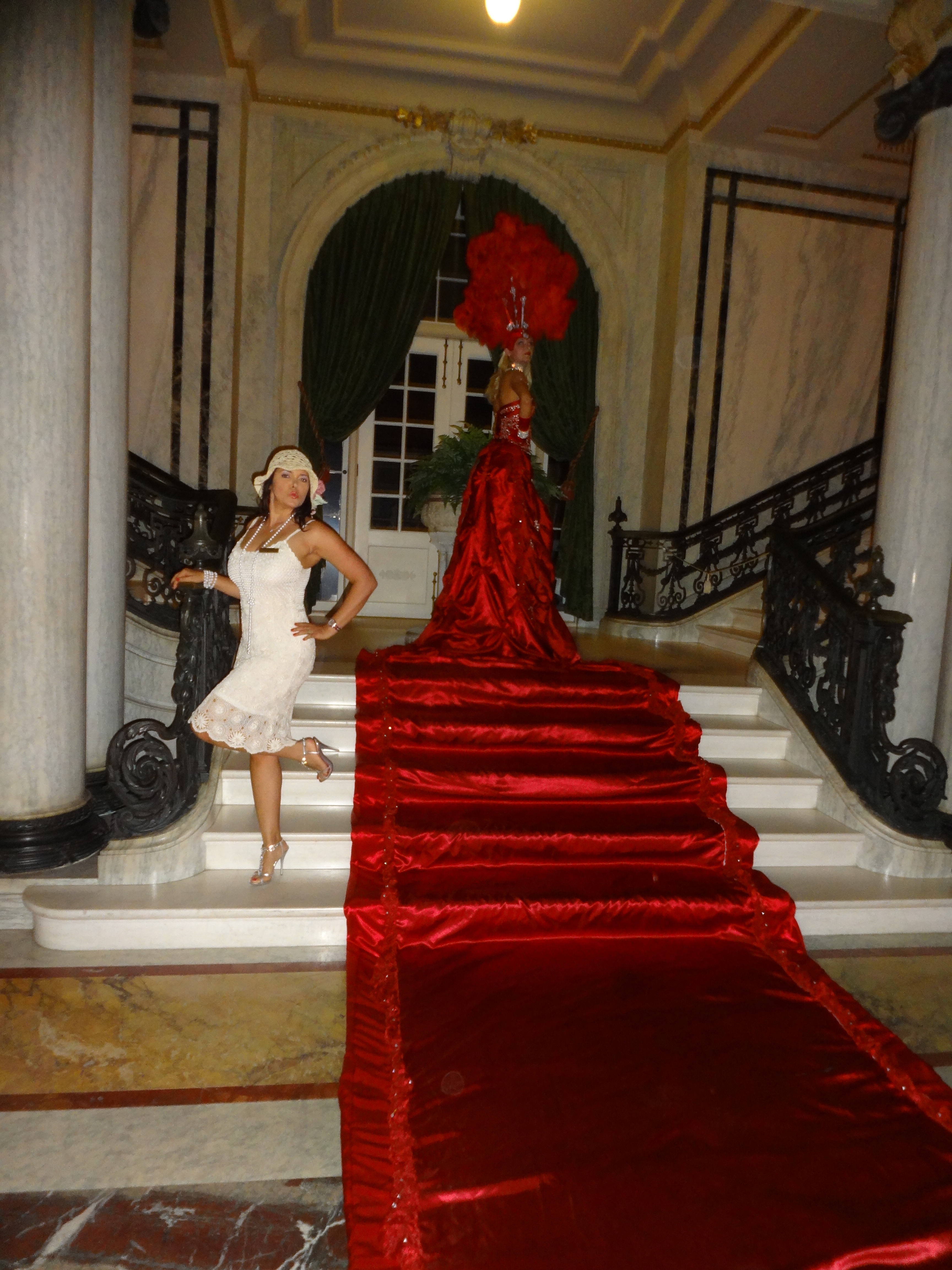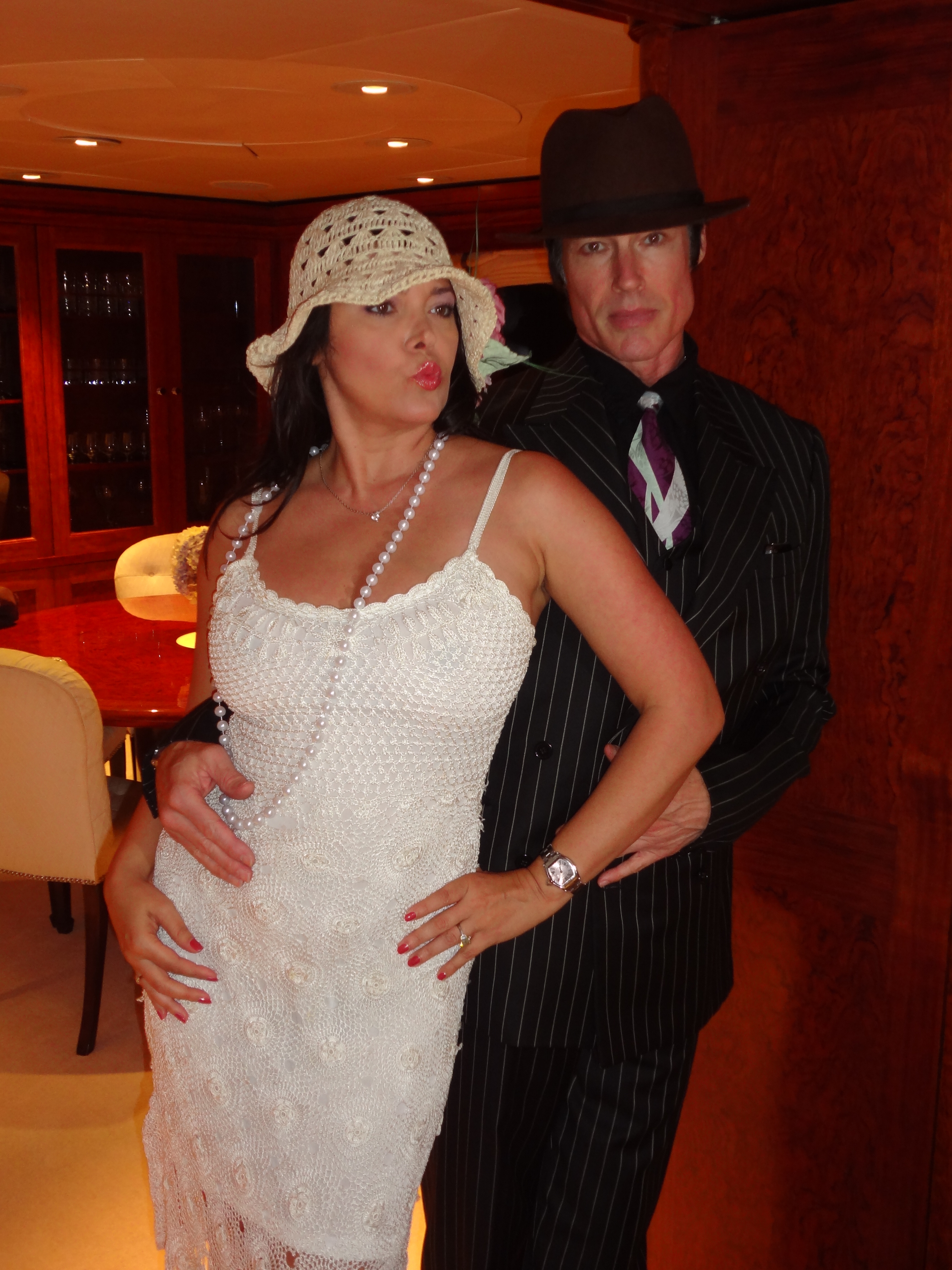 The first thing we saw when we walked in was this woman dressed in a red dress with this extremely long red train that went down the stairs.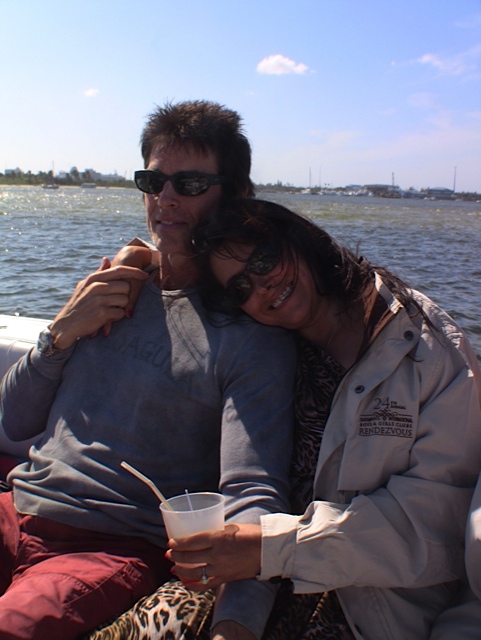 Our last day was spent on the dock where a clambake of lobster, clams, steak and fried oyster po-boys were served. Later that evening we had our grand finale to this amazing weekend at Donald Trump's Mar-A-Largo for a black tie silent auction dinner with the "Doobie Brothers" as our entertainment. Needless to say, it all felt like a dream. Perfect weather, food, company and entertainment. I don't think we will ever forget what we did the weekend of 11/11/11 and will always be in gratitude for our Vets and this glorious weekend spent in West Palm Beach. Thank your Wally, Lori, Jim and Parvina for inviting us along. Truly an amazing memory for us.