411 The Movie Revealed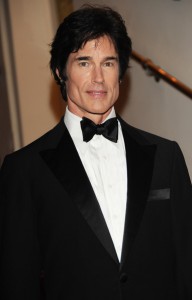 We are in the process of putting together the website for 411themovie.com which is the first feature film Ronn will be starring in and producing. The script has been tailored for him and has a "Jagged Edge" meets "Basic Instinct" erotic mystery to it.
Ronn will be playing the role of James Ivory,star of the hottest action series on television and there will even be PLAYER music from the new upcoming CD, "Too Many Reasons" in the soundtrack. The website will feature behind the scenes clips and music videos from the movie that will be shot in February.
I think you guys will really get to see Ronnbo in action with even some karate moves in this film. But, there is still so much to do with casting, crew and locations before we are set to film. This movie has all the elements that Ronn has always wanted to perform and I promise I will keep you posted on the progress with lots of updates throughout the making 411 the movie.