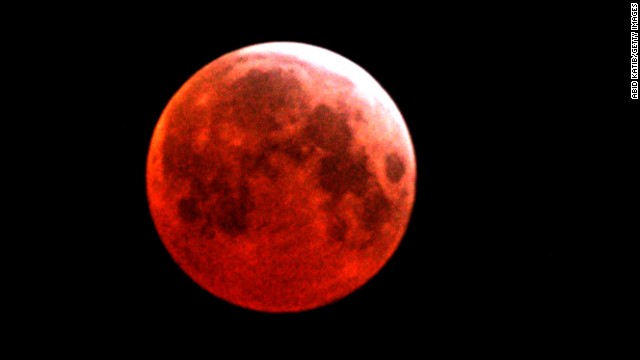 I don't know about you guys, but this last week was a total trip for me, especially because I'm a die hard Cancer moon child! I don't miss things like the "Super Moon" "Strawberry Moon" or the "Blood Moon!"
Just until recently, my feminine moods were tied to the frickin moon that caused many of the fights I had with my very patient husband. I remember the days with he and the girls would put up crosses and try and hide from me because of the blood moon that I experienced each and every month like clockwork.
So the thought of actually seeing that once in a life-time "blood moon" up close was exciting for me. I marked the date on my phone and went about life, but wondering what this blood moon would actually look like?
However, this past week turn my emotions into such a roller coaster that my moods were at such highs and lows based on each moment rather than a mere day. You see, I've been in tech hell with servers on websites and business things that made me feel like I wanted to pull my hair out!
I'm usually a fun and easy going person that loves to cook, go to parties or throw them and chat online with friends from around the world. But this past week I felt like I was lost in cyberspace without a lifejacket and trying to find my way home. I wasn't sleeping well because I was dealing with so many issues from different time zones around the world. I know this sounds odd, but it felt odd to me because I couldn't seem to exit this dread of constantly trying to stay calm.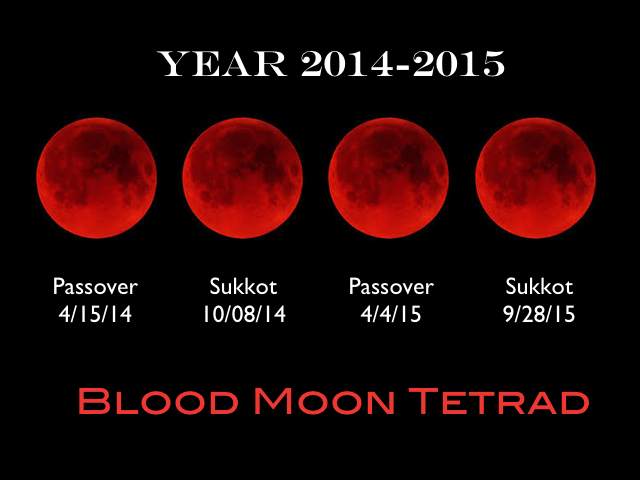 So I finally decided there were some things I couldn't control and I needed to just relax and enjoy an evening with my totally neglected hubby, who had watched me have sleepless nights and frustrated days, not to mention mood swings he hadn't seen since my own blood moon days.
At one point he actually shouted, "This blood moon sucks!" Now this surprised me because he usually liked my rituals of cooking, entertaining and the celebration that I did during these times. You see when I'm feeling good during a full moon, it's usually at its optimum. So to hear that we are going to experience an actual blood moon on October 8, 2014 just made me giddy with excitement!
I didn't expect to have to deal with such huge peaks and valleys of emotions just before this big epic event. I also didn't expect to have so many conflicts that I had to solve, which simply consumed me.
I started to think about what it meant because I knew the blood moon meant change. So I tried to remain calm and solve the obstacles and problems rather than just focusing on them. I started to feel the gratitude for the universe's little gifts of things I didn't expect to happen and how I grew from it.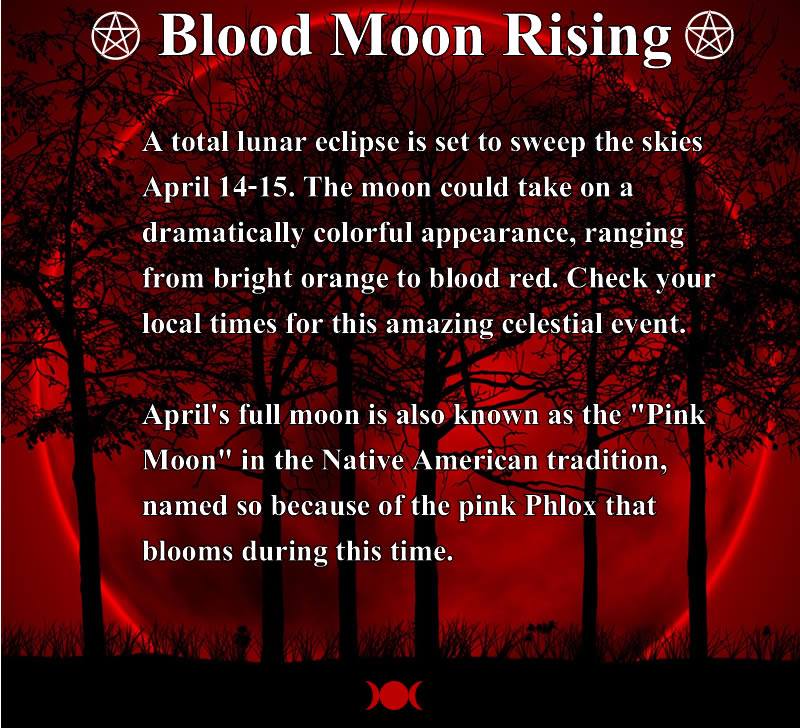 But what really blew my mind was as I was preparing to see this blood moon, I completed missed it due to all the distractions of problems that had to be solved. I missed this big epic blood moon that I had been so excited about seeing!
This experience taught me that even though I was preparing for something I was so excited about, life had emotions of ups and downs that took me on a roller coaster ride I didn't expect. And through the change I have become more aware of the good that comes after what we think is bad.
So even though I missed this epic blood moon and I don't miss my own blood moon, there seems to be a blood moon rising in us all that says, rise to the experience and see where that takes you.