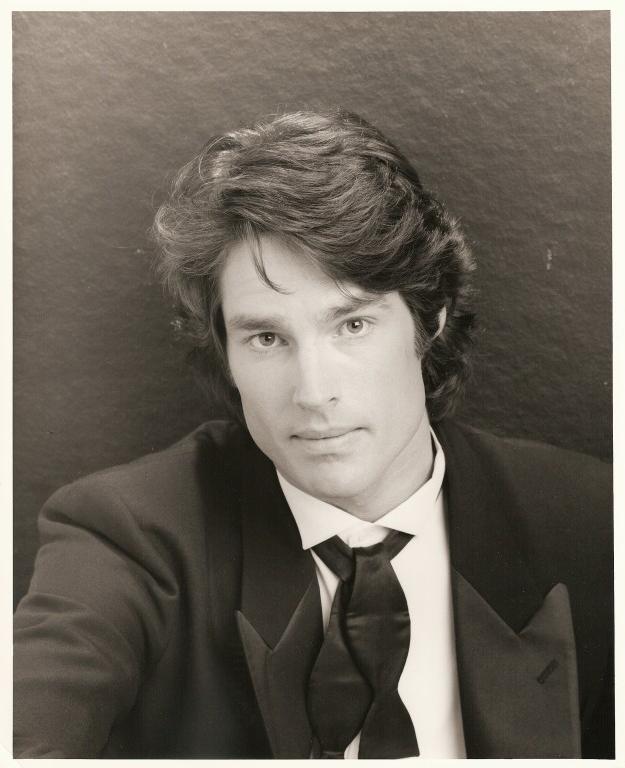 I can't tell you all how crazy the past two weeks have been for Ronn and me both, physically and emotionally. It's not so easy being the wife of the most beloved man that we all have love, fantasized and grown up with. Believe me I'm feeling your love, pain and adoration for my hubby. Now you know why I frickin married him!
What you guys don't know yet is more of what I do know and that's Ronn. So as you say goodbye to Ridge and remember I feel ya, you are saying hello to Ronn, someone that you don't know as well. Ronn has always been extremely private about who he truly is and all you really saw was Ridge and how magical was that?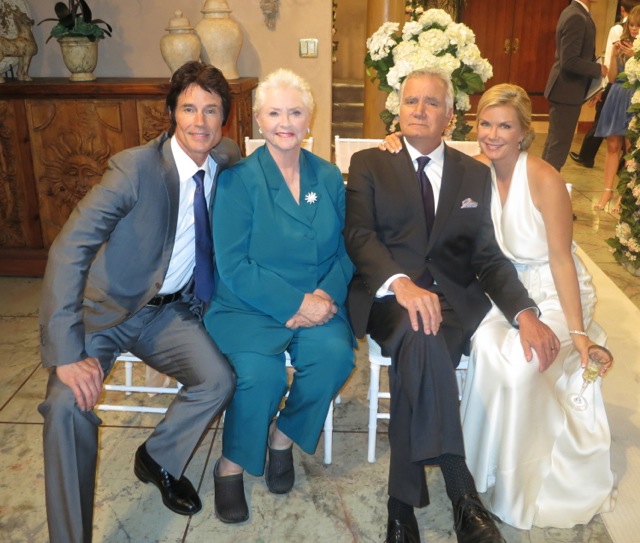 It's been magical for me a fan and viewer for the eight years that I've been with Ronn. How could I not follow B&B and support my hubby? I was already watching "The Young and The Restless" for years and it was my favorite because my mom use to watch it. I remembered meeting Ronn at a party when I first won "Star Search" and he was just becoming "Ridge Forrester." So although I didn't follow the story from day one like a lot of you did, I can see how Ridge has become a personal friend, family member or fantasy guy for many of you. So the loss of that feels like a death. There will be a hole in your heart to lose this everyday ritual that has now been 2 and a half decades. That's huge folks and around the world, so I feel you!!!! I also feel my husband, his heart, soul and talents of other areas that you don't know and would never know if all he ever showed you was Ridge! Have you been disappointed for all these years with him thus far?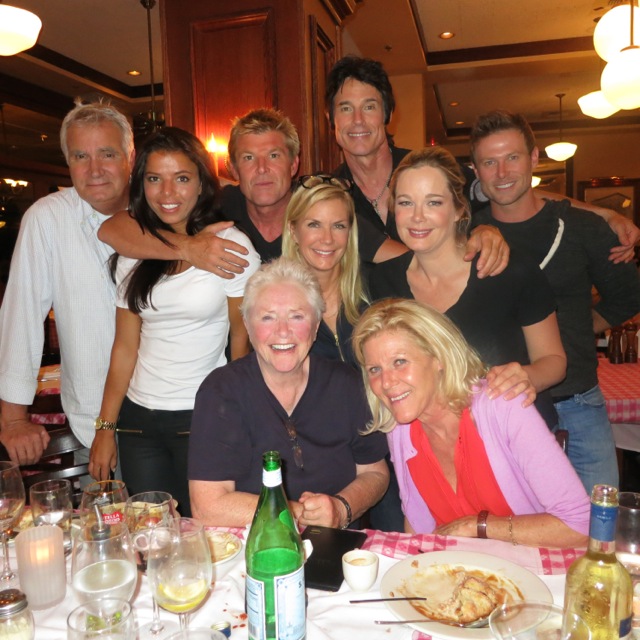 What makes you think the best is not yet to come? Why do we always jump to the negative side of the situation, why not look at the positives? Let's see, you now can be with Ronn more here on Ronn's Garage, onTwitter and Facebook, remember B&B took up way too much of his time before? Try learning and memorizing so much dialogue! Sometimes he was so talked out that he had no interest in talking to me when he got home.
I understood, but wished I had more of him just like you guys do with Ridge. His children would sometimes have to hang out at the set with him just to even see their daddy because he devoted so much time to Ridge. His passion as a musician, father, and friend took a back seat to Ridge for 25 years. That's a lifetime to devote to anything and do it as well as Ronn played and kept the world hooked on Ridge Forrester.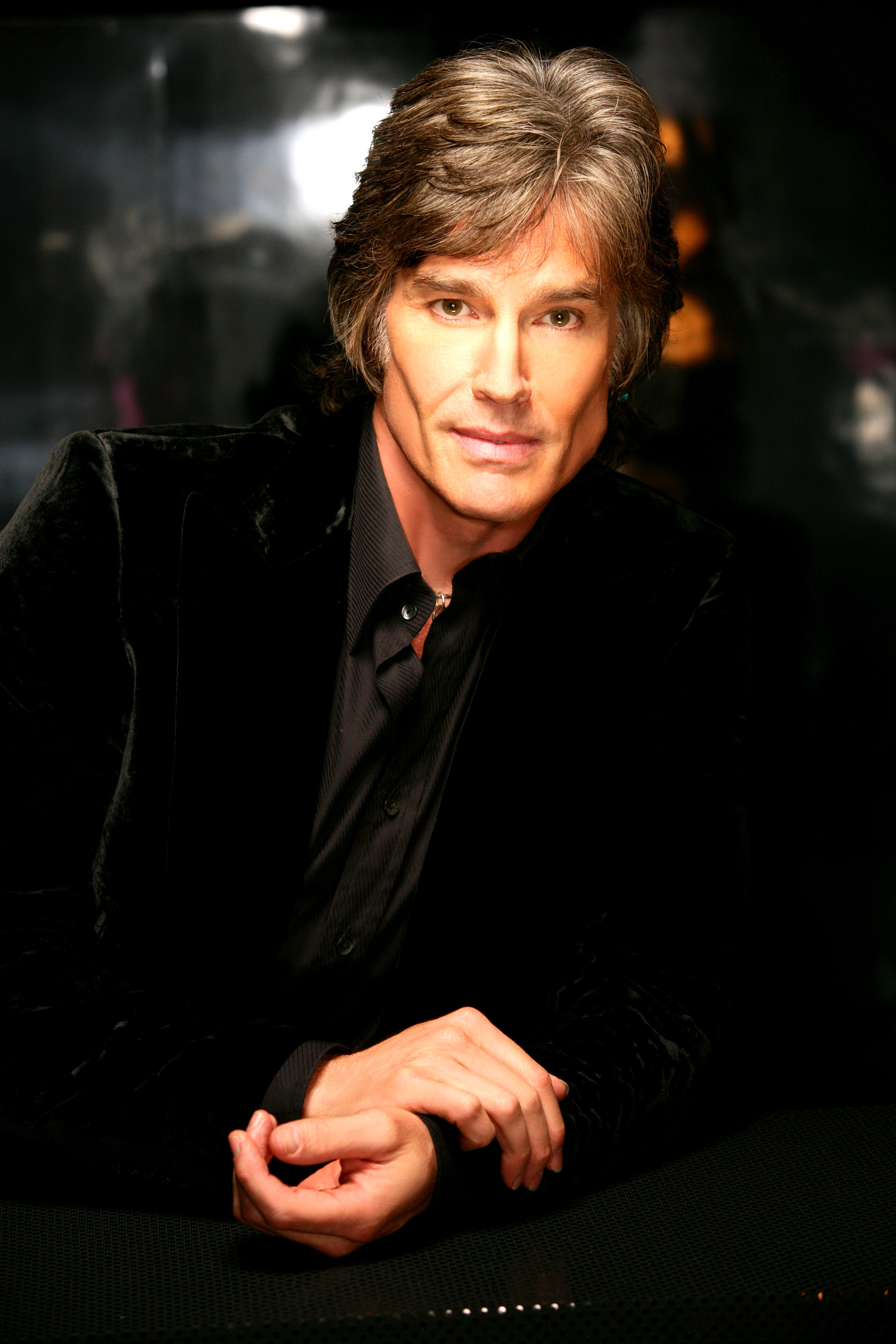 There is a going to a hole in your heart forever for that, as well as a hole in his heart for the amazing cast and crew he grew to love as a family. It breaks his heart to leave them behind, but sometimes endings are indeed new beginnings that will bring us all even closer. Ronn now has freedom to fly, shine, sing, dance, visit and share more of who he really is as a person and I think you will fall in love all over again, just like I did.
Hell we have been married twice now and it's only been three years since my last one! We are sharing that with you on this coming episode of Ronn's Garage and this is very personal coming from Ronn. You will see a side to him that only the cast, crew, myself and his band know already. Just like your voices ringing around the world on his/mine Facebook and Twitter since the news broke. Shows the producers and Hollywood something that you guys have known for 25 years already, Ridge/Ronn is loved and adored by practically the entire planet! It doesn't matter what it is you just want to see him. And always there's more to a person that just what you've grown to know and love already. I think you're gonna go on a roller coaster ride now with Ronn Moss that will take you places, Ridge Forrester never would or could. You have already gotten a to know us as a couple due to the wonders of social media, gotta love that! But, now you get to really do that with Ronn and still see him, communicate with him, follow him and be with him on this upcoming exciting journey that we want to take you all on.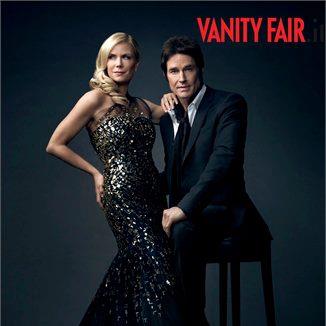 Even the die hard 25 year old fan is gonna want to take this journey with us. I promise you once Ronn speaks to you about his feelings you will all understand completely. Our fantasy guy Ridge Forrester will be busy for a while on his honeymoon with his destiny Brooke, while Ronn and Devin hang out with Katherine Kelly Lang in my kitchen cooking! I'm for one am looking forward to cooking with Kelly in 'Ronn's Garage" soon. So keep retweeting to your followers your favorite comments on twitter and keep the conversation going on what you want from Ronn now. I think you all can see he's so much more than Ridge.
However, you must speak up now and you can and will be heard! Facebook his page your likes, comments and shares on what you want from him. He's listening and loves you all so very much. Anyone who has had the pleasure of meeting Ronn or working with him knows this. I'm just trying to heal our wounds from this car accident and our hearts emotionally from the sad goodbye to Ridge. But you see I'm more excited than anyone for you guys who don't know Ronn to know and meet him. And I don't think you will be disappointed, but enlightened to much much more than you could have ever dreamed.