Starting over in a brand new year and its already flying by at sonic type speed, or at least it feels this way. We seem to be saying hello and goodbye to so many friends these days. Some due to the amount of traveling we have been experiencing, others due to their time with us on planet earth. It seems time is moving faster than ever, maybe its because we are growing older and trying to cram so much into each and every day that we have? Or maybe its because we are experiencing new adventures and its just time to say goodbye to some people and hello to new people?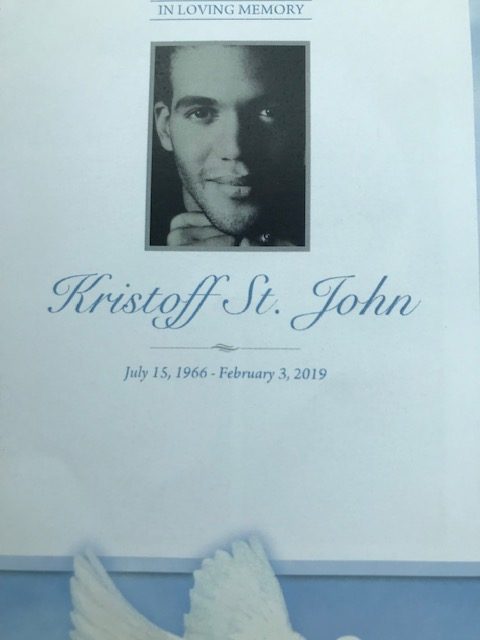 Like many fans of Kristoff St. John, I was sad to hear of his untimely passing. He was a lovely man and very much loved by so many. He was just too young to die so suddenly. I was a big fan of Y&R and watched that soap more than any other. It brought back fond memories of watching it with my now deceased mom. So as a fan who grew up watching soaps, I understand what some characters mean to many of you. I think my love of soaps manifested my marrying a major soap star like Ronn and becoming a producer on "The Bay." I am indeed a true fan at heart of this genre. We grow up watching these characters daily and they become part of our family.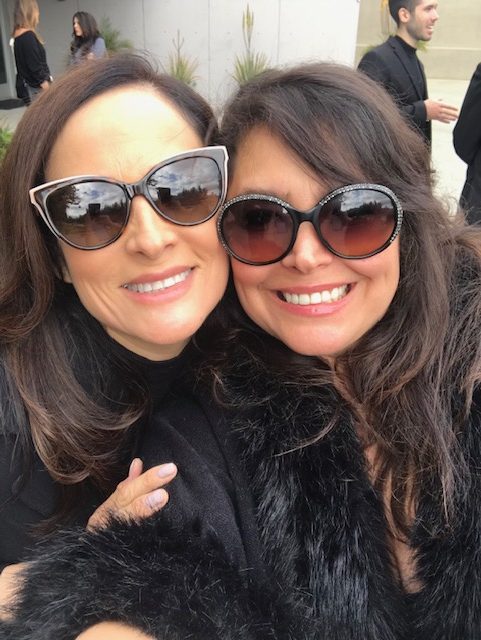 Attending Kristoff's memorial was surreal for me because I was reunited with a longtime dear friend, a friend I had not seen in nearly two decades. In fact, the last time I talked to Kristoff was about this friend because someone told me she had died and that broke my heart. We had parted on strange terms and there were things left unsaid, things that we both didn't understand after being so close for so long. So in a strange way, Kristoff brought us back together today and that's a beautiful thing. His passing reminds us that we should tell the people we love that we love them today because tomorrow is not promised.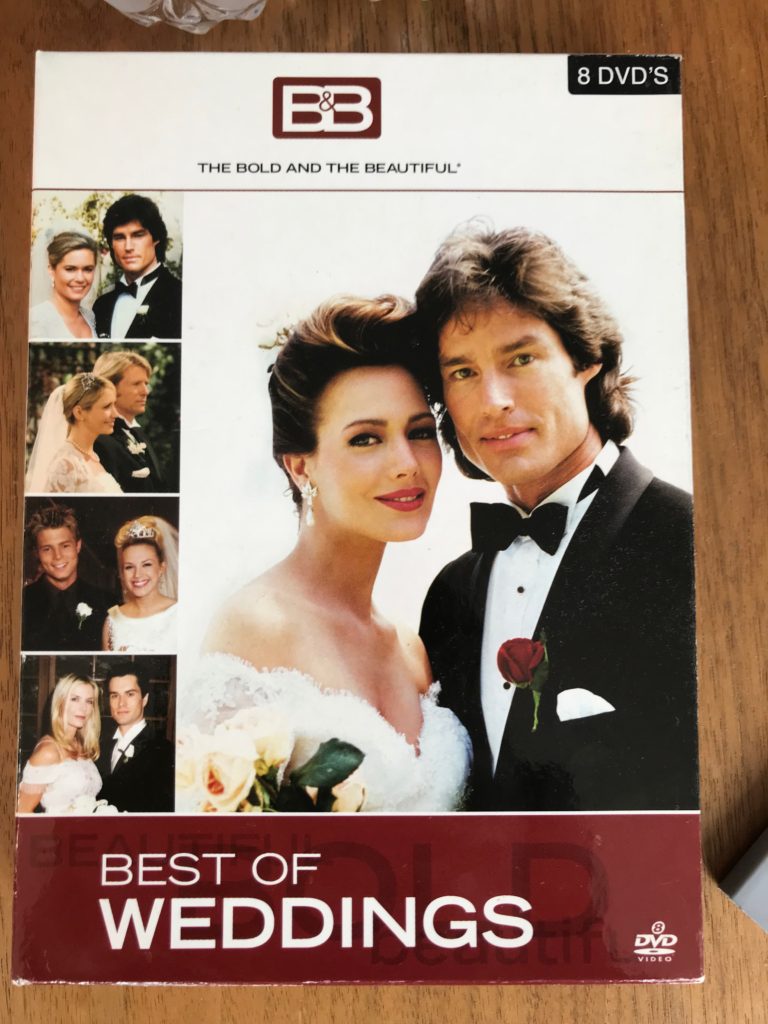 Ronn and I have been traveling alot lately to Europe because he was preparing an extensive music tour for the first time there. There was never time before now to stay in Europe and rehearse with a band to prepare for this type of tour before because he was so tied to the studios of CBS for his role as "Ridge Forrester" on B&B. The kids were growing up and now that they are off on their own, we are finally free to do all the things we wanted to do, but couldn't. As most of you already know, Ronn is loved around the world and simply adored in Italy. So it was fitting to start this tour there. Saying hello to many fans throughout Italy as he prepared for the debut of this summer tour. I was lucky to have spent alot of time on the "Purple Rain" tour with Prince, but I never knew firsthand what goes into preparing for something of this magnitude before now. There is the production of lights and the stage, along with visuals and technicians that takes a live show on the road. It isn't much different from a theatrical production, but a lot more intense in terms of sound of course.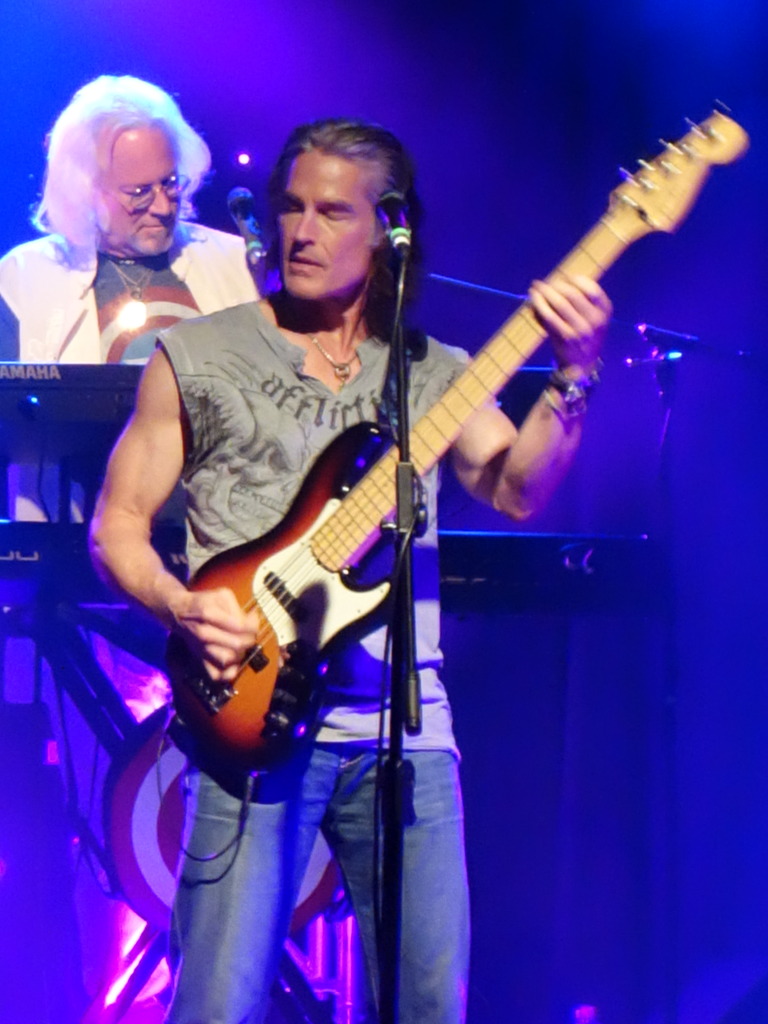 Ronn is enjoying the process of going back to his musical roots and gearing up to show a side of himself that the Italians haven't seen. I am extremely excited for whats ahead this summer! It seems many of you are excited also. He is also releasing a new single next month in Italy called "Quando Quando." Tomorrow we take off to Australia for the next month for an acoustic type of tour with Jawn Star. Speaking of Jawn Star, his "Beatle" band, 'The Long and Winding Road" just added former "Cars" guitarist, Elliot Easton to their lineup. Jawn Star was in "PLAYER" for 10 years and now is gearing up for "Ronn Moss' PLAYER" that will start touring later this year. The boys were celebrating Ronn's birthday and REO Speedwagon guitarist, Dave Amato's birthday this weekend with a jam party. Dave was also PLAYER's guitarist at one time and a longtime friend who has celebrated many birthdays with Ronn since they are one day apart. We now look forward to so much more later this fall when we debut Ronn Moss' PLAYER.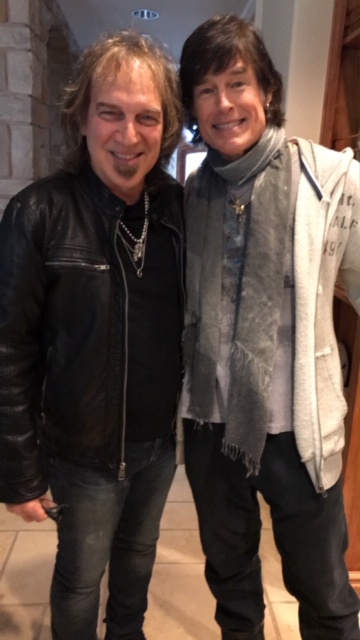 I think saying hello or goodbye to anything means a fresh start to something on the horizon. You can't travel any path unless you are willing to say goodbye to something in order to say hello to something new. So whether they are tears of joy, sorrow or anticipation, hello or goodbye shall be a part of the road ahead for all of us.