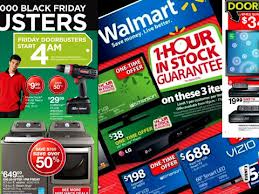 Now that Thanksgiving is out of the way and the leftovers are making us completely lazy the day after, what is store for us? I mean shouldn't we be hitting the stores for those holiday special savings?
Black Friday awaits and it's now starting even earlier this year, so hurry and get in line to be the first ones inside those stores so you can fight each other over that sweater for dad! Who came up with this Black Friday anyway and why are we so eager to get to the mall?
I mean do we really want to struggle to find a parking spot? Is it that important to be the first in line that you want to get there by midnight on Thanksgiving? I think the Christmas season is turning into sheer holiday madness now. And it's apparent that shopaholicism is on the rise even in this economy.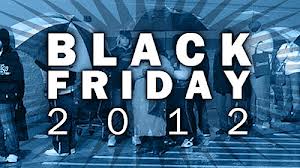 Could it be an epidemic that is on the rise and taking over our country? How is it possible to eat all that turkey and then drag yourselves out to the mall by midnight to stand in line for the doors to open so that you can shop til you drop in droves and fight over items that you can buy throughout the year?
It's not a concept that I fully understand and want to try and comprehend. Personally, I prefer shopping online and avoiding the malls, the parking and the lines. It's hard for me to get into the Christmas spirit because of how commercialized things have become. It's starting to get so contrived and I can't believe even I'm starting to dread the holiday madness.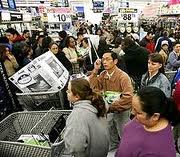 As we get older that Christmas list keeps growing and the meaning seems to dissolve a little more each year as the the holiday madness grows into a deeper obsession with buying the biggest and the best gifts to impress everyone including ourselves.
What has happened to the holidays? The madness is taking over more and more each year and it seems like we can barely complete one holiday before the next one takes over. It's like they are putting out Christmas decor right after Halloween now.
It's all becoming a meshed up collage of too much food, relatives and money spent on something that keeps us in a vicious cycle that now gives us yet another day called, "Black Friday" to celebrate the kickoff of holiday madness that creeps up on us and makes everyone a little bit crazy.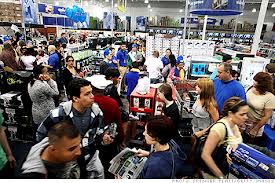 So before you get out and fall into the pitfall of black Friday, stop and remember why you are doing it? Wouldn't you rather just chill with your loved ones and eat leftovers, watch football and go to the movies? Maybe after Black Friday there will be White Saturday or Red Sunday to help those who couldn't shake the darkness.