There has been alot going on with Ronn and I for the past few weeks and 2013 has taken off with a bang! Ronn has been busy preparing for his upcoming trip to Italy in which he will be promoting his fashion campaign with Katherine Kelly Lang for Impero Couture. They are launching the commercial on Valentine's Day. Now if I didn't love KKL so much myself, I'd be jealous that my husband isn't spending Valentine's Day with me and will be in Italy with her on that day. However, I'm not jealous, but happy that the campaign is so elegant and beautiful and it's a perfect day to launch such a campaign. So hubby and I will celebrate the day before and I will see his cute little butt off to fly into the sunset with his Logan. I know how much you all love that and being a fan, so do I.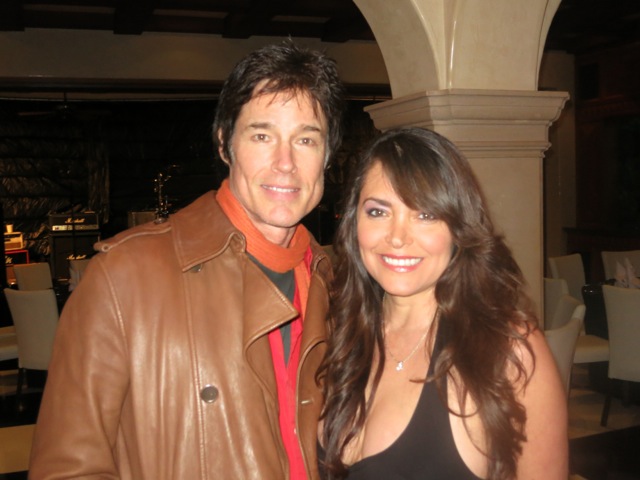 I chose not to go this trip because in addition to doing that promotion, Ronn will be traveling alot within Italy to various cities to promote his upcoming Player CD, "Too Many Reasons." I don't think this wil be a a fun trip for me to tag along on because he's going to be on the go constantly. Besides, I have so much on my plate to deal with here at home with real estate now picking up finally and getting things prepared for the 411movie shoot and Ronn's Garage. We have Ray Parker Jr, Jacquline MacInnes Wood and Rove coming up over the next few months and I'm looking forward to them all visiting us and to cook up something yummy! I've been getting all your requests to have Ronn and I cook together and I believe that is a real possibility. There's even been talk about Ronn and I doing a TV cooking show together, which I would just love.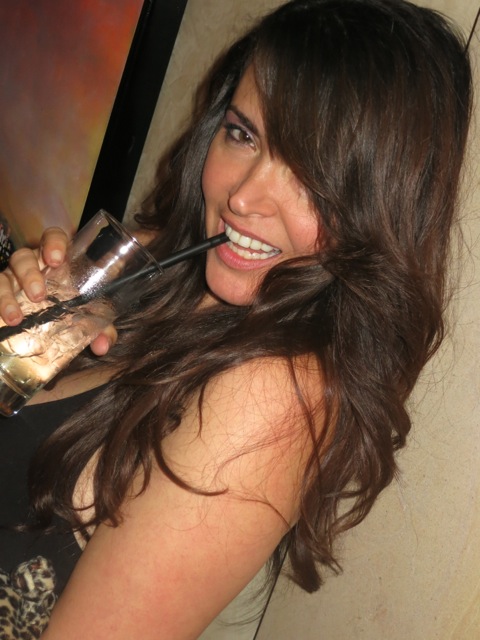 All that being said, we are absolutely loving life these days. Ronn is more relaxed and feeling creative. He's writing for his memoir and it's quite good and very interesting. I've told him his life story's roots are fascinating and should be a book. All the stories he's told me from his experiences growing up to his days on tour with the band, to 25 years of being Ridge Forrester. It's something he must write and wants to now. Ronn is also doing the music for the 411movie, so he's been busy preparing to shoot some music videos that will be in the movie, as well as, theme music for it. And as you know he does everything for Ronn's Garage, including the editing, so he's finishing up German pinup artist Michael Moebius now. I can safely say Ronn is also loving life because of all this creativity he now has time for in doing the things he loves the most. This past week we were spending time with our new friends from Monaco and their three adorable little girls, a set of twins who are four years old and the oldest daughter who is six. One of the twins really took to me and we are now best buds. I look forward to seeing them again soon.
 Last night we celebrated another birthday with my dear friend writer, producer, director Jeff Franklin. Known for his brilliance in comedic writing, he created the hit syndicated TV series, "Full House" and has been a close friend since I arrived in Hollywood back in 1985. I said my first words on TV written by Jeff when I appeared as Garry Shandling's fantasy girl on the "Garry Shandling Show."  Jeff created "Full House" shortly after Garry's show was canceled and is also responsible for writing and directing movies such as the cult classic comedy, "Love Stinks" and "Summer School."  Now Jeff always throws fabulous parties and last night was exceptional with an amazing band, delicious food and beautiful decor in his lovely home filled with exotic fish tanks. He even has baby sharks in one tank and has three of them built into the wall of his house that is one of the most beautiful homes I've ever seen. The views are 360 and the house has a bit of history that may freak some people out. It sits on the same site where the Manson murders took place many years ago.
However, Jeff's great energy and beautiful home has brought nothing but, joy, peace and love to those grounds and his amazing parties have only helped that energy and I believe he too is loving life with another birthday under his belt. Jeff and I have a tradition in that we are both Elvis fans and he has a large Elvis collection. I always try to add to it with something he doesn't have and have been successful the past couple years with a bubble gum Elvis pack and a mini Elvis lunchbox. He has a Priscilla and Elvis Barbie that I wish I had for my Barbie collection! I'm so thrilled that my book, "True Age, Timeless Beauty: Finding the Fountain of Youth and Everything You Desire is touching lives and I'm happy to be a part of a new book entitled, "Wounded, Survive, Thrive" 101 Women's Journey's from Torment to Triumph in which I share my personal story. I hope this book helps many women overcome abuse of any kind and thrive in their lives.
So we hope you too are loving life as much as we have been lately and that the new year is filled with laughter, love and fun times with family and friends because that's really what life should be don't you think? Don't forget to join the PlayerAngels and enter our contest to win a FREE Autographed Player CD! I want to see Player Angels from all over the world flying around and cheering Ronn and the boys on their new journey. Tours are being planned and I will keep you informed as they develop. I am confident you will love the CD as much as I do!