Ronn and I had a weekend full of BBQ, friends and fun. We kicked it off with a small BBQ for some new friends and then went to our neighbor Patrick Warburton's house to finish off the day. I had a little too much wine and fell asleep most of the evening on the couch while friends like KISS guitarist, Tommy Thayer and his lovely wife Amber took pics of me sleeping! 
We then went up to the Playboy mansion to visit Hef and saw "Star Trek, Into the Darkness" and I had a lovely chat with beautiful intelligent women like Monique St. Pierre and Monika Henreid. We topped off our Memorial day weekend with a fun visit with our neighbors Sharyn and Phil who took us to see "The Hangover 3." So now it's time to focus on what's coming up next weekend which kicks off my birthday fund raiser for Shelter Hope Pet Shop.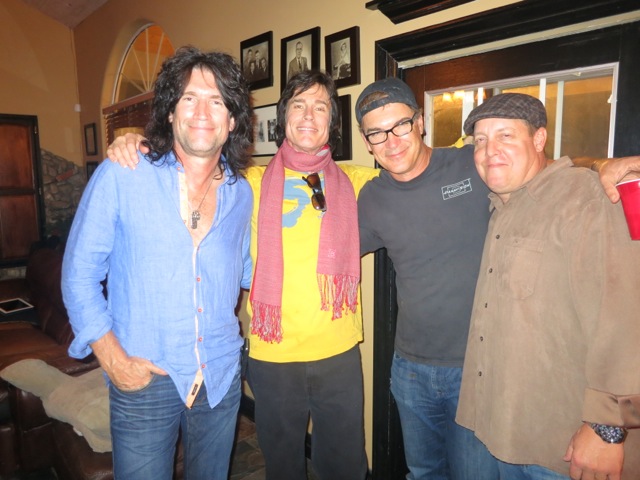 I have a house full of guests who are staying with us from out of town and PLAYER's final rehearsals before the big June 3rd event. So my plate will be full of fun this coming weekend with all my beautiful girlfriends to help us celebrate and for such a worthy cause. So if you haven't purchased a ticket yet to the event please do so, you won't be disappointed and your ticket is tax deductible to boot! Go to 
http://www.canyonclub.net/html/schedule.html for all info on tickets!!