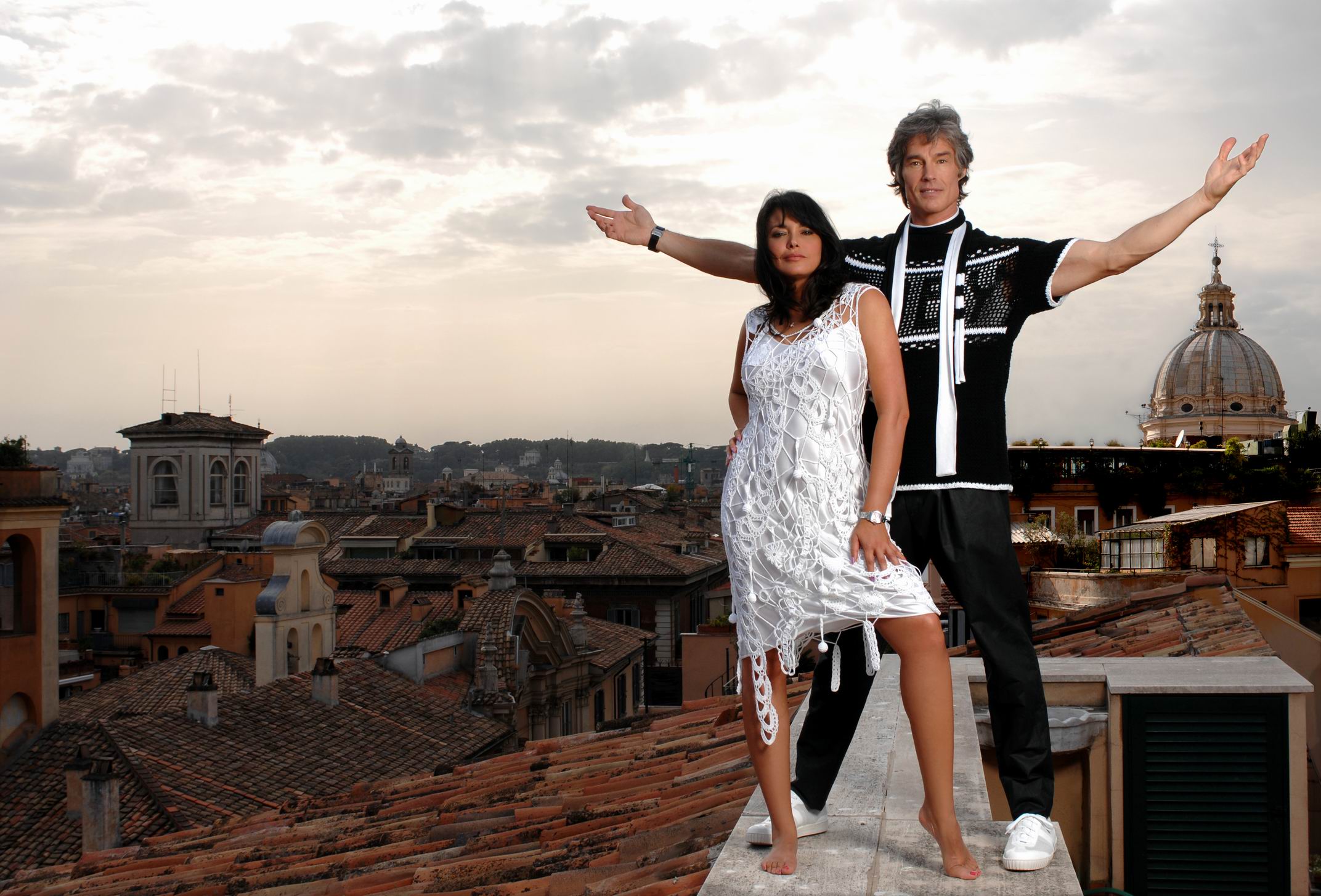 Today, was a long day. I went into the studio in Roma to do the 2nd fitting for my first suit for my first dance on Saturday night. In Italy, they make all the clothes, for a show like this, from scratch. So the formal suit is made one stitch at a time. Several fitting will take place to make sure it fits like a glove. That's a lot of pins to stick my hands as I try and take it off each time. Really, these people are amazing in their dedication to making everything custom, and making everything perfect. I'm going to look GOOD even if I dance so so.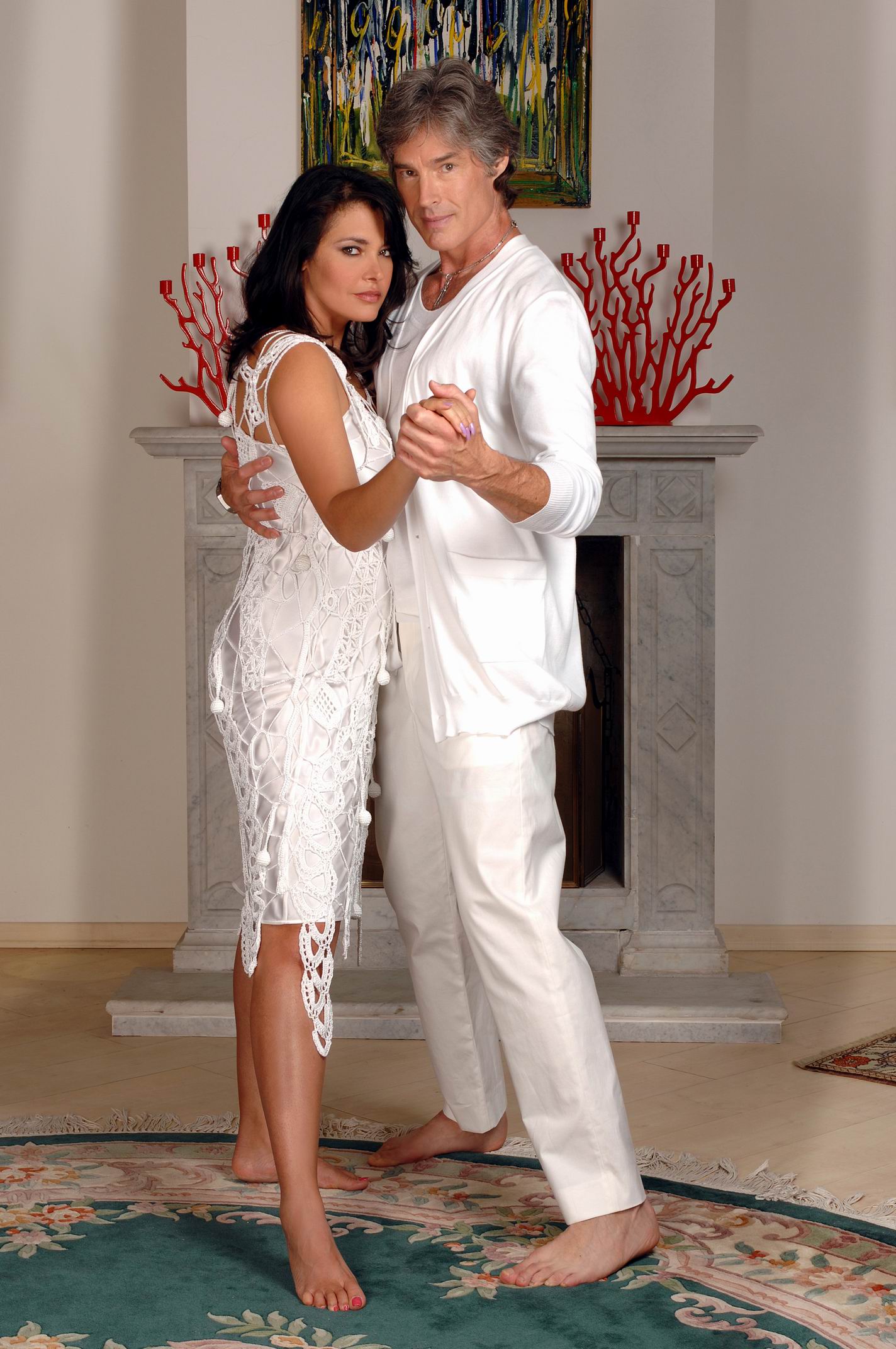 Once the fitting was done, I had my 2 hour dance lesson with Sara Di Vaira. She's really patient with trying to teach me these different dances. She says I'm doing well but I sometimes feel like Quasi Moto desperately trying to learn Jive dancing. We dance in a very well lit rehearsal studio with 2 way mirrors on 2 sides of the room. Behind these mirrors are 3 cameras that follow our every move and frustration throughout the lessons. All of them. Did I mention, it gets up to what feels like about 120 degrees in there because of the intensity of the lights. These rooms double as tanning booths. Anyway, once we're finished with the daily lesson, we try and dry off from loosing about 3 quarts of sweat, then get ready for going to the main studio where the actual show will be filmed LIVE Saturday night. There, we will rehearse for the first time with the actual live band. There must be 12 different cameras involved at all angles. Over the audience boom view, main 3 cameras on the floor, one semi-circle camera moving with us automatically as we move like they have with race horses along the side of the track. And of course the extreme close up that gets right into the muscles in your face twitching with how much your feet hurt. All part of the show.
Did I mention it was much cooler in this studio than our rehearsal studio. I think it only got to about 115 degrees.
Tomorrow, there's more 2 hour dance lessons, and more rehearsal in the main studio with the band again. Then interviews and photo sessions for magazines and various newspaper articles. I must say, this band, which includes the typical rhythm section of drums, bass, keyboards and guitar…. Also includes horns, percussion, singers and a violin. They are a kickass band!
All for now, I must try and sleep. It's almost 1am and my feets hurt!
Love to you all, Ronn