It seems lately that Ronn and I have been bombarded with all kinds of symbolic things that have been leading us on our life's path. I believe it's because we are wholeheartedly following our greatest passions and becoming super creative with many things. Ronn has various projects in the works and we are now producers on the hot new webseries, "The Bay" and couldn't be more pleased to collaborate with such talented people. So yes you will be seeing alot more of that mysterious, John Blackwell!
I've been led to the Cure Center for weight loss and am now doing speaking engagements with Dr. Donald Waldrep and his gorgeous wife Lisa. It seems my book, "True Age, Timeless Beauty" has taken it's own life's path and touched a few people and I couldn't be more pleased. My first few speaking engagements at the Cure Center was a big hit and I have already helped a few women firsthand. "True Age, Timeless Beauty" is all about keeping your life in balance and how to manifest your greatest dreams and desires.
So at the moment we are following our life's path and will make a unique appearance on a hit ABC primetime show next week. We can't tell you details just yet, but it will be very funny, heartwarming and give you more insight on us. Ronn is also gearing up to do a mini series in the fall and Player is starting to rehearse for their upcoming tour to Australia and New Zealand at the end of the year.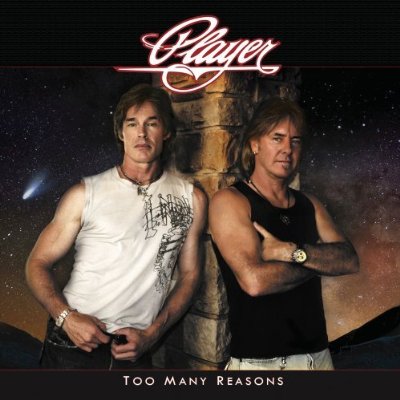 As you can see, it's been busy and getting busier, but we couldn't be happier to embrace this new and exciting journey doing the things we are feeling most passionate about. I hope to add more Livestream chats and events soon, as well as, Ebay items. In the meantime, please check out last week's episode of "The Bay" and see why everyone is talking about John Blackwell when the new episode airs this Thursday!!