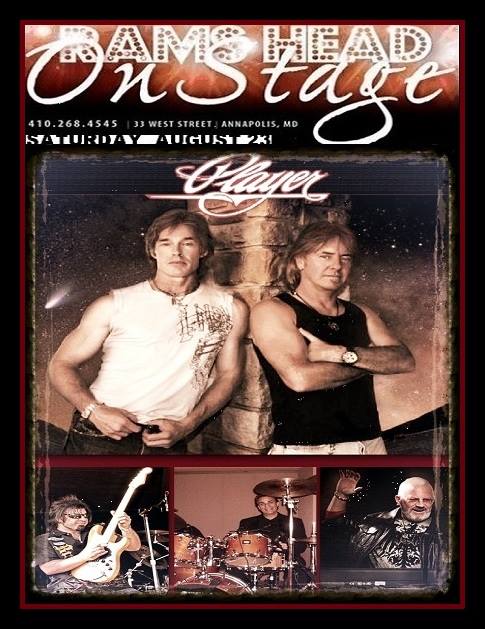 The summer has been flying by and Player has been consumed with rehearsals for their upcoming Australian tour in November. However, they have a rare east coast appearance in Annapolis, Maryland on August 23rd and unfortunately I won't be there. I will be making a rare appearance of my own in Long Beach for Glamourcon.
Today is also Player's lead singer and songwriter Peter Beckett's birthday and I must say he is just getting better with age. His voice is phenomenal and if you haven't seen Player I suggest you take this opportunity to get your tickets to this rare performance now!
Player's newest video "Man On Fire" was written by Peter Beckett and guitarist Rob Math and will also be featured in the upcoming movie 411. They will be singing this song along with other new songs from their latest CD, "Too Many Reasons" including the title track.
We have been putting snippets of their rehearsals up for you to get to know the other band members. Jawn Star on vocals and keyboards, Rob Math on guitar and vocals, and our newest member, Jimmy Carnelli on drums. Player was recently featured on General Hospital and Celebrity Wife Swap and has been invited to appear on Hallmark's "Home and Family Show" soon.

Also look for Player in an upcoming issue of Westlake Magazine. These bad boys are back and better than ever and I am so happy they are getting out there for you to see them now. I've had the privilege of seeing them in our garage on a regular basis and know you won't be disappointed.