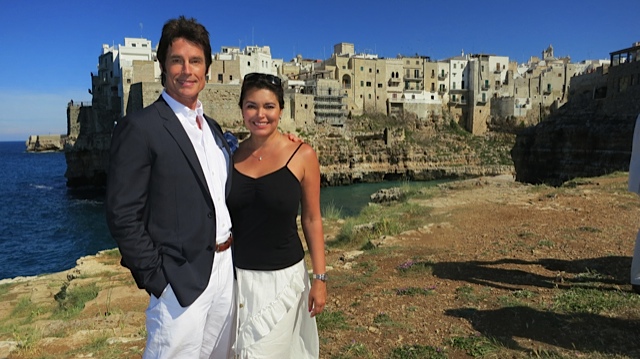 We are back from Puglia and a bit jet lagged still, but the memories will linger for a while. I had never been to southern Italy and must admit was a bit excited to see this region. We stayed the first few days at the Masseria San Domenico  which was where B&B filmed. The food was absolutely amazing, fresh home grown vegetables were so great that's all I wanted to eat there. The weather was a lot like LA with sunny warm days and cooler nights. A few miles away from the Masseria San Domenico is another newer hotel called, Borgo Egnazia and both places are owned by the same people. The Borgo Egnazia is so romantic and beautifully decorated with an award winning spa. The cast and crew were made to feel at home at both places since some of the crew were staying at the Borgo Egnazia. We were treated to complimentary massages, facials and body scrubs and the whole atmosphere felt like heaven.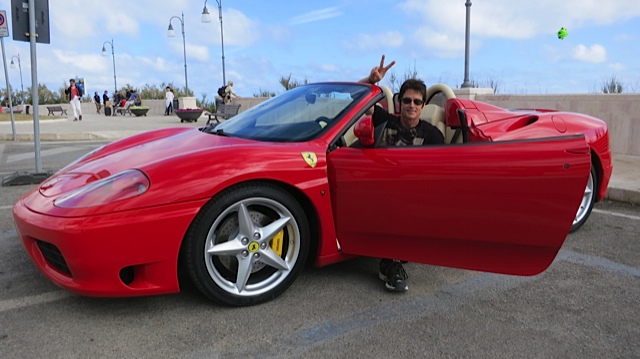 Two other location days were spent at this gorgeous little town, Alberobello, where all the homes have cone like roof tops  and the town of Polignano a Mare. Both places were a must to see and the people are so nice. Puglia provides 70% of the world's olive oil and has so many amazing olive trees everywhere. They also provide 10% of Europe's wine and pasta.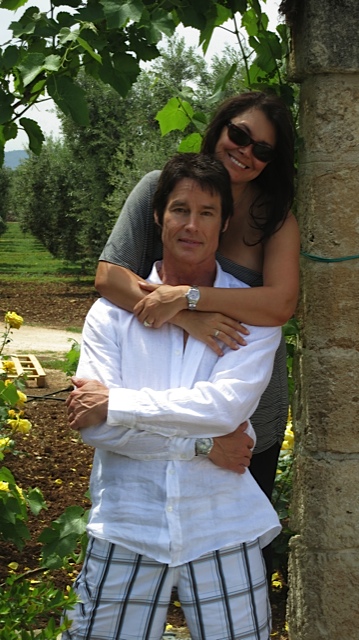 At the end of the B&B shoot, Ronn and I moved over to the Borgo Egnazia to stay in one of the 3 bedroom private villas that had it's own pool. The villa was like our own private little mansion. We invited some of our European friends like German artist Michael Mobius and designer Lavinia Biagiotti to come and share it with us. Ronn and Katherine Kelly Lang did a commercial in Bari after the B&B shoot was over, so this was an added treat to our final day there. Puglia has become a very special place for us and we will surly return. An upcoming special "Ronn's Garage" episode will be dedicated to our experiences there, truly a magical place for us!