It's been an amazing summer with Ronn touring all over Italy for his "USA Meets Italy" concert debut. We have been enjoying the beauty and uniqueness that only Italy has to offer in each region of this gorgeous country. Needless to say, my Italian has improved and I can get by with basics at a restaurant and in everyday life and even speak with people who only speak Italian with basic introductory conversation.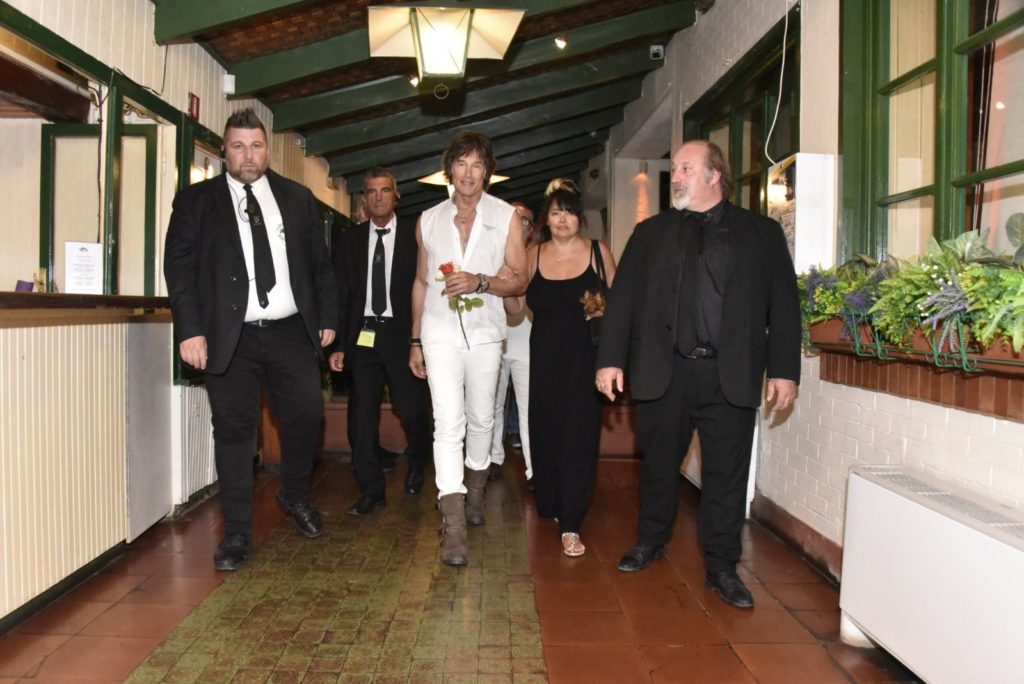 Spending quality time in Italy has been an amazing adventure with both culture and food from each region. We have spent quite a bit of time in our home base of Puglia and we have fallen in love with the food and wine of this region. The weather in Puglia reminds us of being home because its close to the sea, so there is usually a breeze happening and its much cooler than parts of Italy that are not close to the sea, which can be unbearable in the summertime.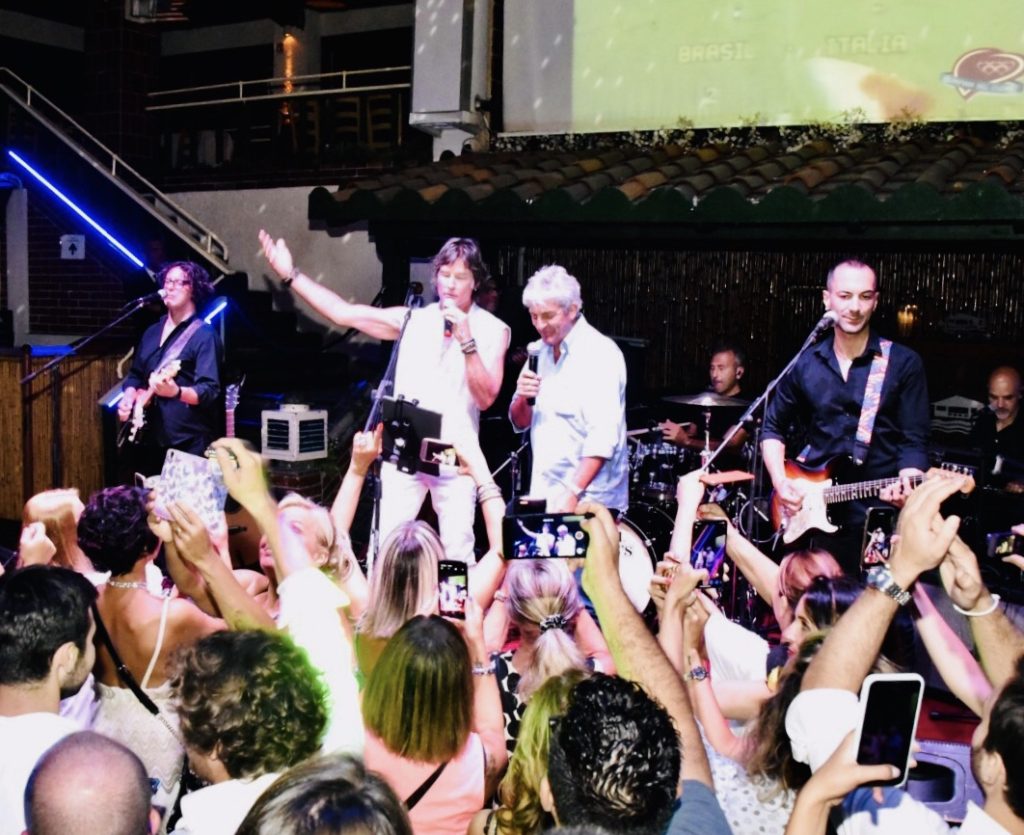 Ronn has had concerts in the Tuscan region and their food and wine is just as amazing, but completely different. The Tuscan region is more meat oriented and ironically the last time we ate meat was "steak florentine" in Tuscany, which was amazing; however we stopped eating meat completely, but still eat fish, so the Puglia region is more seafood oriented and better for us.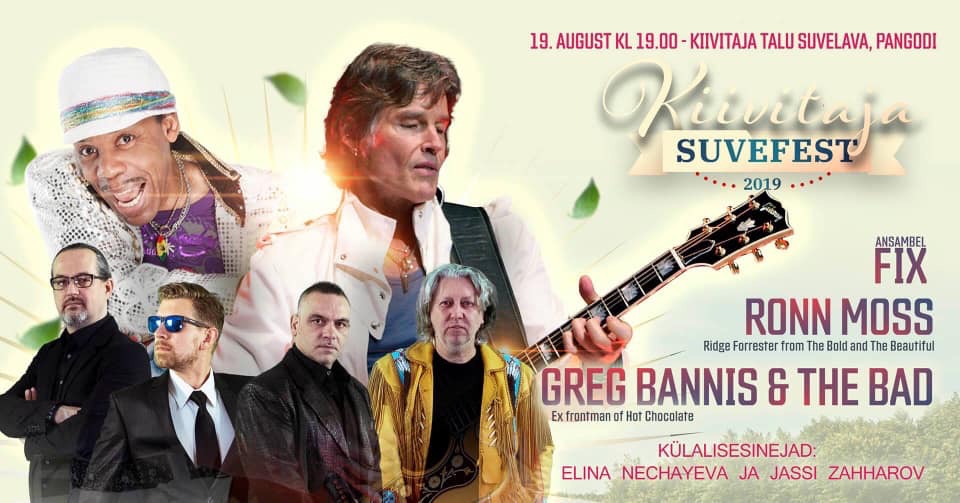 Our recent journey to Forte Dei Marmi was truly memorable. Ronn had a concert at one of the oldest and most prestigious clubs, "LaCapannina" built in the 1920's where artists like Frank Sinatra, Ray Charles and Gloria Gaynor have performed. Forte Dei Marmi is also the home of Andrea Bocelli, who we had the pleasure of meeting at his annual midsummer gala event on his private beach at "Alpemare" where he also had a concert that included performances with his 21 year old son, Matteo.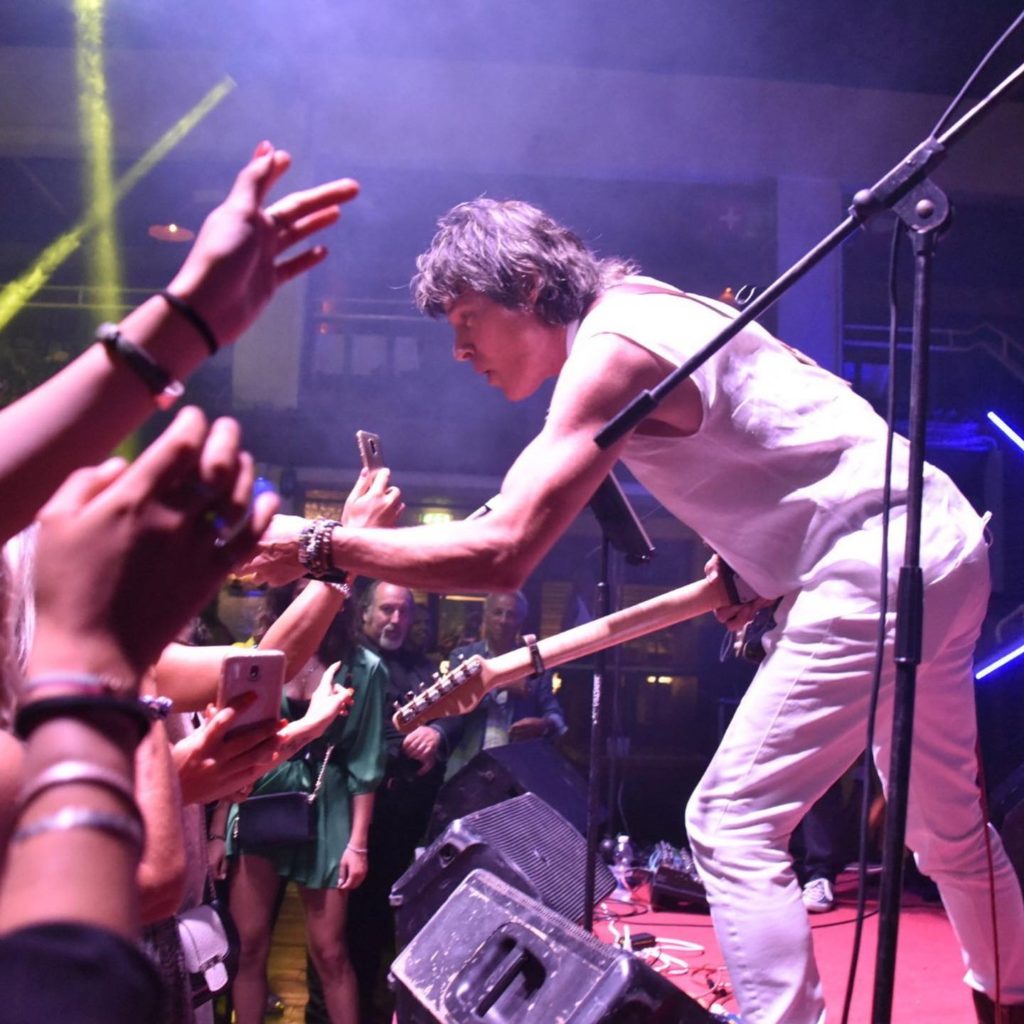 Ronn was asked to sing a song and chose to sing the infamous Ed Sheeran song "Perfect." Matteo also did a duet of this song with his father singing the English part of it and so he decided to do his father's part in Italian for the first time with Ronn. This was totally spontaneous and unrehearsed, but so heartfelt and under the most gorgeous full moon made it even more romantic and enchanting.
Coincidentally, Ronn's guitarist Marcello and drummer Eugenio were asked to play with Bocelli that evening after their stellar performance at the "LaCapannina." So it seemed like the stars were lining up for Ronn to sing and many people have indeed been curious to see him perform, which is why we have started this world tour in Italy. Ronn had a concert lined up to do with his band, "The Bad" in Estonia the following week and the day before Bocelli's concert there, so there were several coincidences leading up to meeting and collaborating with Borcelli on many new things now for the future. Turns out, Bocelli is a big soccer fan and legendary soccer player, Paolo Rossi came to Ronn's concert and Bocelli wanted to meet him. It was really ironic that Paolo and Bocelli lived a few blocks away from each other in Forte Dei Marmi, but had never met. This led to another spontaneous jam session with Andrea playing piano and all of them singing together, while visiting Bocelli at his home. These coincidences have made our visit to Forte Dei Marmi truly memorable and there is no doubt we will be going back now next summer for another concert at the "LaCapannina." Ronn has a concert in Perugia in mid September and a symphony orchestra concert in Puglia that we are looking forward to in a couple weeks. There are also plans for a concert in Sicily around our 10 year anniversary at the end of September, so our adventure isn't over quite yet!