Now that Summer is here we are celebrating outdoors with friends and you know what that means? Lots of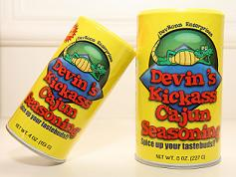 "Devin's Kickass Cajun Seasoning" to share at your BBQs. Speaking of BBQs, we have a few that are coming up with friends this weekend to celebrate Ronn getting his purple belt in karate and my now belated birthday. Since I wanted a quiet birthday this year, Ronn and I spent it alone in Lake Arrowhead being creative. I started working on a new novel and he worked on the upcoming Ronn's Garage that I know you guys will absolutely love. It features a part of the jam party we had with friends like Joel Berliner, Peter Beckett and Player, along with surprise guest Ray Parker Jr on drums. I think it shows how much fun Ronn and the boys have in the garage. Then of course we have behind the scenes of the Puglia B&B shoot and peaks of the the press that Ronn and Peter did in Italy. We end this month's Ronn's Garage with our personal surprise, our wedding vow renewal in Puglia.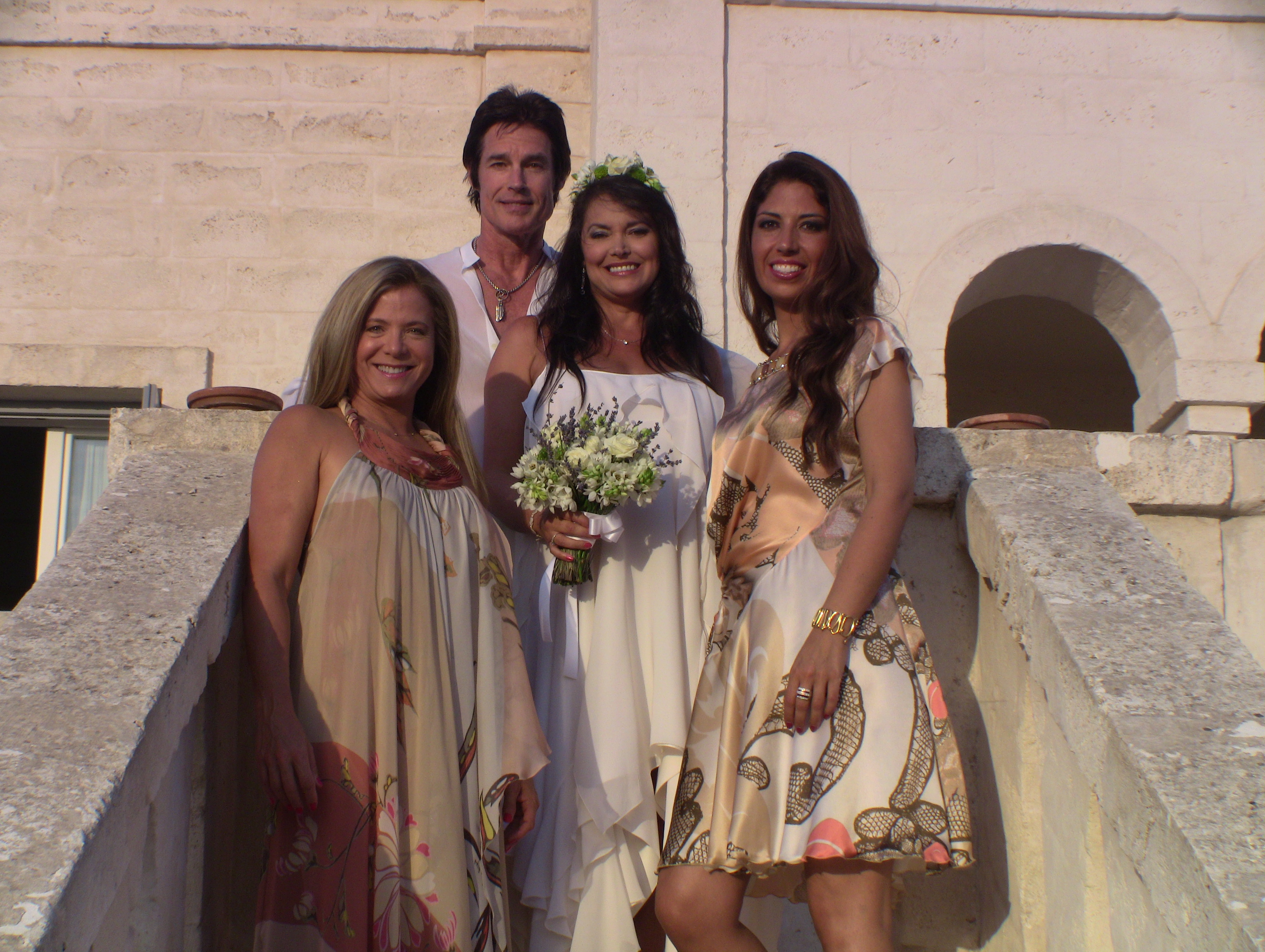 It was so romantic at the Borgo Egnazia Villa and I had teased Ronn about how many times he's been married to Brooke so much that he and I spontaneously decided to renew our vows there. Since we had some of our Italian family visiting the B&B set like German artist, Michael Mobius and fashion designer, Lavinia Biagiotti we thought it would be perfect to have them celebrate with us. Our dear friend Robin Krasny, of Robin and Eddy officiated our ceremony and sang as I walked down a gorgeous staircase for our sunset vows. The owner of the beautiful "Borgo Egnazia" resort and spa provided us with a harpist and his mother made our wedding cake!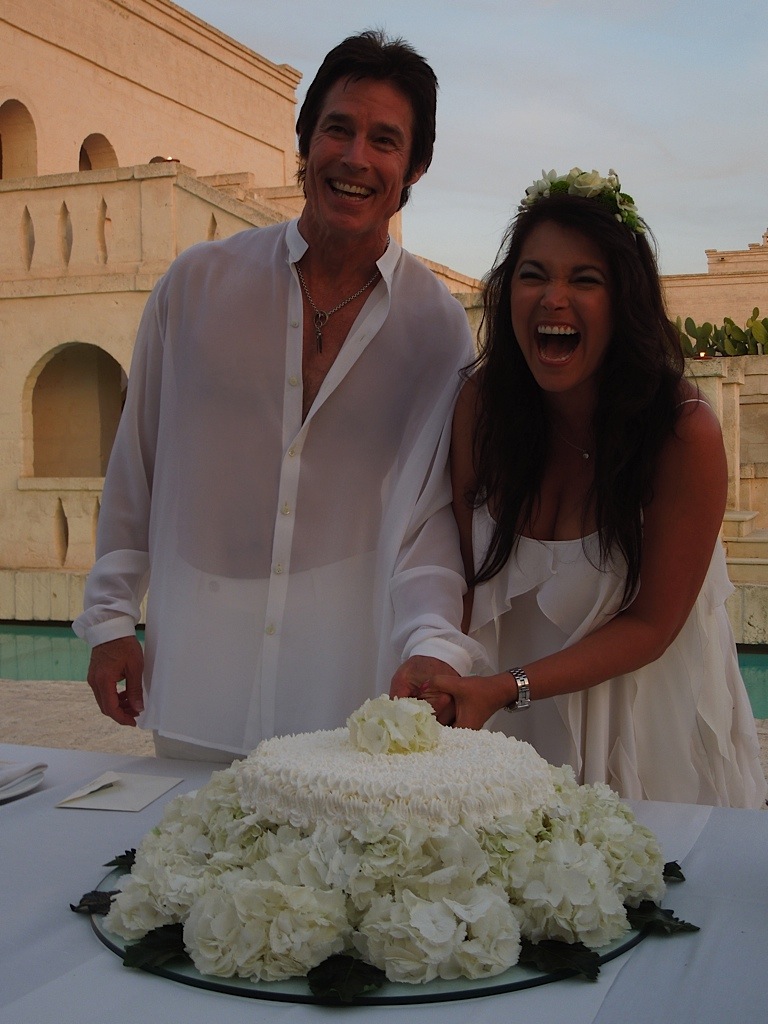 My wedding dress was a gift from Laura Biagiotti who provided all of our wardrobe. It was an absolute dream and I didn't plan any of it, which if you know me, know is very weird for me.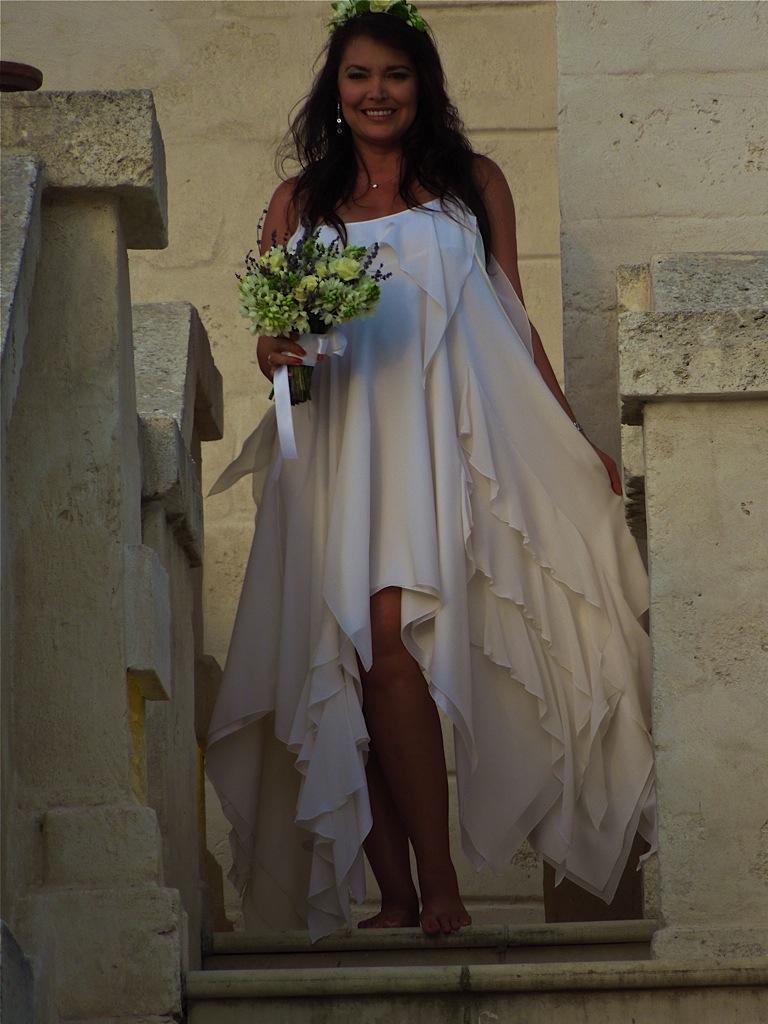 The flowers were also a gift from Aldo and Camilla who own the Borgo Egnazia and Ronn's Italian manager, Gianluca was in attendance, helped arrange an amazing dinner for us. Ronn and I have always wanted a wedding in Italy, so this couldn't have been more romantic or special and to have it be so spontaneous was wonderful for me to experience. Now we have the 4th of July bash at the Playboy mansion coming up and then Ronn will be on vacation from B&B until August. We have been asked to be guests on Marie Osmond's new talk show next month and have some other exciting projects in the works to share with you later as they develop. We think it's going to a be a fabulous summer and we plan on having fun. So have a safe and happy 4th to you all and we hope you're having a great summer too!