I seldom celebrate my birthday on my actual birthday. It seems to always be on the weekend before or after, and given the blow out I had for my big 50th last year; it would have been hard to top that, so I didn't even want to try. However, some of my longtime girlfriends thought we were in dire need of a potluck. Now most of you know by now what my potluck parties are like, as I've posted many pictures from my holiday ones. They consist of all girls who bring over yummy dishes to share, so that we can do what girls like to do and chatter, while we drink and eat to our hearts content!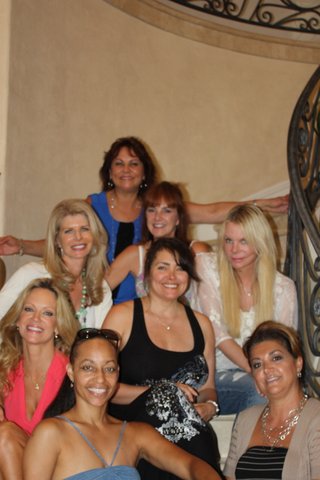 My girlfriend Sue, who loves to cook more than me, brought over her spicy chili with tri-tip and someone else brought mac n' cheese and suggested I try this combo. I must say chili over mac n' cheese was an addictive combination. Creason and Calee made "Grape Leaves" and other dishes included, summer salads, bow tie pasta with chicken and my favorite, cupcakes!
We whipped up a pitcher of spicy Bloody Mary and a summer Bourbon Smash with peaches, lemonade, orange juice and mint to give everyone a summer buzz. Ronn was the only man allowed because he takes great photos. Potluck parties are for the girls only, but I make exceptions every once in a while. Barbara Moore wanted to bring her dad, so I thought Ronn could use a little male energy to help him out and allowed him to join us also.
Needless to say, the party lasted all day long and it was  fun to spend some great quality time laughing it up with these great gals! I'm lucky to have so many amazing girlfriends. They are beautiful, talented and smart, but most of all they have the best hearts and are all so loving and giving. I admire and adore them all! So nothing please me more than to spend the day catching up with each of them.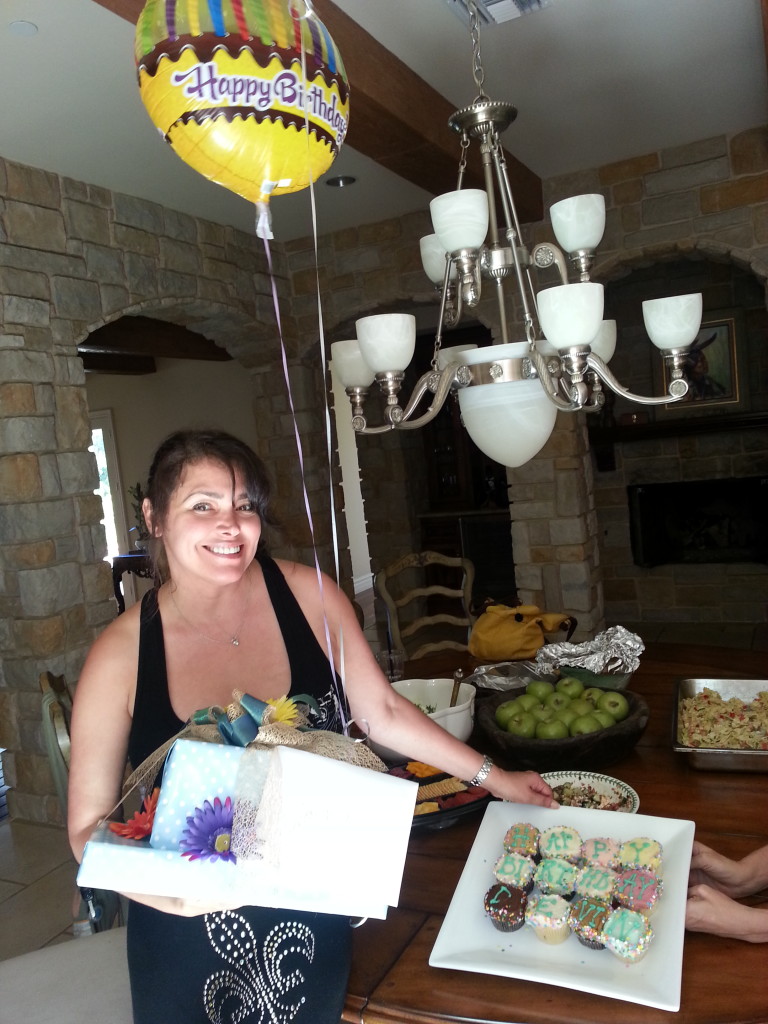 I got amazing gifts too! A gorgeous bath robe from Barbara, a Kate Spade purse and lavender/Rosemary scented dispenser from Caroline, a beautiful orchid from Joanne, flip flops from Kim, a handmade knitted hat and waist purse from Lisa, the perfect summer dress in my favorite colors from Sue, candles, body lotion & a summer beach towel from Blanca, the hottest fashion tote bag from Mona, a gorgeous picture frame from Eden and the funniest cards galore!
I've never had such a perfect day spent with such lovely friends, so I'm feeling extremely blissful and happy today basking in the aftermath of it all. The birthday bliss continues with other girlfriends treating me to spa days and the celebrating will also continue this weekend. I think the older we get and the more people we know it surely becomes a birthday month of celebration.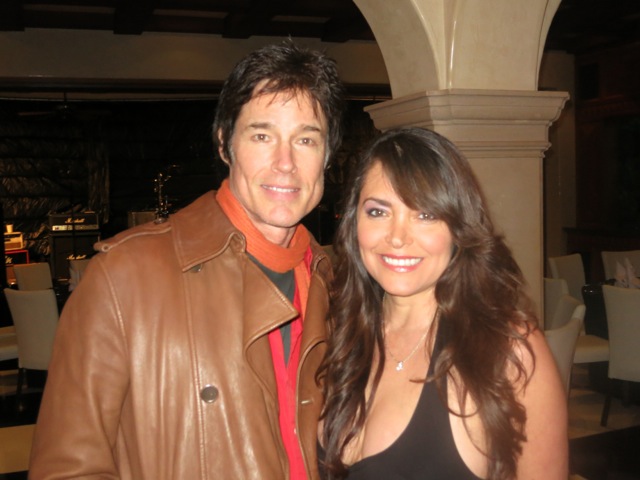 Thank you guys  for all the amazing birthday wishes throughout the day! It was hard to see them all because they kept coming in, so if I missed saying thank you personally, please forgive me. But, know that I deeply appreciated seeing them. Now I have a present for you guys with a special announcement! Ronn and I will make a rare guest appearance on the ABC prime time show, "Celebrity Wife Swap" which will air July 22nd! We swapped with General Hospital's Prince Nicolas Cassadine aka Tyler Christopher and I think you guys may just get to see Ronn make his now infamous "Ronnacinno" among other surprises! This will be one funny show that you won't want to miss out on! I've got other surprises to share with you guys, but I think I'll wait until the next blog, since this one was filled with so much bliss!
I think you all know by now how much Ronn and I love you guys. We have always been interactive with you guys on Facebook, Twitter, Livestream and our Blog consistently for a while now. We have created for you Ronn's Garage and Woman To Woman as a way to get to know us better at our home. And now we want to give you even more in contests! This summer you can win chances for autographed books, music and the unique chance to have dinner with Ronn on Ronn's Garage!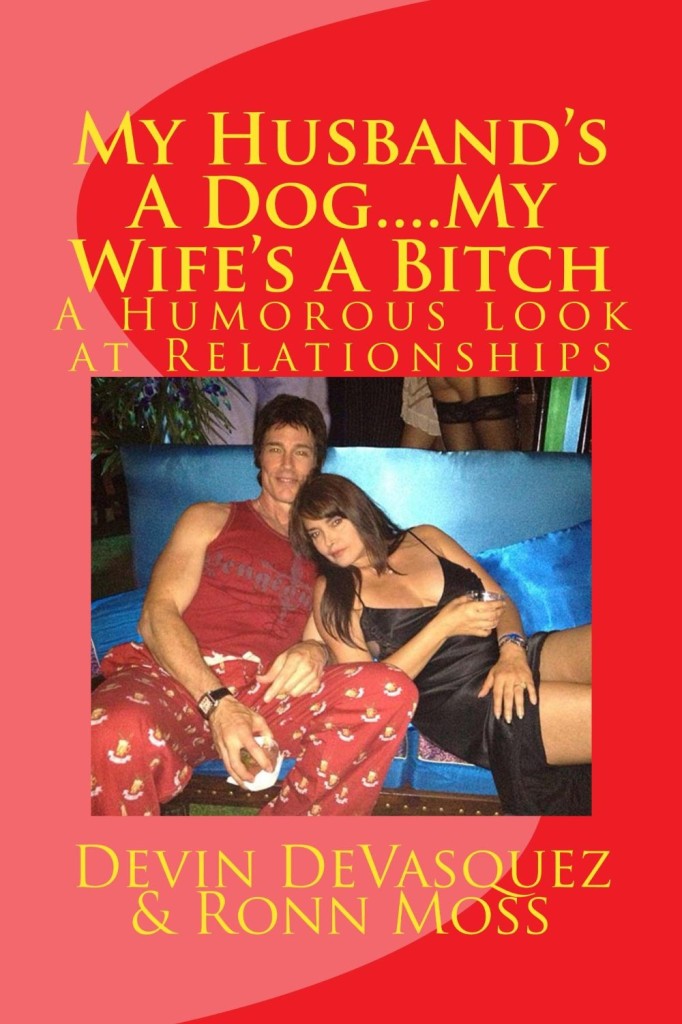 So many of you around the world have asked for autographed photos, music and the chance to meet us. I do our Ebay store to make sure you know autographed memorabilia is coming directly from us. We now want to give you more chances for FREE items from us! Just by signing up for our newsletters you can win the chance for all of these things. I know how much you want my recipes and for those of you who haven't tried "Devin's Kickass Cajun Seasoning," you now have the chance to win FREE spices and get FREE recipes just by signing up on www.devronn.com!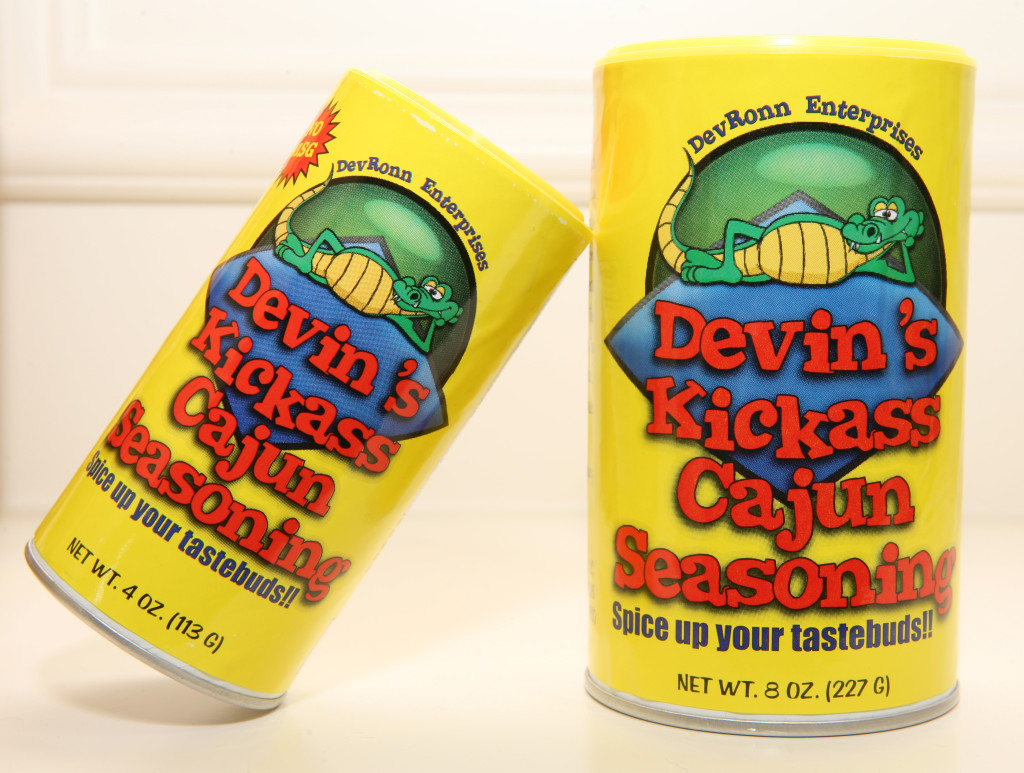 Many of you have seen PLAYER in concert and have been requesting for more of them, especially after their appearance on ABC's "General Hospital" last month. Their upcoming tour in Australia and New Zealand will give a lucky fan the chance to have dinner with Ronn and be on Ronn's Garage! All you need to do is go to Ronn's website and sign up for his Ronn's Garage newsletters for that chance! Details of that contest will be coming soon.
All fans around the world have these chances because of our websites. When we are in your country we will film a Ronn's Garage and randomly pick a fan to have dinner with Ronn in their country.  When we come to your country for Ronn's various projects, we will announce the winner of a lucky fan in that country that will be featured on Ronn's Garage. This way we can keep adding fans around the world on future Ronn's Garage shows.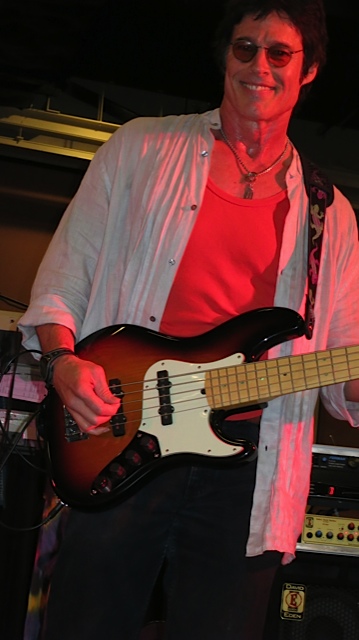 I will be giving away a FREE Ebook of Gluten Free recipes on my Woman To Woman site as we celebrate our 1 year anniversary of amazing and empowering women and the chance to win my book, "True Age, Timeless Beauty" by signing up for my newsletters there.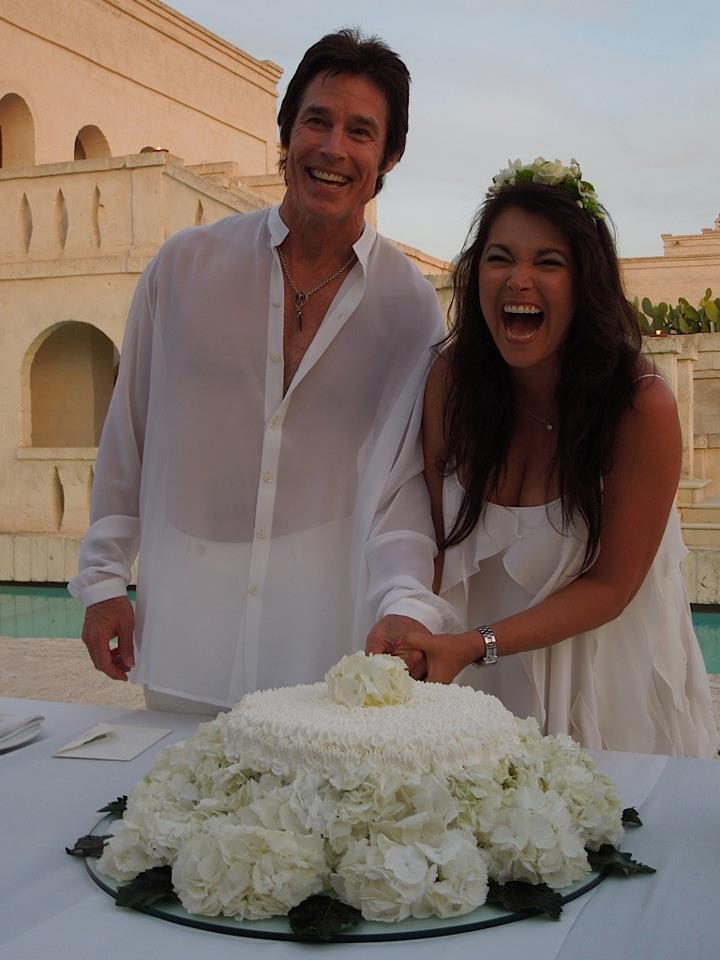 You will also have the chance to win our audio and printed autographed book, "My Husband's A Dog, My Wife's A Bitch" which will be released soon by signing up on both of our sites, www.devindevasquez.com and www.ronnmoss.com.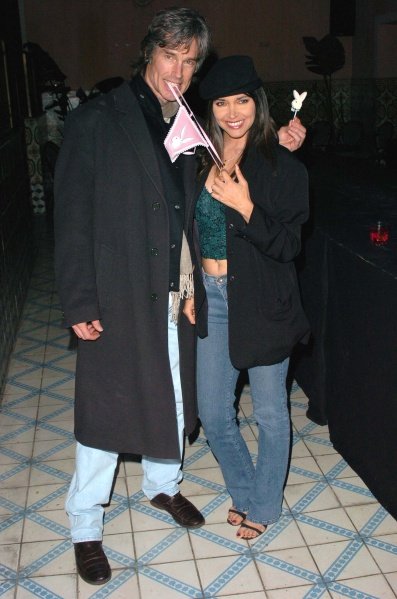 We are doing all of this to tell you how much we have listened to you and how much we love all the support you have given us over the past couple years! I think contests are a fun way to do this, as there are so many of you and only one of us.  This way everyone has the fair chance to have these things and the unique opportunity to have dinner with Ronn and be on Ronn's Garage. The meal may even be cooked by me in a local restaurant!  Since we travel so much these days with all of Ronn's various projects, we thought this would be a unique way to come to you and shoot this. You know how meticulous Ronn is about his photography and he loves doing Ronn's Garage, but he's been so busy recently it's been hard to do them. So we thought of this idea as a way to give you more Ronn's Garage and interact even more with you guys!
I encourage you to sign up for our newsletters so that you can keep this interaction going with us, as we continue on this exciting new journey that's happening in our lives. We know how much you love the music, the cooking and Ronn and I, so this is the best way possible to give more of that to you and continue to have fun along the way.