Devin's Kickass Cajun Seasoning 2013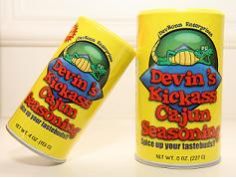 As we kick off a brand new year and almost five years of Devin's Kickass Cajun Seasoning, I'm happy to know that so many of you love our spice! Most of you know we created the spice because of my love for Cajun cooking and my home state of Louisiana. Devin's Kickass Cajun Seasoning was created especially to help the city of New Orleans recover from the devastation of hurricane Katrina and we give part of the proceeds directly to help that effort. Last year we gave $14,000 to Brad Pitt's charity, "Make It Right" who is directly helping New Orleans rebuild ecological housing. This year we hope to top that and with your help I'm sure we can exceed that number as New Orleans continues to rebuild. However, our spice doesn't just benefit New Orleans, it benefits any other natural disasters that has happened in our country such as, hurricane Sandy in New York recently. We want to be known as the spice that gives back.
Devin's Kickass Cajun Seasoning and Cajun Cookin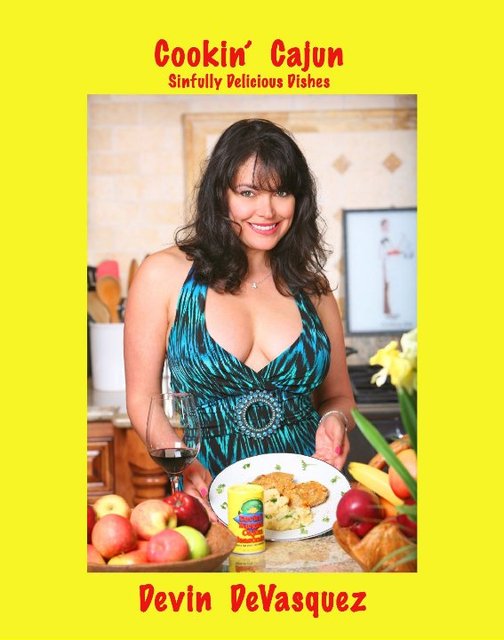 In addition to Devin's Kickass Cajun Seasoning, I created the cookbook, "Cajun Cookin" with a variety of not only Cajun recipes, but appetizers, soups, salads, stews and meats to use with our spice because it's simply great on everything. Most of our customers actually use the phrase, "We use it on everything." That's no exaggeration because I know we do and have for nearly five years now. Our Cajun spice is lower in sodium than any other Cajun seasoning that I know of and has no MSG. I created that way because I was tired of what was in the supermarkets. Most Cajun spices were way too salty and did contain MSG. So our spice is my original recipe that I perfected for that reason. It's got alot of flavor and a bit of a kick, but not to spicy, so it really does just make you the cook you didn't know you could be just by adding it to any dish. My "Cookin Cajun" cookbook is now available in an ebook that you can download to your ipad or computer and has lots of wonderful photos to go with nearly every dish.
The Future of Devin's Kickass Cajun Seasoning

When we created  Devin's Kickass Cajun Seasoning  we wanted to start small and grow organically with a product we could be proud of. Since Ronn and I are in the entertainment business, we knew nothing about the food industry, which was a bit of an education in the process of creating "Devin's Kickass Cajun Seasoning" and took nearly two years to formulate. My goal is to have it one day be in the supermarkets  and available all over at a cheaper price. It's very hard to compete with brands that are household names and already on the shelves in supermarkets, however I will not give up on this dream because I know we have a "kickass" product pardon the pun. Most of you who have tried it know what I'm talking about and those of you who haven't, well you are missing out. We use it for BBQs, in the summer and I love to give it to our new friends and have them come back and rave about how much they love it on everything. So we believe the future of Devin's Kickass Cajun Seasoning is very bright and with your continued help will be the a spice that makes a difference!