So far it's been a fun week for us. We had a blast at the Laura Biagiotti fashion show and Ronn presented Laura with flowers at the end of the show.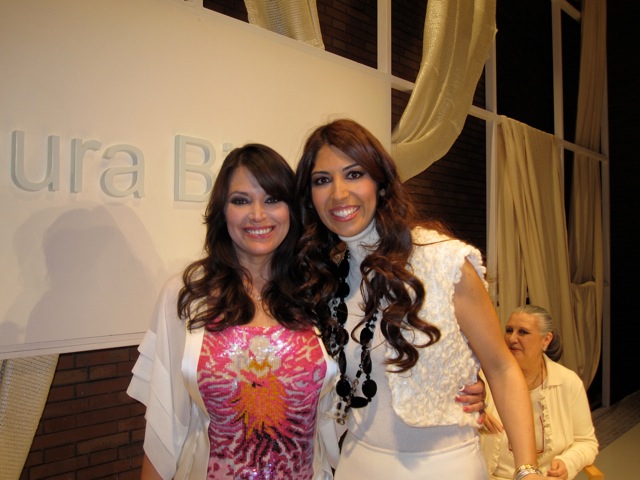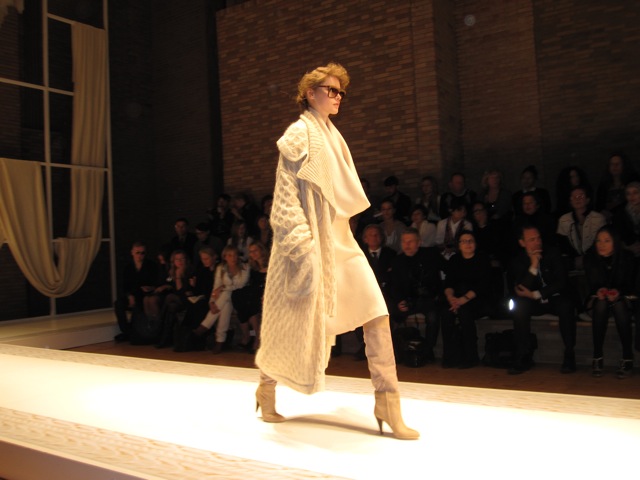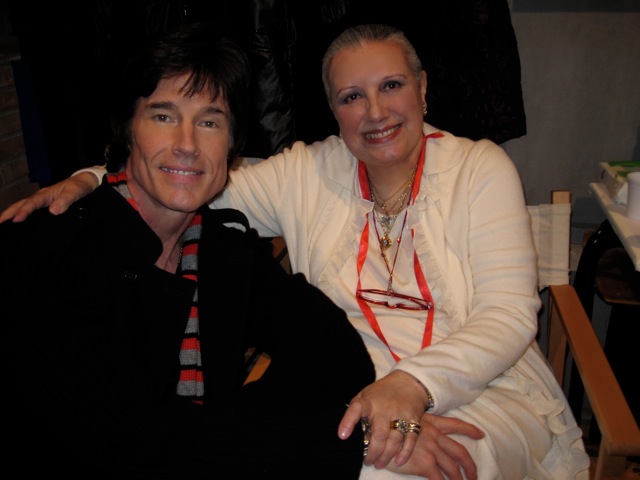 We stayed at the beautiful and prestigious Principe Di Savoia hotel and had a romantic dinner cooked at our table. Dan McVicar joined us at the fashion show and for lunch at Bice with Lavinia and some of her friends.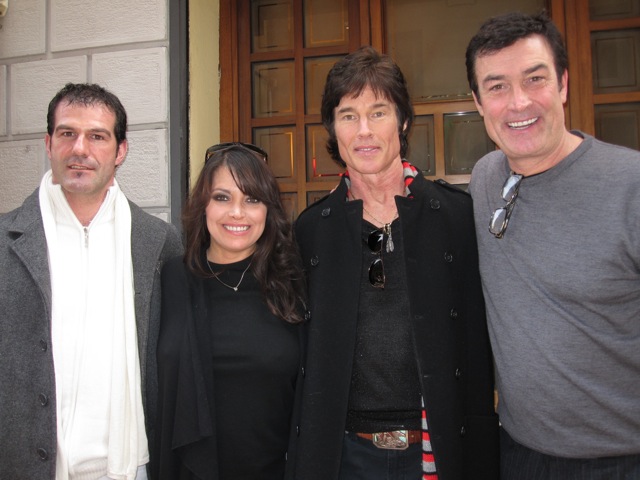 We then headed back by train and stopped in Florence where Sara DiViara picked us up to drive us to her hometown, Bulgheri. This cutest little town I've ever seen and we were greeted by the entire community upon arrival. Then we had the most delicious tuscan food and stay in a sweet little hotel,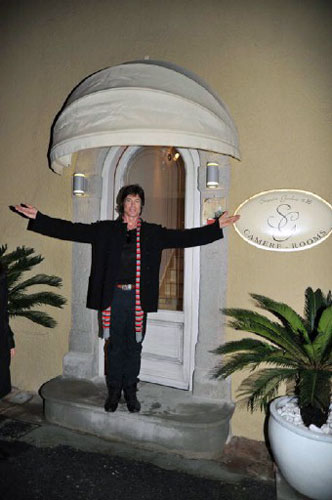 woke up to a beautiful breakfast overlooking the scenic view of the town and Ronn signed autographs and took pictures with just about everyone.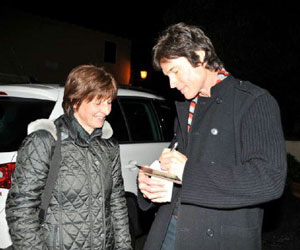 A Ballando crew was on hand to capture the moments as Sara gave us a tour of the vineyard and we stopped at her home to have lunch, compliments of her mother's cooking. Their wine DiVaira is one of the best Italian wines we have had and the meal was complete with homemade lasagna and home grown vegetables that were so tasty and fresh. We continued walking through the town greeting everyone. I felt like I was campaigning for Ronn to run for Italy's next president, as I took pictures with people, was kissed by a lot of grandmothers and held a lot of babies along the way. I got a lot of compliments on what I said to the jury in Italian last week on the show and the whole town had flyers and banners up that said, "Vote for Ronn and Sara.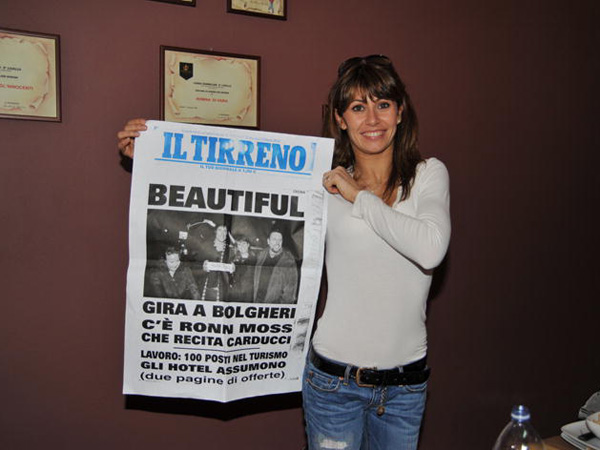 " We went around to several houses when "Beautiful" was on air and surprised a few people when they saw Ronn and Sara the their door. The day ended at the beach with a beautiful sunset and Ronn and I got a wonderful invitation to vacation at the prestigious Tombolo resort, which has the most amazing spa and view of the sea. We headed back to Rome and Ronn has been focused on dance lessons the rest of this week. He didn't want the cast and crew from Ballando to do anything special for his birthday and it's a usual work day of rehearsals for him. We will go out to dinner later to celebrate with a DiVaira bottle of wine, a present from Sara's family. I will return home on Sunday after show number 8 and Ronn will stay until next Sunday so that he can get some more dance lessons in before the finals. I think it's so cute how much he wants to win this competition now, considering I had to kick his butt to get him to do the show to begin with! Personally,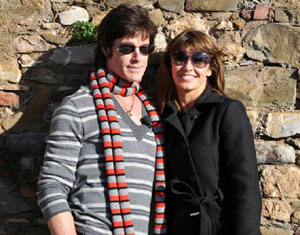 I think they have an excellent chance of winning and predict that they will take home that huge trophy!
Love Dev