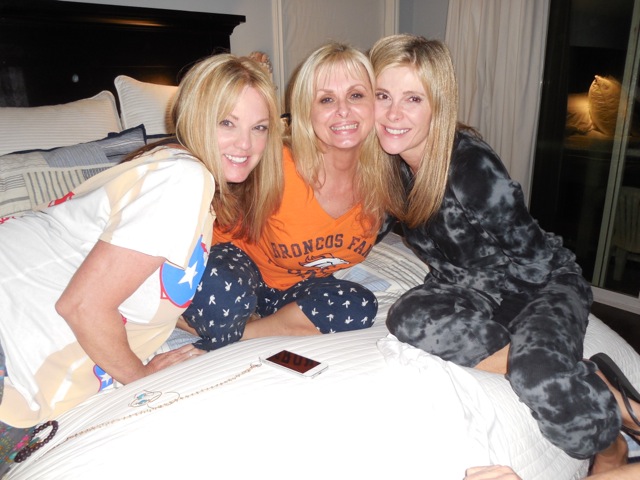 I had a slumber party with several other Playmates from the 1980s celebrating the 50th birthday of Playmate Alana Soares thrown by her sister Leilani Soares.   We had such a great time laughing and telling past stories with Playmates, Ava Fabian, Cathy St. George, Kimberly Paige, Roberta Vasquez, Lynn Austin and Debi Johnson. Some of these girls I hadn't seen in decades and few of them flew in from other states just to surprise Alana.
There is a sorority like sister bond that goes with girls who have posed for Playboy, at least from our era and it felt like we had gone back in time except for talking about men and parties, we now talk about kids and health. We giggled so much that I had to take a nap before heading to the Beverly Hills Hotel's Polo Lounge to meet famed photographer Terry O'Neill and artist Michael Moebius for dinner.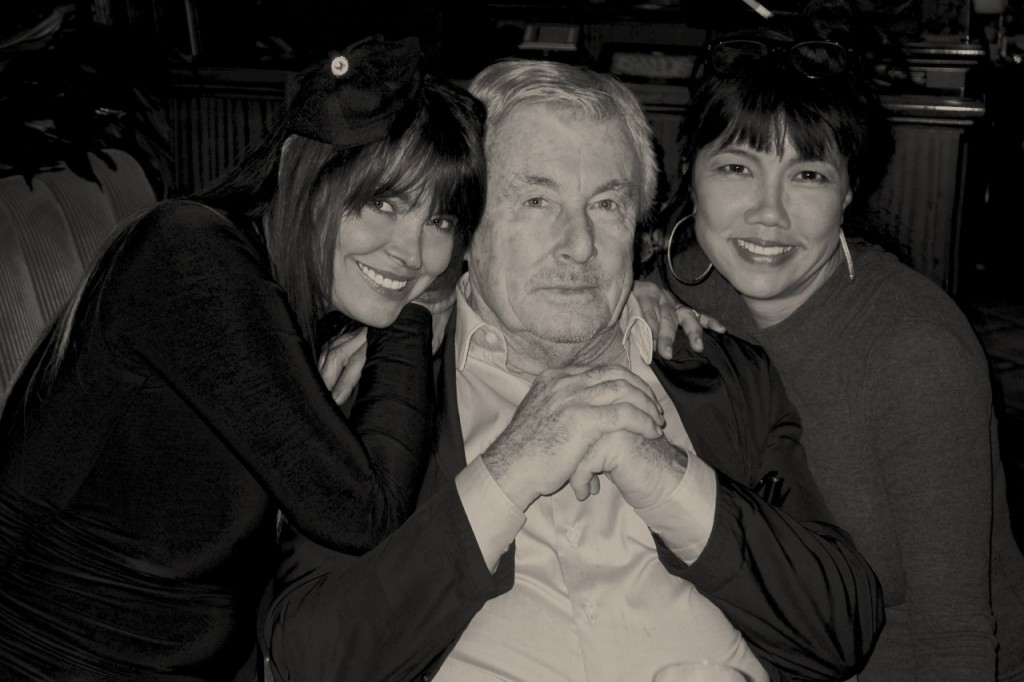 Terry O'Neill was the first photographer to photograph Sir Elton John, The Beatles and the Rolling Stones, so Ronn was very excited to meet him and we are attending an exhibition of his work this week at the Mouche Gallery in Beverly Hills. Terry was also married to actress Faye Dunaway and now lives in London, so the history alone is exciting to Ronn because as you know he loves photography, music and Ronn's father was from England.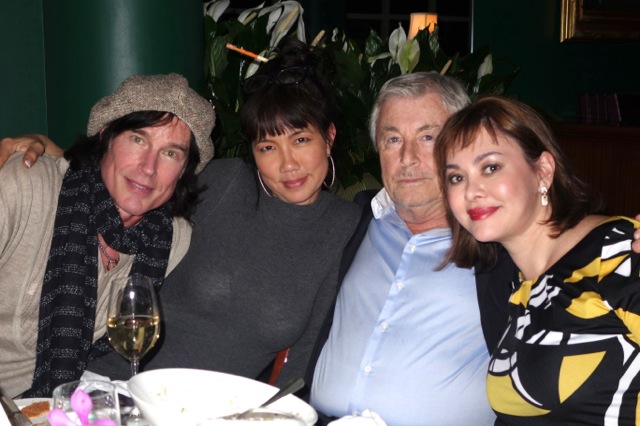 We are catching up on so many projects before we leave for the Player and Yacht Rock Revue rock cruise to the Bahamas this week. And I will not be taking my computer or be online so you guys will just have to miss us for a few days. When we return I am finalizing a documentary I am producing on the pinup from a pinup's point of view and Player will perform at a wonderful charity called "Songs Of Love."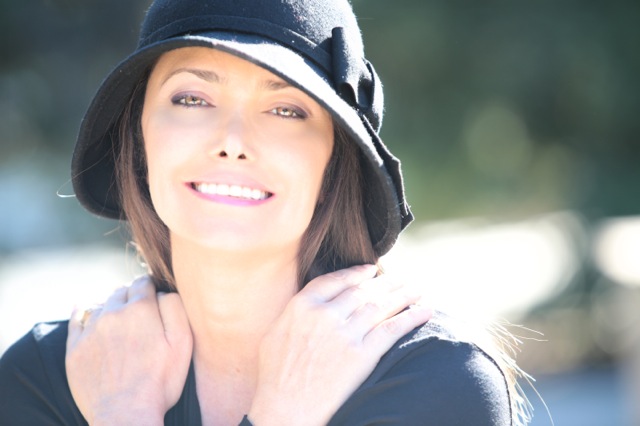 Songs of Love is special because musicians write individual songs for children with terminally ill diseases. Watch the 60 minutes video above for more information or click on the invite if you'd like to attend or donate to this wonderful cause.  Check out the newly redesigned makeover of my personal website where you can find this blog and everything else on me all in one place. Special thanks to our web designer Gea who is now working on a redesign of Ronn's site as well.