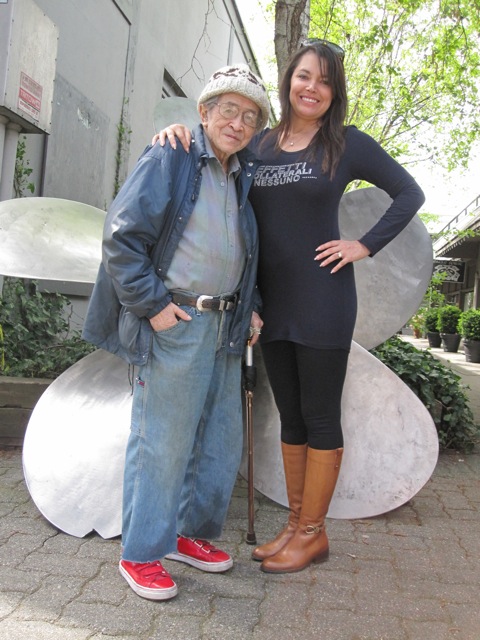 Ronn and I are heading to Vancouver this weekend to visit a dear friend of mine who has been ill. His name is David Chan and he was a Playboy photographer for over 30 years. A native of Vancouver, David lived and worked in Chicago most of his career until his health declined in recent years. I haven't seen him in 6 years and am excited to introduce him to Ronn. He is 80 years old now, has trouble walking and hearing, but is still the same sweet wonderful man he's always been. I credit David for discovering me when I was attending LSU back in 1981 and he shot my first appearance in Playboy. David has never been married or has children, so we sort of adopted each other a long time ago and he truly has been like a father to me. I visited Vancouver once many years ago when I spent Christmas with David and his family. He had a lot of brothers and sisters back then who have since passed away, so I really want him to know that he has me. Ronn has never been to Vancouver, which is truly beautiful, so I'll post pictures of our stay later. Here is an article from People magazine that I found from 1988 that tells you a little bit about David and this was pretty much how he discovered the pinup in me.
Love Devin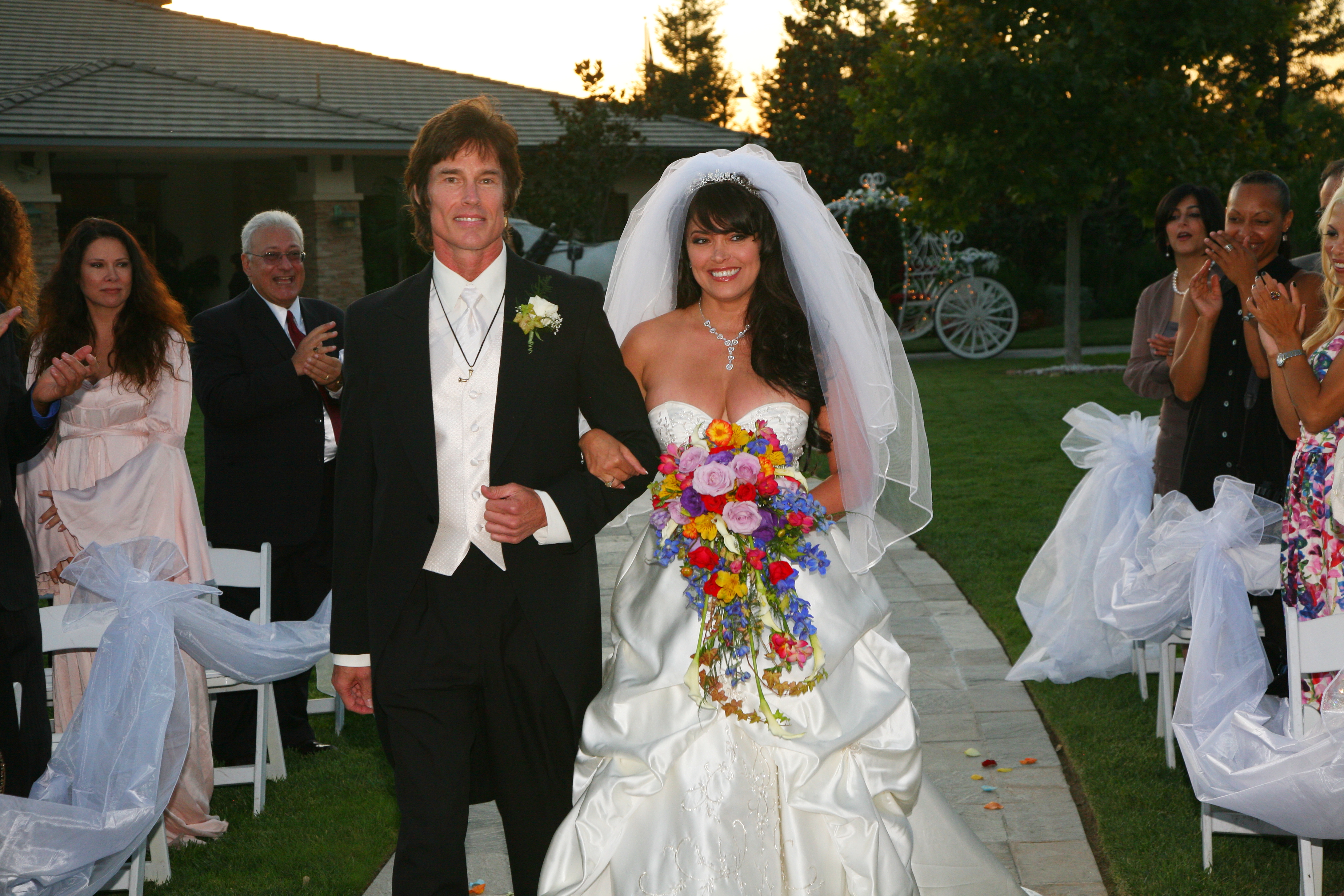 Words cannot describe our wedding yesterday. It was truly perfection and we couldn't have been happier. All my planning came together and God blessed us with beautiful weather in spite of the past few days of heat and fires.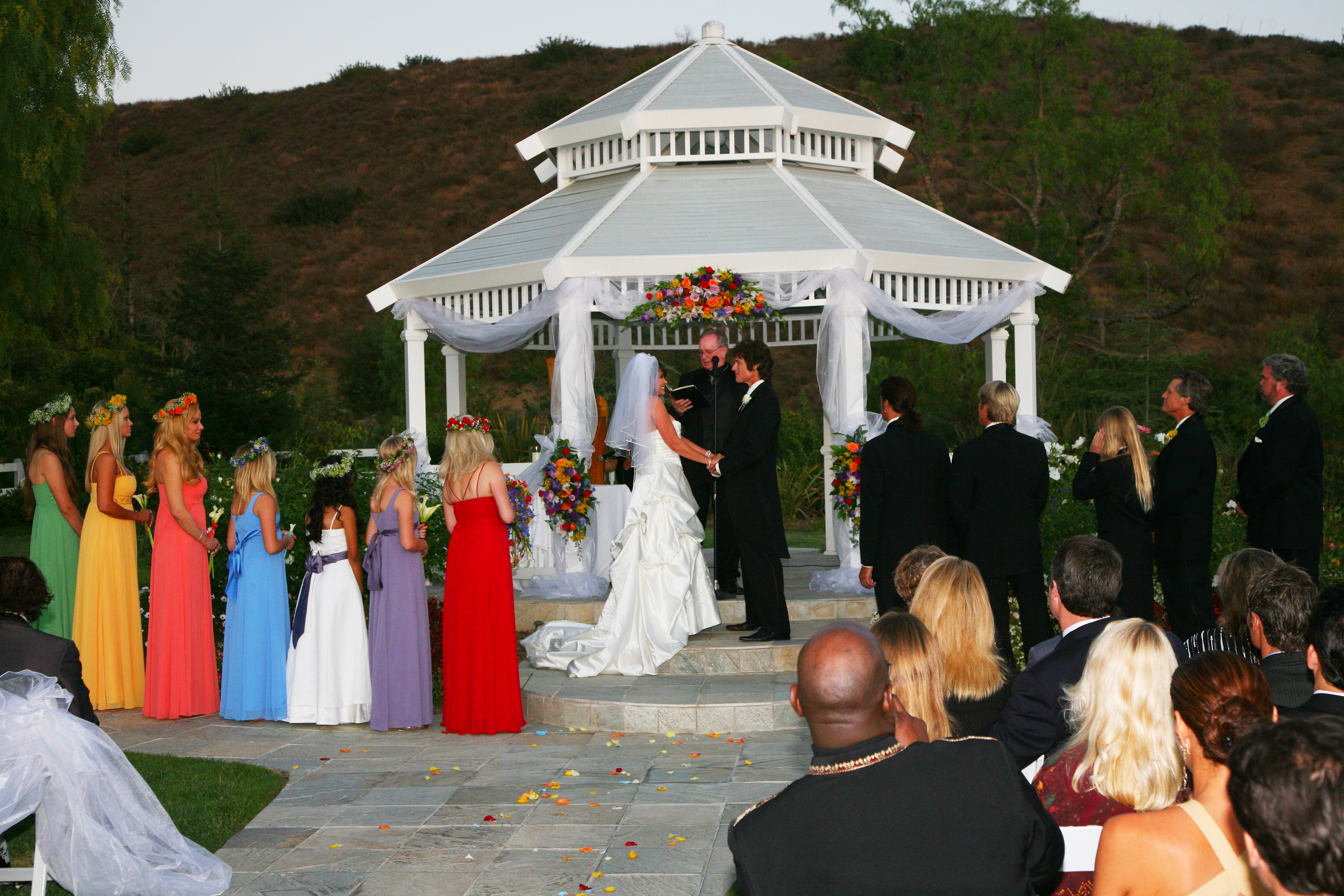 There was laughter, lots of it and tears, moments of true harmony and beautiful music that the groom himself bestowed upon his bride.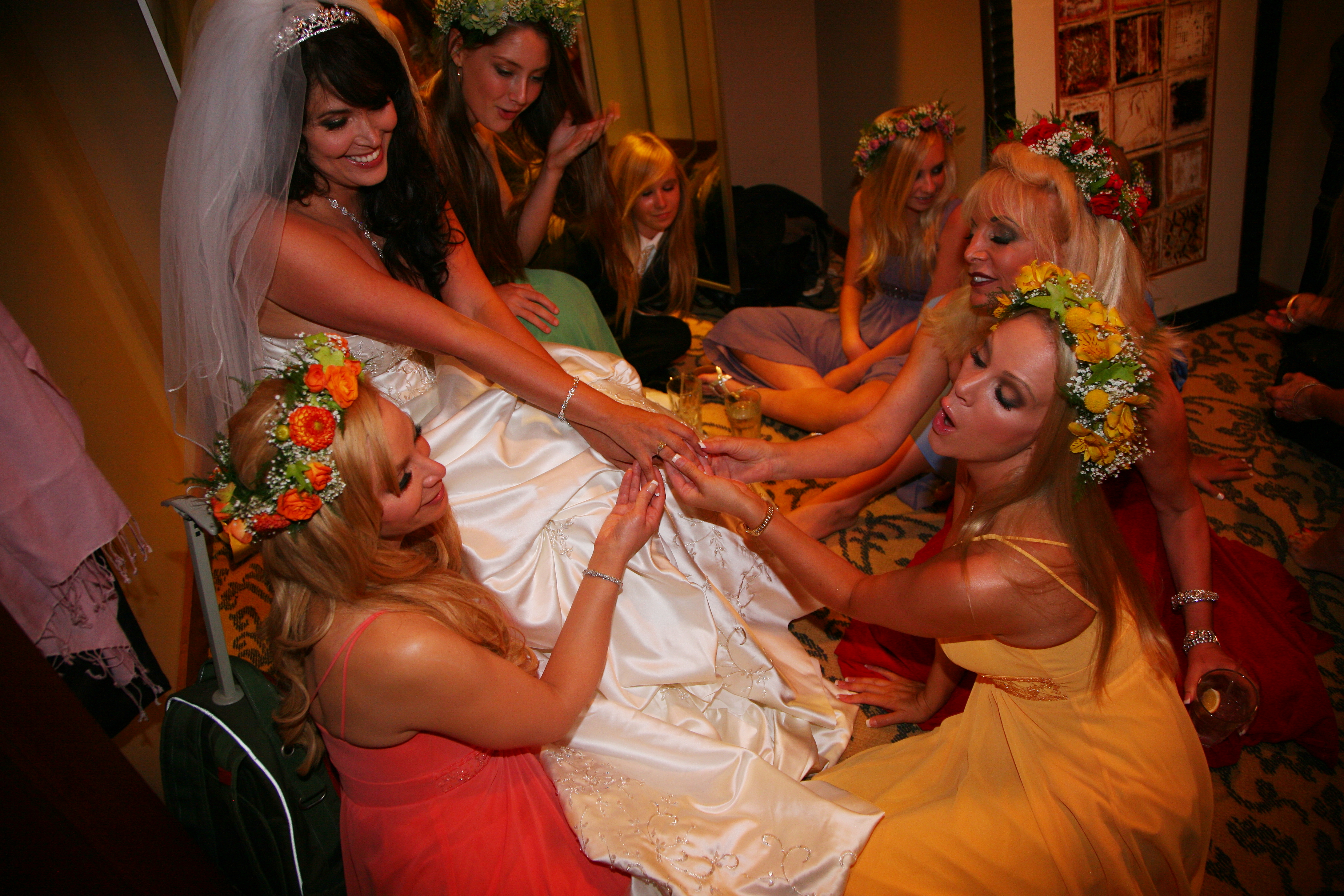 The bridesmaids were absolutely breathtakingly beautiful and the groomsmen truly the most handsome bunch ever to wear a tuxedo. Our guests dined, danced and toasted us with lots of love and affection. We were not nervous at all and throughly enjoyed every moment of the day, from getting ready with the bridal party, to taking photos and laughing all night long. I feel so blessed and blissful today and can't wait to see the photos and video. We soaked in every moment of the day and couldn't be happier with how it turned out. There was a wedding brunch at home with Ronn's brother and cousins from Australia who are visiting and we are still eating wedding cake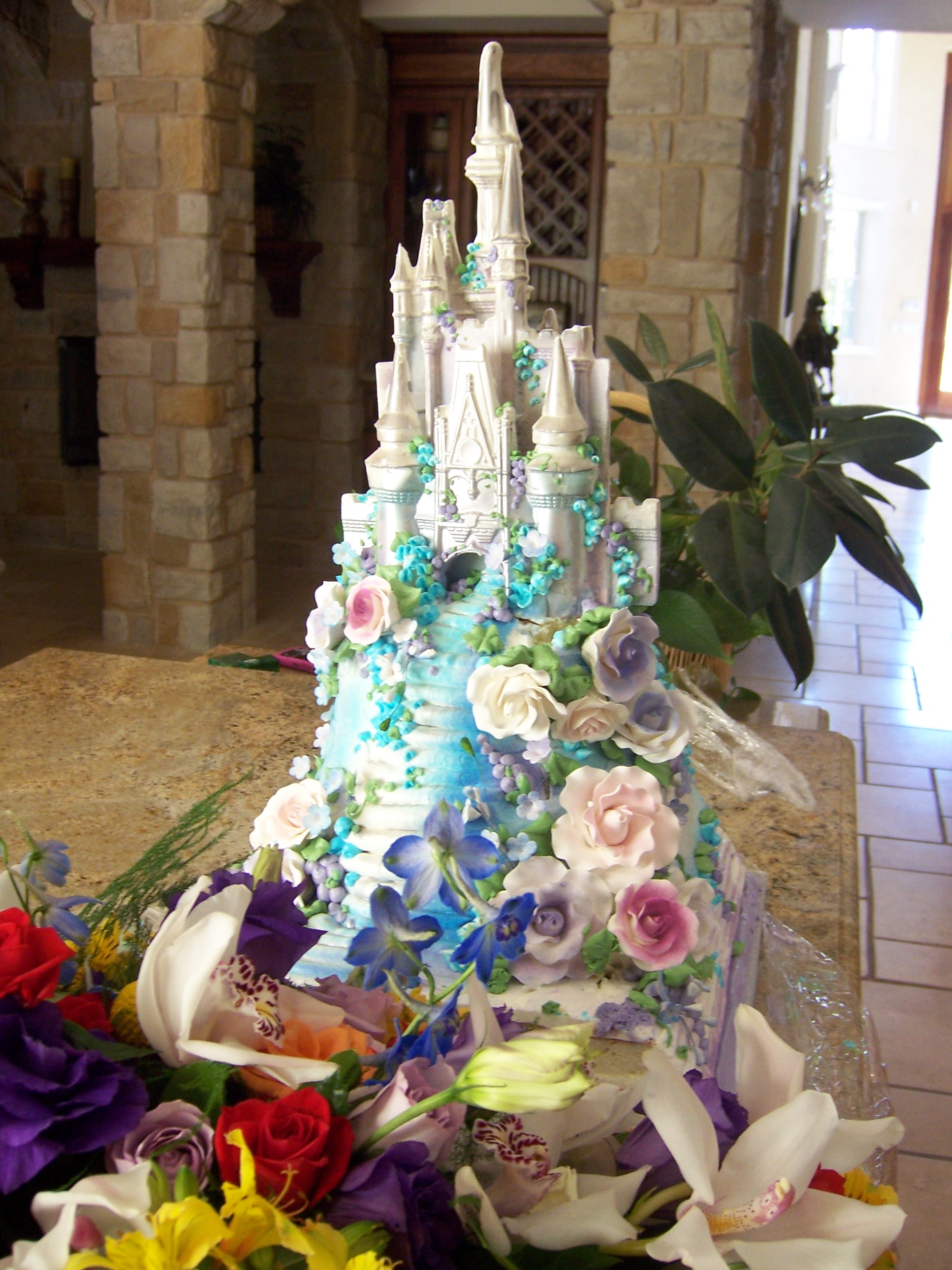 and drinking champagne today, not wanting the feeling to end. I told Ronn I want our marriage to be like this every day of our lives and if it ever gets off course, we will try extra hard to get right back on it, because it was simply a dream come true for me to have my fairy tale come true.

Love DevRonn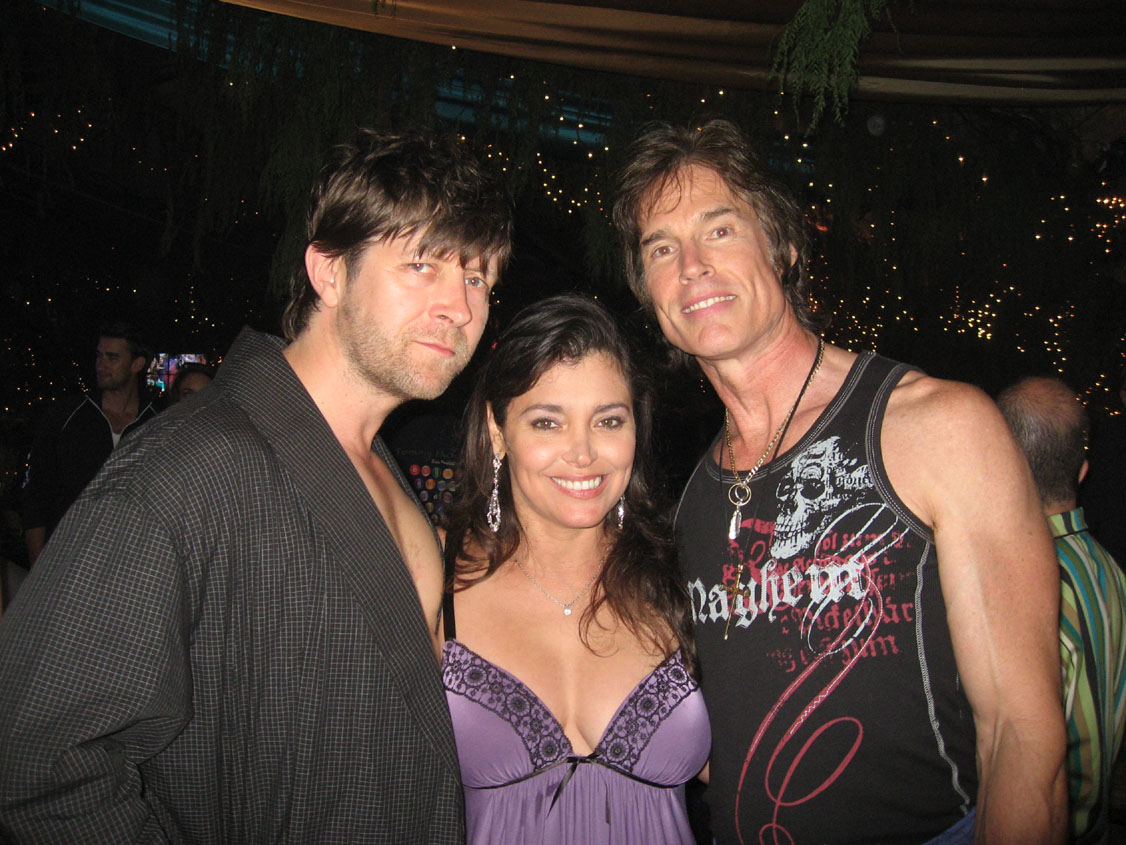 Ronn and I had a blast at the Playboy's midsummer night's dreams party Saturday night. I saw so many of my friends like artist Michael Mobius, it felt like a class reunion. Hung out with Mamie Van Doren who still looks like the most amazing grandmother on the planet. I was happy to enjoy the evening after feeling ill all week and had one too many whiskey sours and didn't get home til 4am! I'm a real light weight when it comes to liquor so it only takes a couple of drinks for me. It's hard to even say hello to Hef these days cause it seems there are just so many people standing in line to do so. No doubt the mansion parties are still the best around. I'm planning on making some personal appearances for my book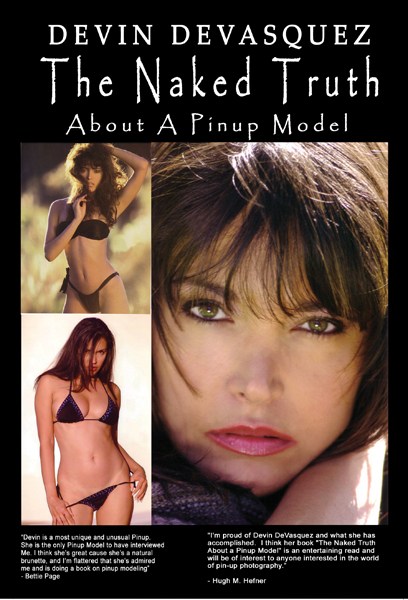 but it probably won't happen til after the wedding. I'm so happy everyone is enjoying the book, I am very pleased that it is helping future pinups. Please keep your comments coming on my website, I truly do want your feedback.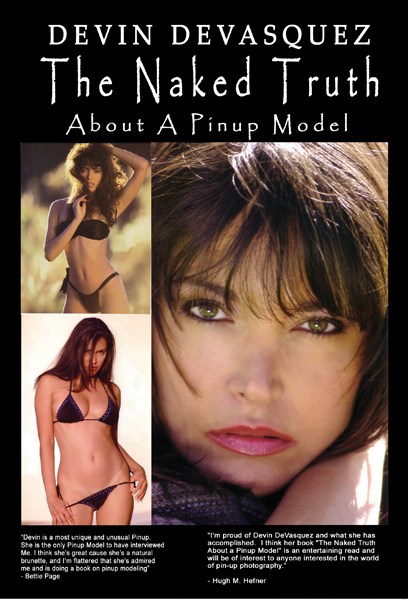 It's finally here and I sent out autographed copies to all of you who pre ordered them. There is a limited supply of them left so if you want an autographed copy please order it from my website because they are going fast. If you don't want an autographed copy, you may order them from Amazon.com, Barnes and Noble or Borders Books. I'm very happy with them and I appreciate everyone's patience who did preorder and had to wait. I hope you enjoy it as much as I enjoyed writing it. I'm now finally editing, "Pinup Stars of 21st Century" which is a documentary on the pinup girl from the pinup girls' point of view. I've interviewed many Playmates, photographers and pinup artist over the past few years and can finally put this together the way I've envisioned, which is what I'm working on now. Ronn is on vacation so we are taking a little break and heading up to the mountains with the kids and I will be able to totally focus on my editing. When I return it will be all wedding related stuff to think about. I'm getting excited, but had a dream last night that I couldn't find my wedding dress and kept everyone waiting for me to walk down the isle for over a half hour, so not like me! Hope you all are enjoying summer and staying cool on these hot sticky days like today.
Love Dev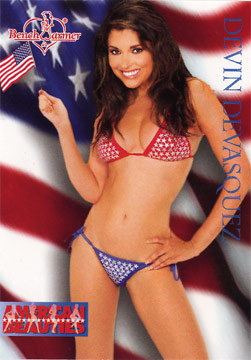 Ronn, Creason and I are going to a party at the beach this year. We are all missing Calee because she's at a summer camp for the next couple of weeks, so it's pretty quiet around here. I had a few friends bring me an awesome ice cream cake and celebrated my birthday the other day.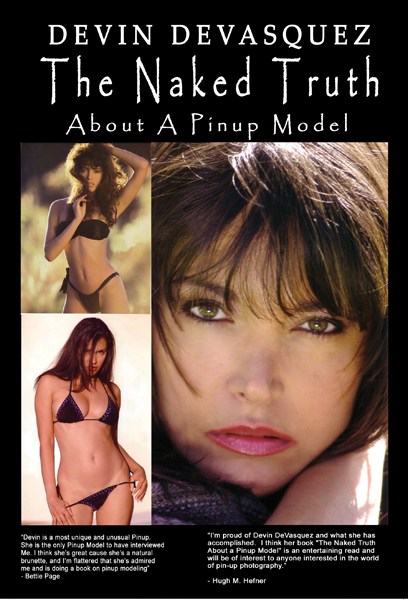 My book is being printed this week, there was a delay with the publisher that was beyond my control, so everyone who ordered a book will get it by the end of this month. I'm sorry for the delay, but that's the publishing world for ya! I hope to do some personal appearances this fall and hope to make Glamourcon this year. Right now my focus is on finalizing wedding plans, even though I gave myself a year to take care of every little detail, it's seems a bit overwhelming just before the date rolls around. Time is just flying by faster and faster now. I hope everyone has a safe and happy 4th of July!
Love DevRonn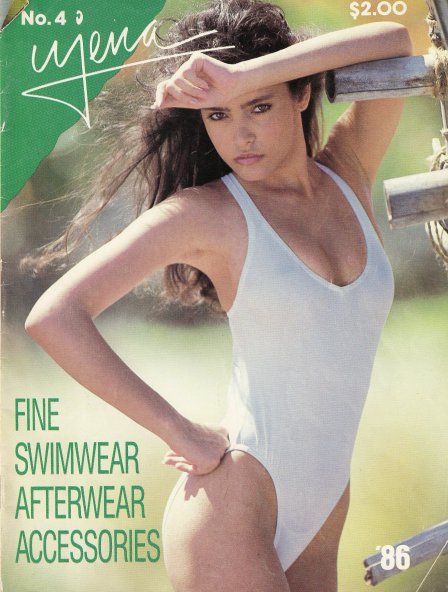 Almost 25 years ago I had the privilege to model for this family owned and operated company. We went to Hawaii for a wonderful photo shoot and their company was only a year old. Today they are celebrating their 25th anniversary and even discovered my pal Cindy Margolis when she won a Ujena contest. Boy, time sure does fly, but it seems like yesterday. I'm happy to have reconnected with my Ujena family and want to share my new Ujena page with you guys to check out. They have some killer swimsuits and I'm bringing mine with me to Europe to shoot some pics in and post. So check out this Ujena link and leave a comment!

My book,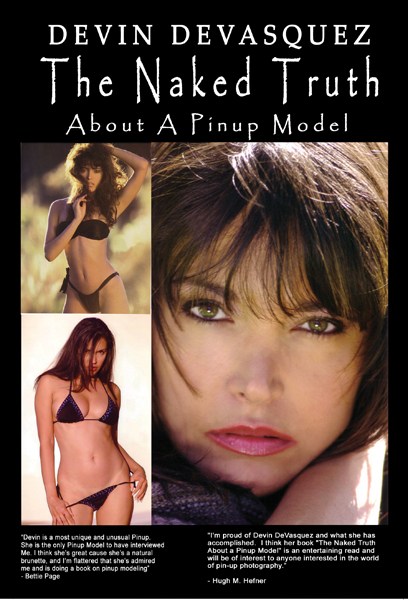 "The Naked Truth About A Pinup Model" will be released in June and I have 150 copies to sign, so if you want to preorder your copy from my newly designed website , you may go to the merchandise area and do so before June 15th. The book will be available on Amazon.com, Borders Books and Barnes and Noble. It includes my exclusive interview with legend, Bettie Page and lots of photos from my modeling career. I wrote this book because so many girls have been asking me over the years, how to get into Playboy, how to break into movies and television and how to in general have a career such as mine? So that inspired me to write this as the definitive handbook for any model interested in pinup modeling and for fans who want to know the truth about what being a pinup model is all about. I realized there wasn't a guide for those models, so everything you need to know or want to know about pinup modeling is in there. I share my own experiences and shed the truth about the Playboy mansion, as well as give you insight on how to brand your image. There are quotes from Hugh Hefner, Bettie Page and Mamie Van Doren, Cindy Margolis, Julie Strain, Olivia and Sandra Taylor, as well as, Playboy photographers Arny Freytag, David Mecey and Ken Marcus. I hope this book helps any model out there have a successful career as a pinup model and is an inspiration to those fans of pinup that have made legends such as Bettie Page and Marilyn Monroe. Please reserve your autographed copy now, they will be shipped after June 15th and you will get a copy before they hit the bookstands!
Love Devin
I'm doing some spring cleaning and parting with all sorts of things, including a precious and very special 1 carat pear shaped diamond in 14k gold! I will include a note on what it means to me and exactly why I'm parting with it. I am also putting up designer dresses, shoes and rare photos. Ronn also has some awesome photos up for grabs and I'm trying to get him to clean out his closet and part with another scarf! So check out our Ebay auctions to see for yourself.
I can't believe Easter is already here. It's always been a favorite holiday of mine. I just love wearing a pretty Easter dress and hunting for Easter eggs. There is no better place to do that than the Playboy mansion and that's where Ronn and I will be on Sunday. Since we don't have the kids this year, it will be just the two of us and we plan to spend a quiet evening together. I will no doubt cook something yummy using our spice and probably watch a movie. Our roses are starting to bloom and everything is looking so green due to all the rain we have been getting. This has always been my favorite time of year. Ronn and I have decide to grow our own garden of vegetables and I'm excited about that. Looking forward to warmer weather and BBQs with friends. Hope you all have a wonderful Easter!!
Love Dev