Most of you that saw the recent episode of Celebrity Wife Swap got to see a piece of our real lives and it seems like you were excited about that. It also seemed like most of you enjoyed it as entertaining television. But what you didn't see was all the moments that were shot only to end up on the editing room floor.
I don't watch much television because Ronn and I prefer watching movies, although we are into some shows that we have caught onto from Internet buzz such as, "Breaking Bad" and "Game of Thrones." I use to watch the soaps, but find them quite boring these days and I never follow reality shows.
So when Celebrity Wife Swap approached us to guest on their popular ABC show, Ronn was skeptical. I did my research and actually spoke with a former guest star, Eliza Roberts who is married to Eric Roberts. She had nothing but praise for the PG rated Disney primetime series that fans seem to love.
Most reality shows tend to want people to create drama and make themselves look foolish, as this is what they think viewers want to see. Celebrity Wife Swap is a show that places two wives into each other's homes to run their households in their shoes.  The differences between the two families, is what the show likes to embrace and show what each family got from the experience at the end.
As with most reality shows, what you end up seeing on screen isn't always literally what happened or a correct picture of who the person is or what really happened. They shoot so much footage, ninety percent of which isn't shown to get a story that they want to tell.
By the time it goes to the editor only a fraction of that is chopped up to give you a show. And the editor can decide to make someone look a certain way depending on how it's edited because so much it taken out of context.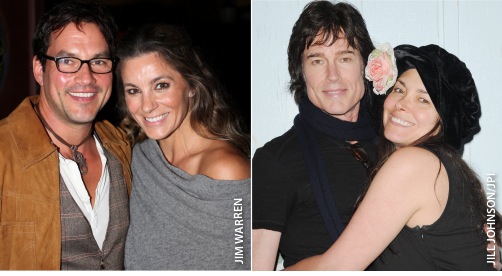 For example, everyone knows I love to cook and I did a four- course dinner that included, crabcakes, tomato basil soup and shrimp Creole none of which was shown on that episode. I also do speaking engagements to empower women and one of those engagements was filmed for Brie to do, which wasn't shown.  Brie and Ronn went horseback riding and that wasn't shown. Ronn wrote a wonderful handwritten note to Brie that made her cry and that wasn't shown. Brie got to sing with Player and had a blast and that wasn't shown. So many moments with Graysun and me were not shown. Graysun told me he loved me and we had so many playful moments and only a fraction of that was shown.
So what you ended up seeing was only a fraction of what really happened. The truth was that we all got along great and there was no conflict, so they edited what little they had to make it seem like there could be some conflict or irritation, when in fact, there wasn't much of any.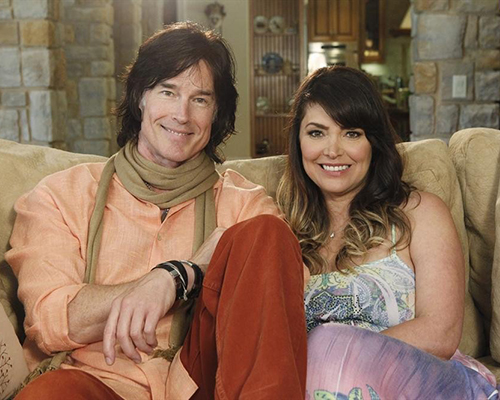 Since this was a rare episode about two soap stars, it made good television to have them without their shirts on taking about love. It's what soap fans want to see and I know this firsthand because I'm a soap fan.  What was indeed real were my feelings for little Graysun. How could you not fall in love with that adorable kid?  And I did immediately bond with him and get him to eat what I cooked.
Ronn is very much an outdoor guy. He loves to bike ride and is in great shape because he's been active with martial arts and sports his whole life. But we both are not big on being out in the sun for hours on end. We like to visit the beach, but prefer living in the country or the mountains.
However, Ronn does not like bikes made for two people and prefers a motorcycle instead. And the garage is an important place for his creativity with music. So they played on her doing things that would rub him the wrong way and they constantly do these snippets of interviews to get you tell how you feel about it? Then when they edit they can grab what they want to put with visuals and tell a story the way they want to depict it.
So just like you can't believe everything you read, you can't believe everything you see on reality TV. It's meant to be entertaining and that's exactly what it was in the end. We wanted to have fun with what we had to do and that's what we did. What you saw was fun, heartwarming, sweet and sexy.  So I guess we all did our job and gave audiences and hour of television that is still being talked about.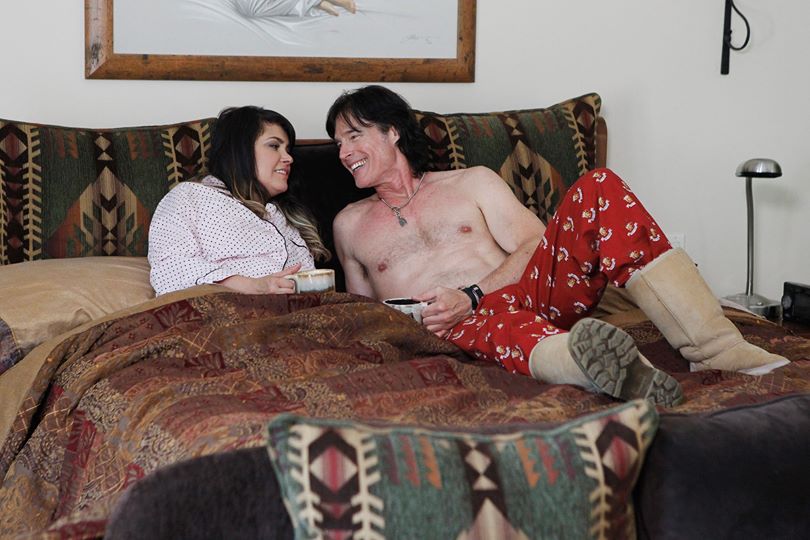 Hopefully this will create great ratings for Celebrity Wife Swap and show producers that the concept of having two soap hunks show off a piece of their real lives was a win/win for everyone.  I know you can never please everyone and there are always people who will want to cut you down no matter what, but one things is for certain and that's love.  And alot of love was presented in spades in this episode. 
Our goal for doing this show was to give our fans a glimpse into our real lives. As most of you know Ronn does make me daily cappuccinos with love and is the most generous caring human being to his fans and friends. I am a lucky girl and am more than happy to cook for him, the band and friends because I love doing it.  Anyone that says anything otherwise doesn't know us, and it doesn't matter anyway.  All in all Celebrity Wife Swap was sheer entertainment that made us all laugh for an hour.