http://www.fancast.com/tv/The-Newlywed-Game/104178/1392517155/The-Newlywed-Game–Davy-Jones/videos
Check out this magazine article on Ronn and I here. It's an article we did from the rooftop of Laura Biagiotti's apartment in Rome two years ago when Ronn first appeared on "Ballando con le stelle." Hopefully some of you can read Italian.
Ronn has a full day of dance lessons and promos for Ballando con le stelle and then we will have a home cooked dinner with some friends. So far, Rome has been raining alot, but very romantic. We have officially started our ongoing honeymoon celebrating now three months of marriage on Christmas.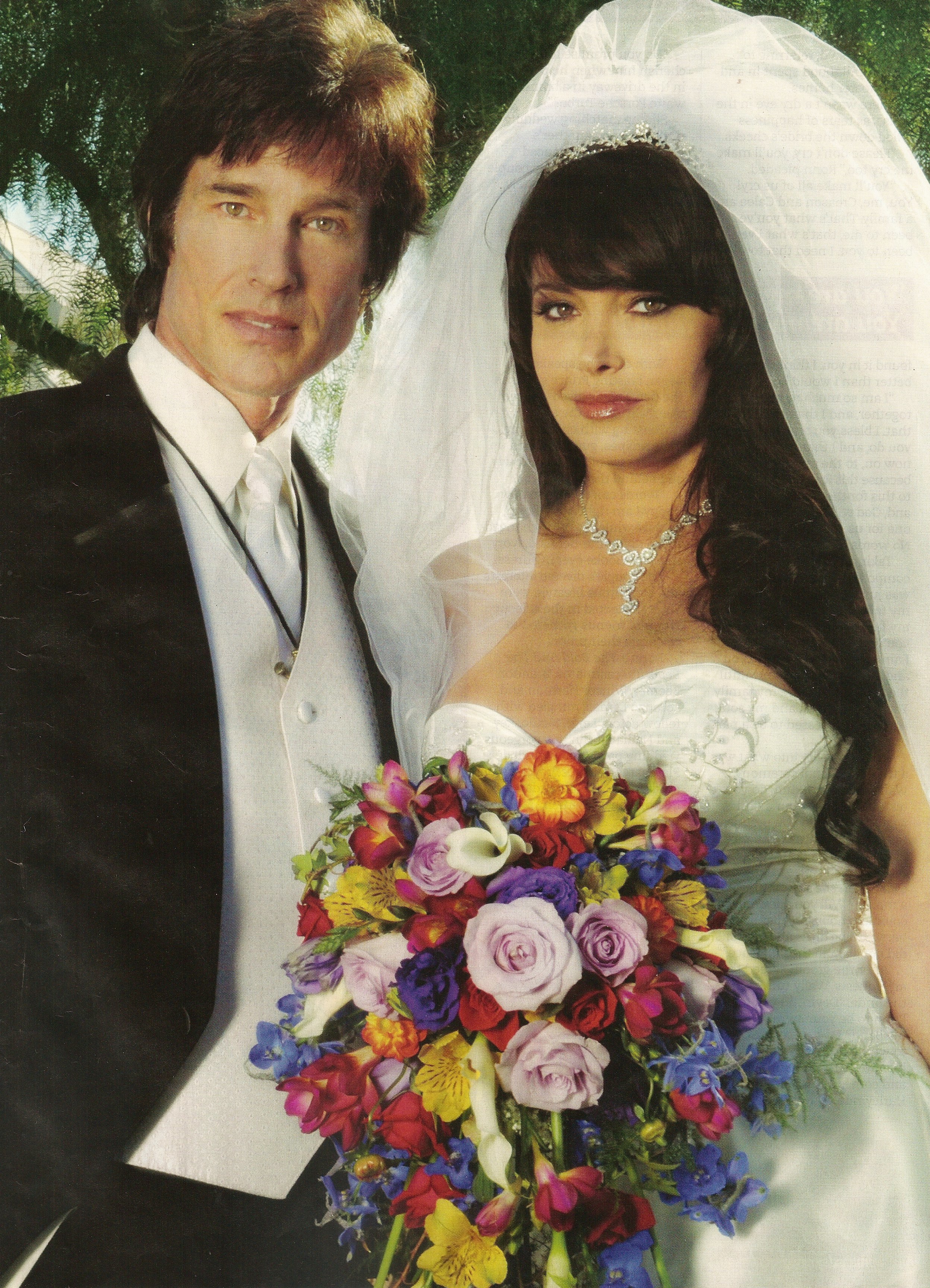 Sara, Ronn's dance partner is very nice and he is learning the quick step and the waltz right now. He has 10 dances to learn, so this is all very challenging for him. We are both learning Italian and he plans to say something on the show in Italian every week. I'm excited to see him in his first dance which will air Jan 9th. We visited the Vatican, but it was raining so much and there was too many people asking for a photo with Ronn that we will do a private tour of it later this week. Here is a little video of our visit to the Vatican.
[wpvideo cnjQrmkK]
[wpvideo vcUOKgx2]
Love DevRonn
Susan Flannery organized a beautiful wedding supper to celebrate our recent nuptials at the gorgeous Montage Hotel in Beverly Hills. It was held in the private dining room off of the elaborate kitchen and guests included, John McCook and his lovely wife Laurette, Ian Buchanan, Katherine Kelly Lang and her husband Alex, Maria and Billy Bell and our gracious host Brad Bell and his wife Colleen. The menu was absolutely amazing and the private chef told us about each course before their presentation. We ended the evening wedding cake and more champagne. We have certainly had our share of that in the past few weeks, hahaha. Since this is Ronn's second family, we were, needless to say, thrilled and grateful for this amazing opportunity to share our joy with them. Here is a clip of the evening.
[wpvideo EEZ0EFCW]
Love DevRonn
I kicked off the weekend with a night out with the girls for drinks at the Beverly Hills hotel's 1912 bar and lounge. We had a blast as usual.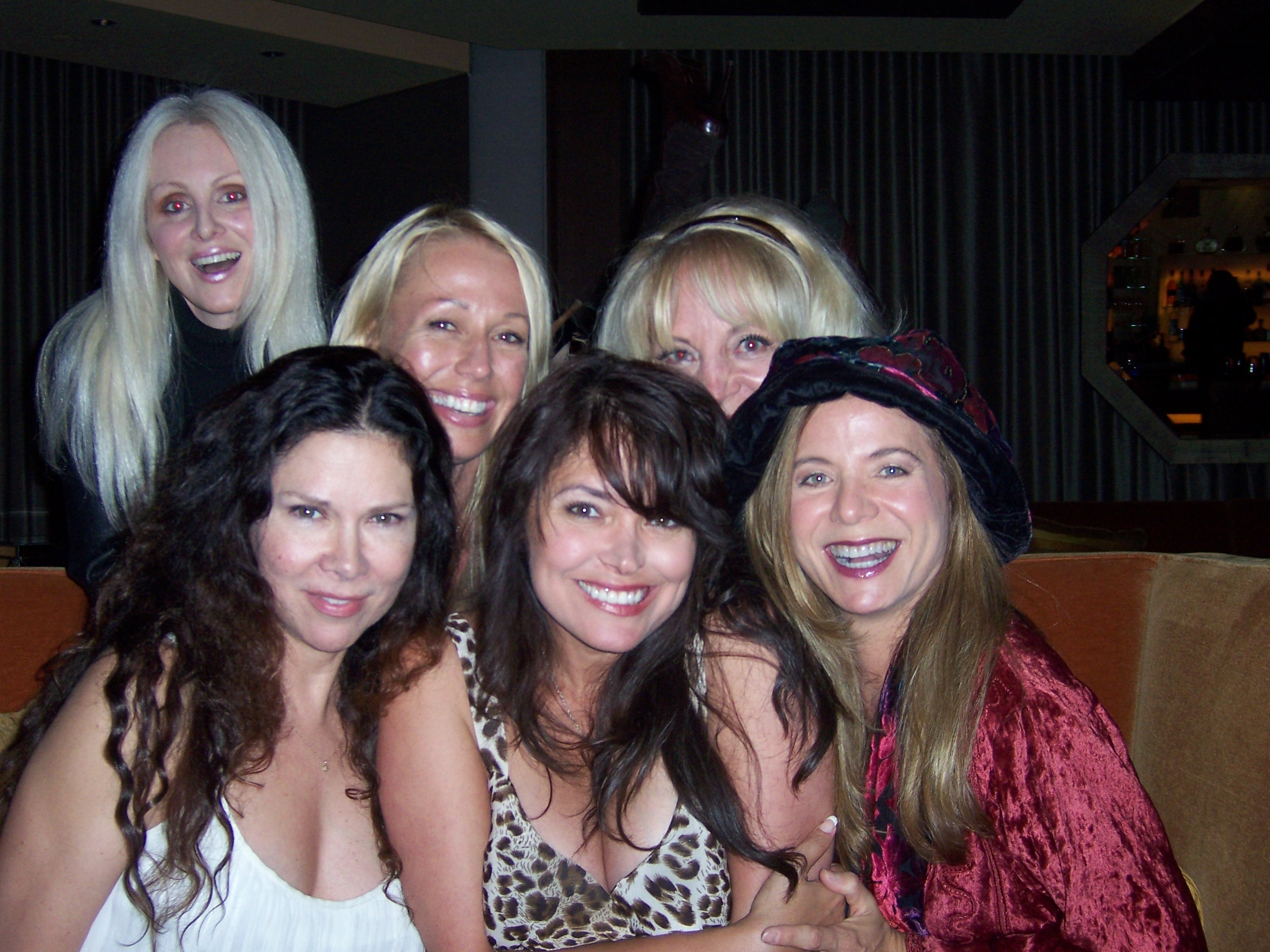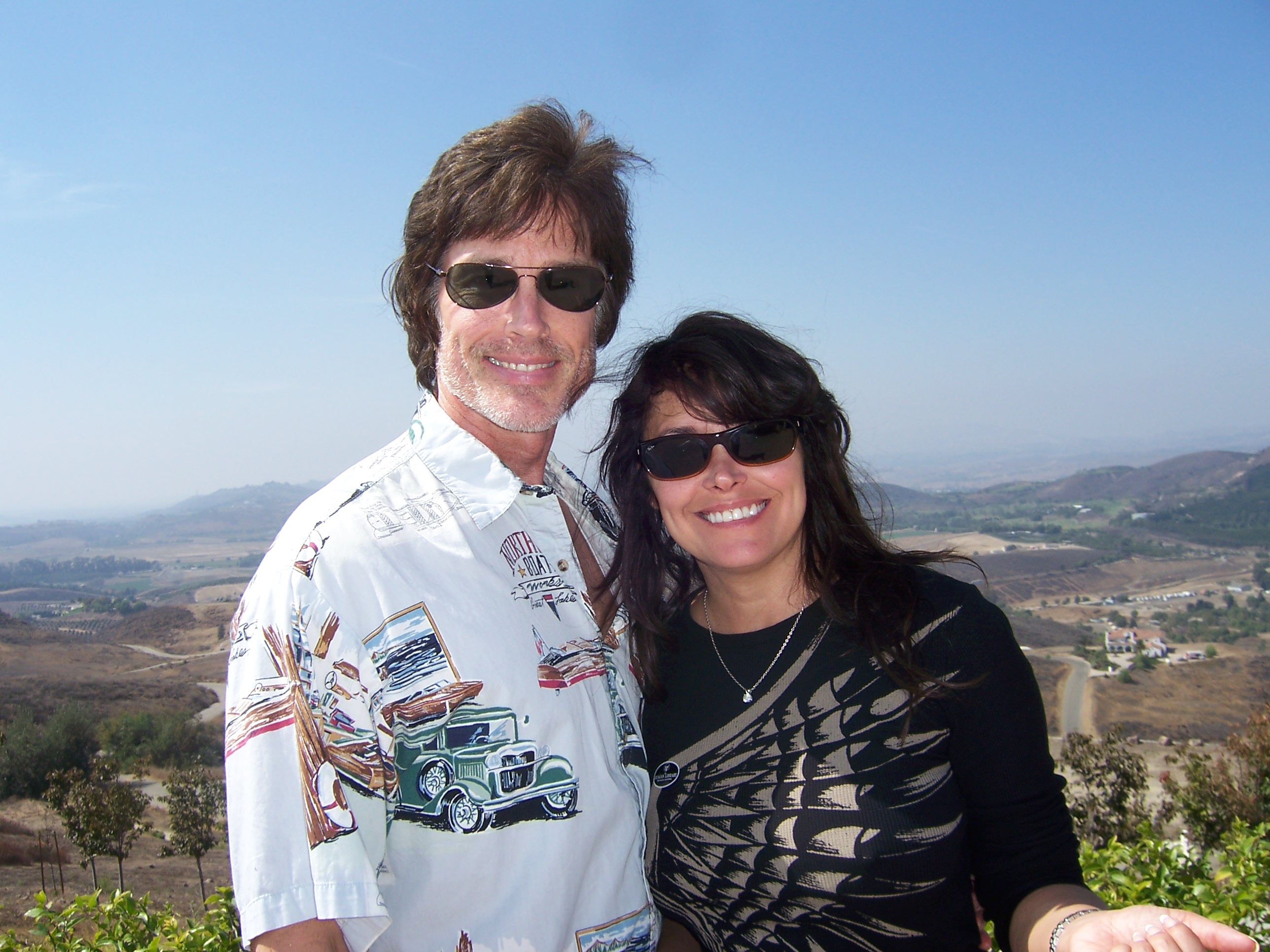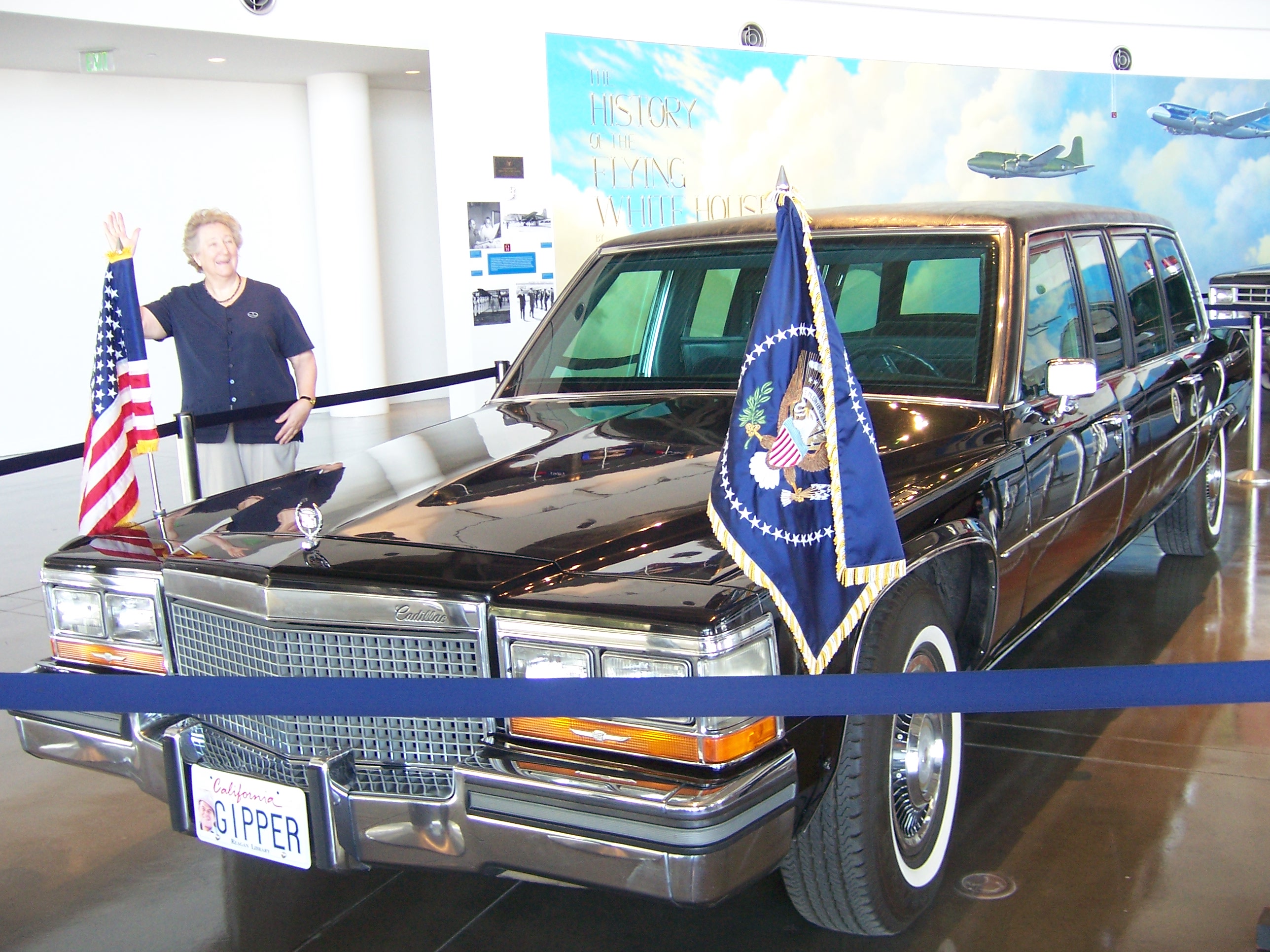 Then Ronn and I took his relatives visiting from Australia to the Reagan Library. It was a lot of fun and we got to go on board Air Force one.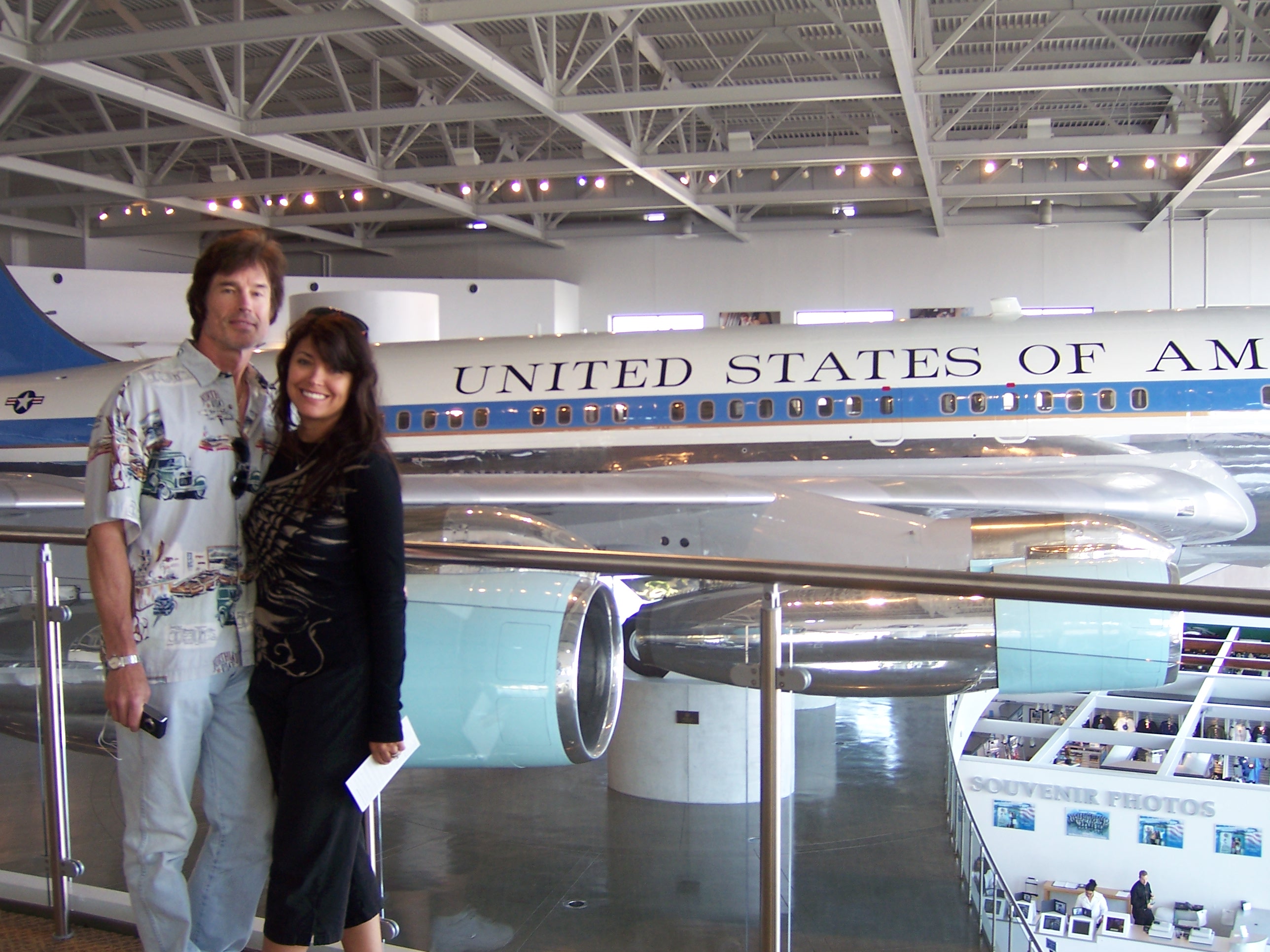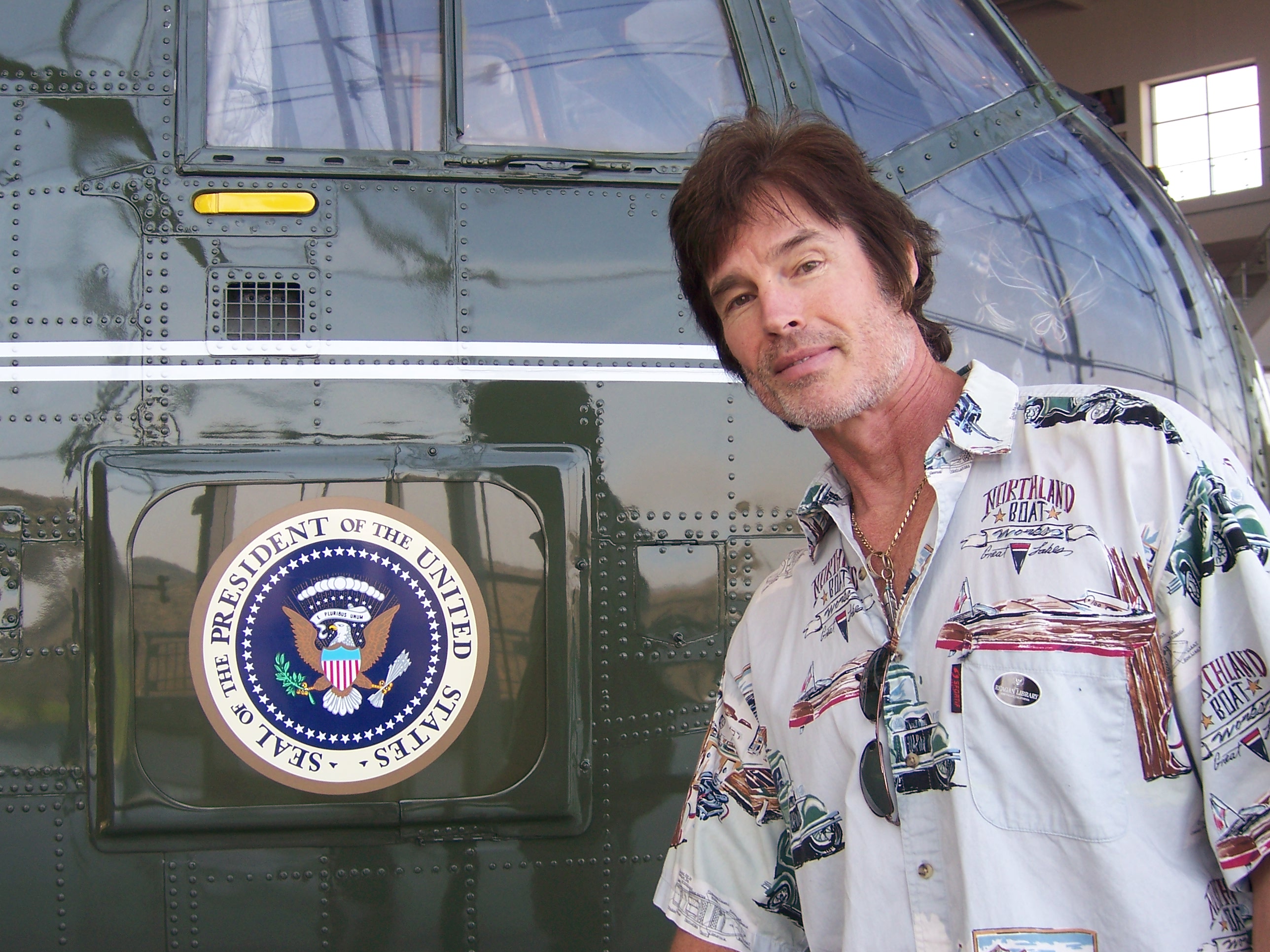 Ronn and I attended the Desi Geestman annual charity event and surprised them with a check for $10,000. We felt so bad we didn't win the Newlywed Game prize so we gave it to them anyway. It was a lovely evening under the stars with many soap stars in attendance. We then had a wonderful wedding reception thrown for us by our friends Bob and Kira Lorsch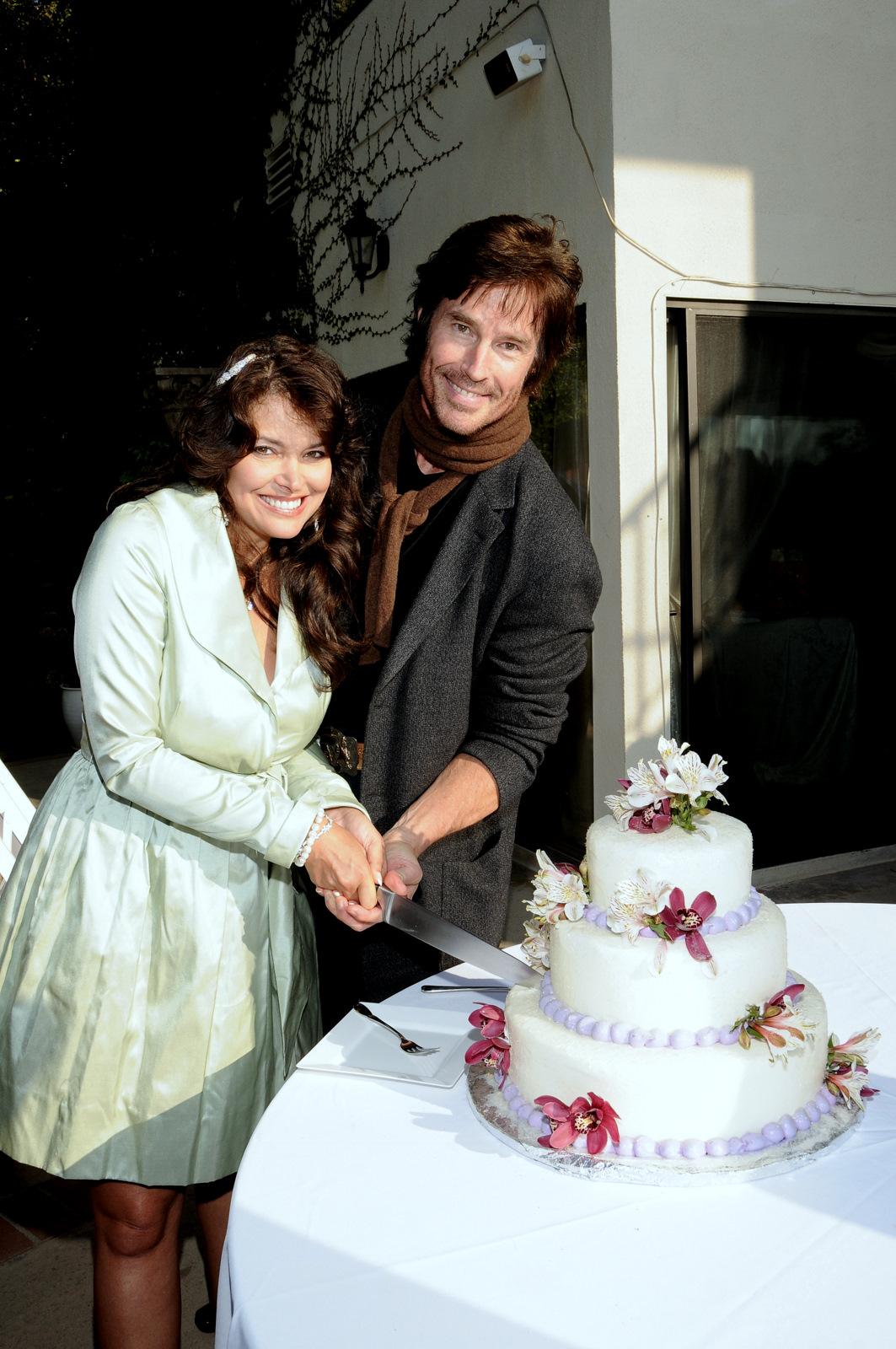 It was also Kira's birthday so we combined it with wedding cake compliments of my dear friend and bridesmaid Cindy Margolis and birthday ice cream, champagne, martinis and yummy appetizers. It was out by the pool and the weather was gorgeous. Many of Ronn's B &; B cast and crew friends were there. I need to now take a break from too much champagne!
Do we feel different? No not really except for everyone called me Mrs. Moss. We felt married before and this was just an awesome party to celebrate with family and friends. We both were rather tired the first few days after the wedding and since we had Ronn's relatives visiting all the way from down under, we didn't want to run off on a honeymoon right away. Besides I know how much most of you would miss Ridge if he took off work right now. So I planned a wedding brunch the day after the wedding for everyone who stayed at our house.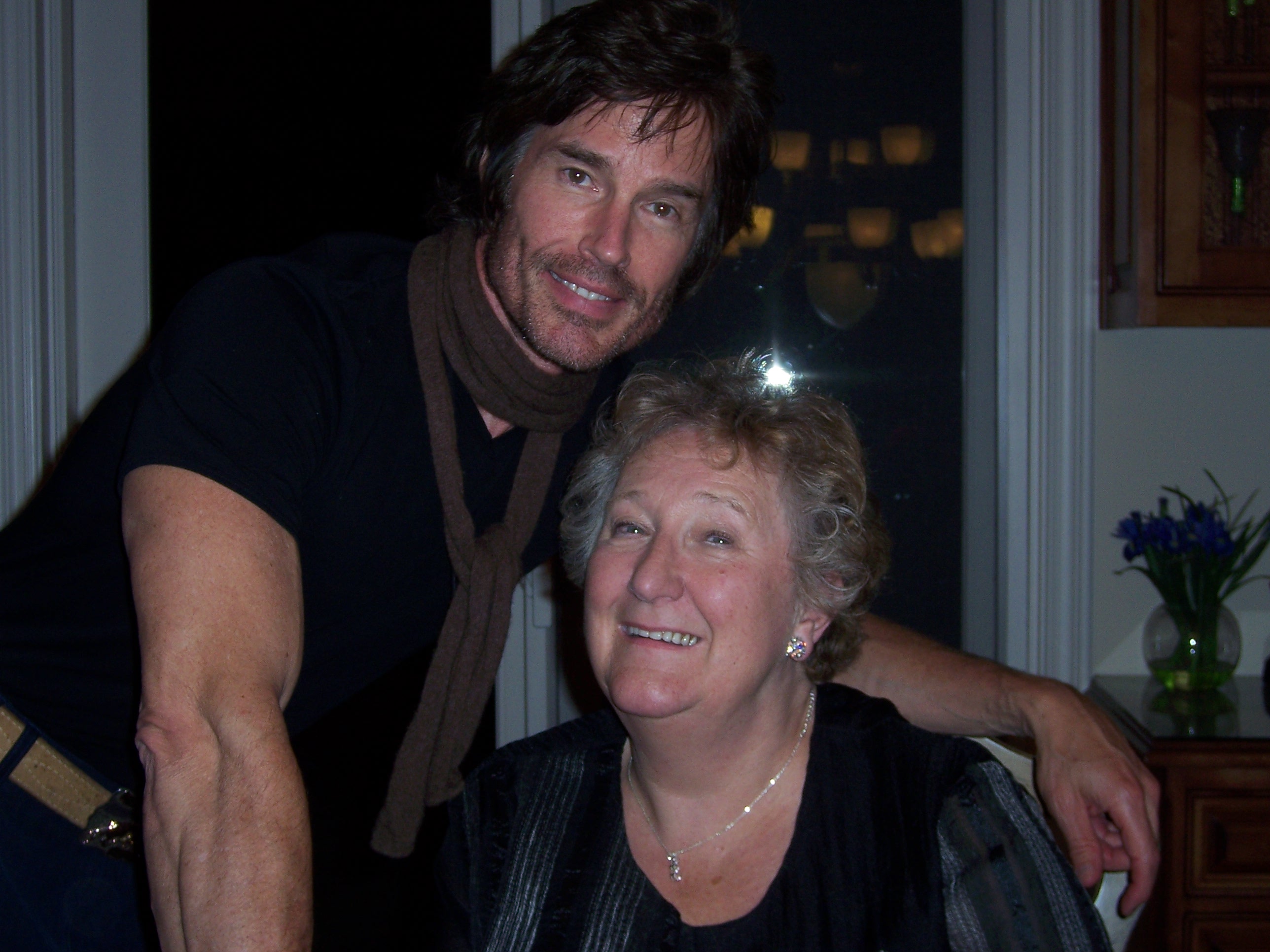 There was so much wedding cake left over I shared it with some of our neighbors and then everyone decided to leave us alone for a few days. That was the best present of all because it was just so needed and appreciated. Not only did we catch up on alot of things at home, Ronn showered me with awesome cappucinos in the morning, candlelit dinners with champagne at night and roses that he cut from our garden, asking me everyday if his wife was happy and that she is. There is no place like home for us both and we are enjoying our new role together as husband and wife. We are having another wedding celebration this weekend for all of the B&B cast and crew hosted by our dear friends Kira and Bob Lorsh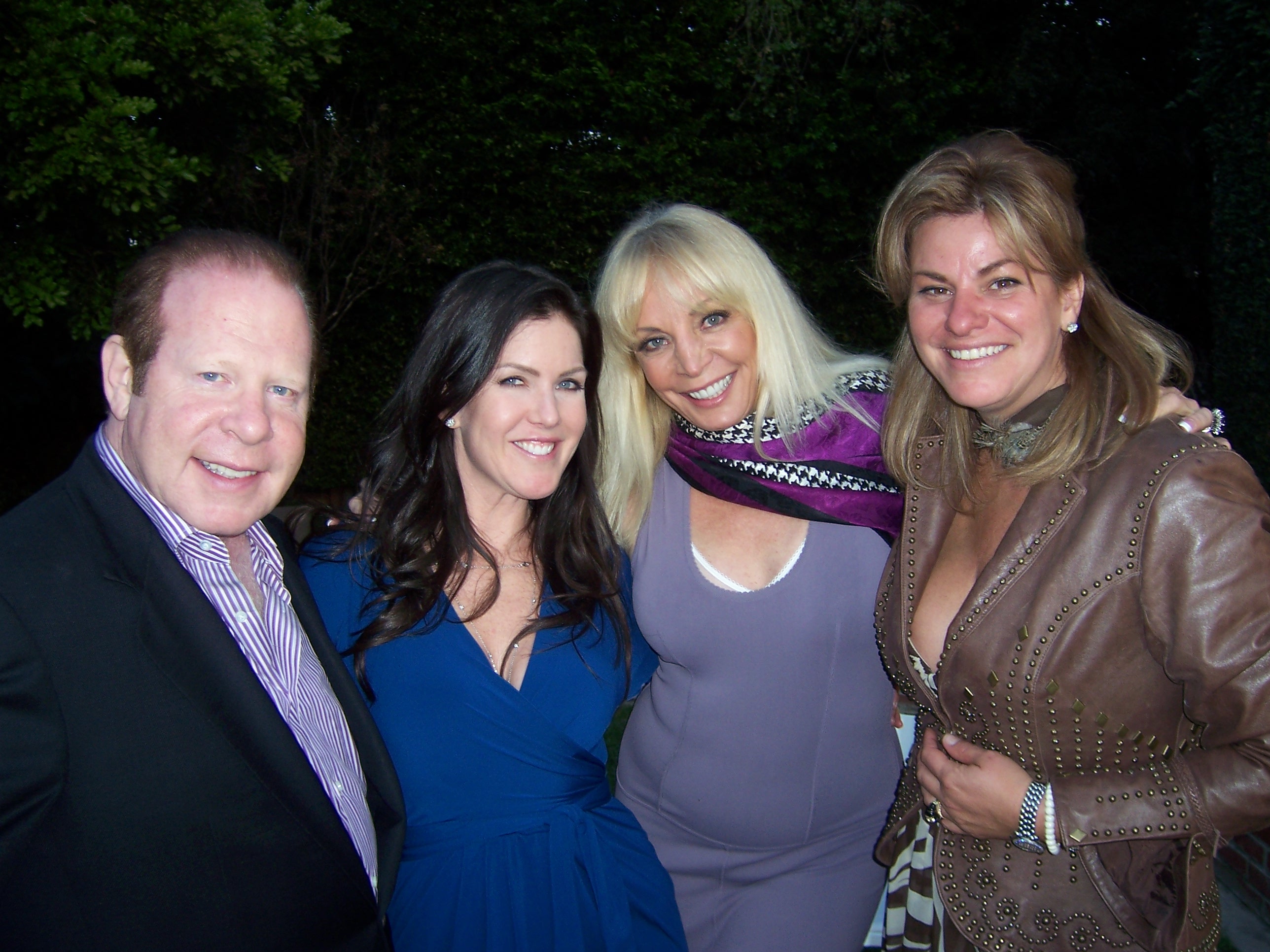 . It's also Kira's birthday so it should be a fun party. Ronn and I plan to be on a constant honeymoon, but will take an official one sometime next year. Our wedding day will always be the most special day to both of us. Thank you so much for all the wonderful cards, gifts and comments wishing us well. We couldn't be happier!
Love DevRonn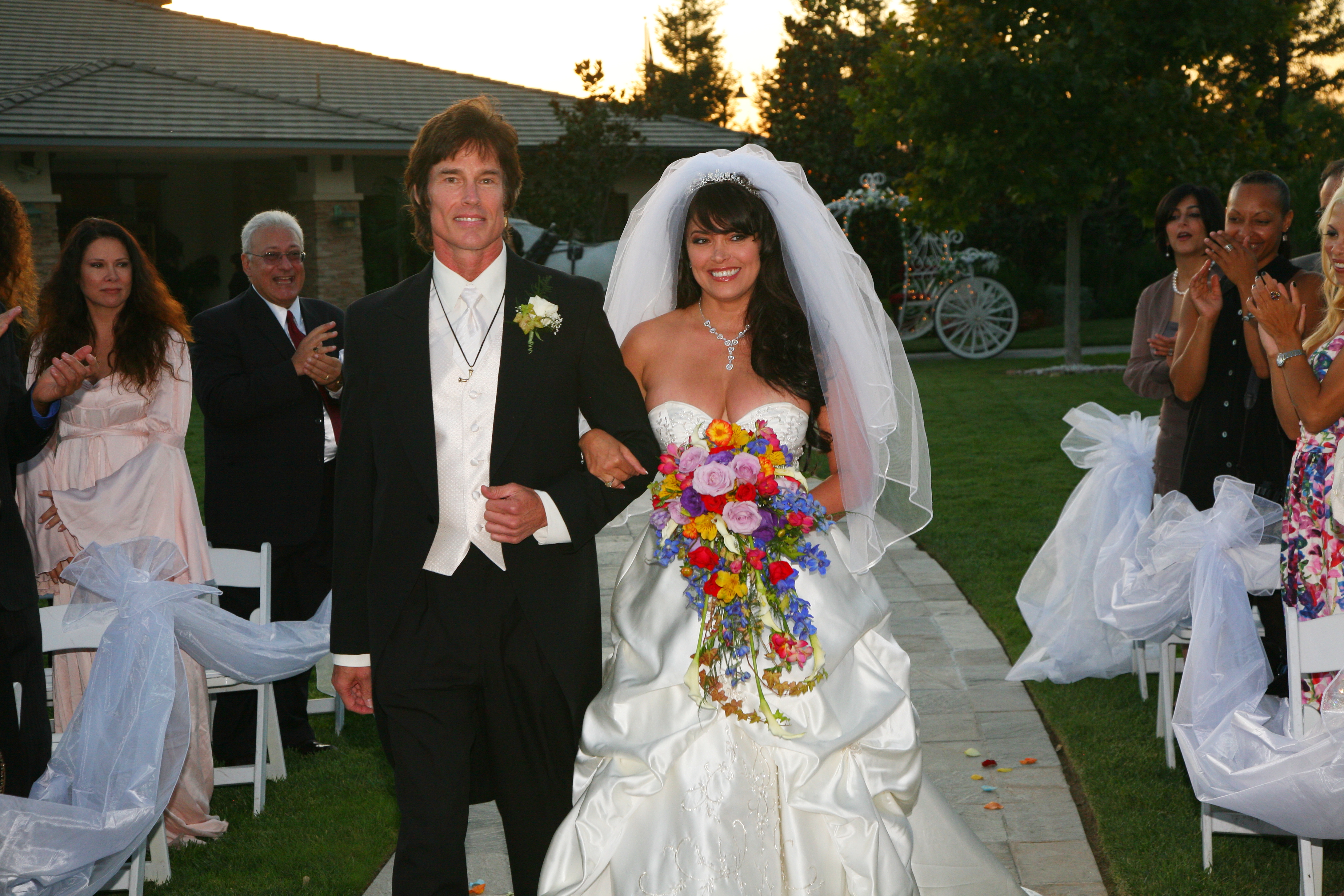 Words cannot describe our wedding yesterday. It was truly perfection and we couldn't have been happier. All my planning came together and God blessed us with beautiful weather in spite of the past few days of heat and fires.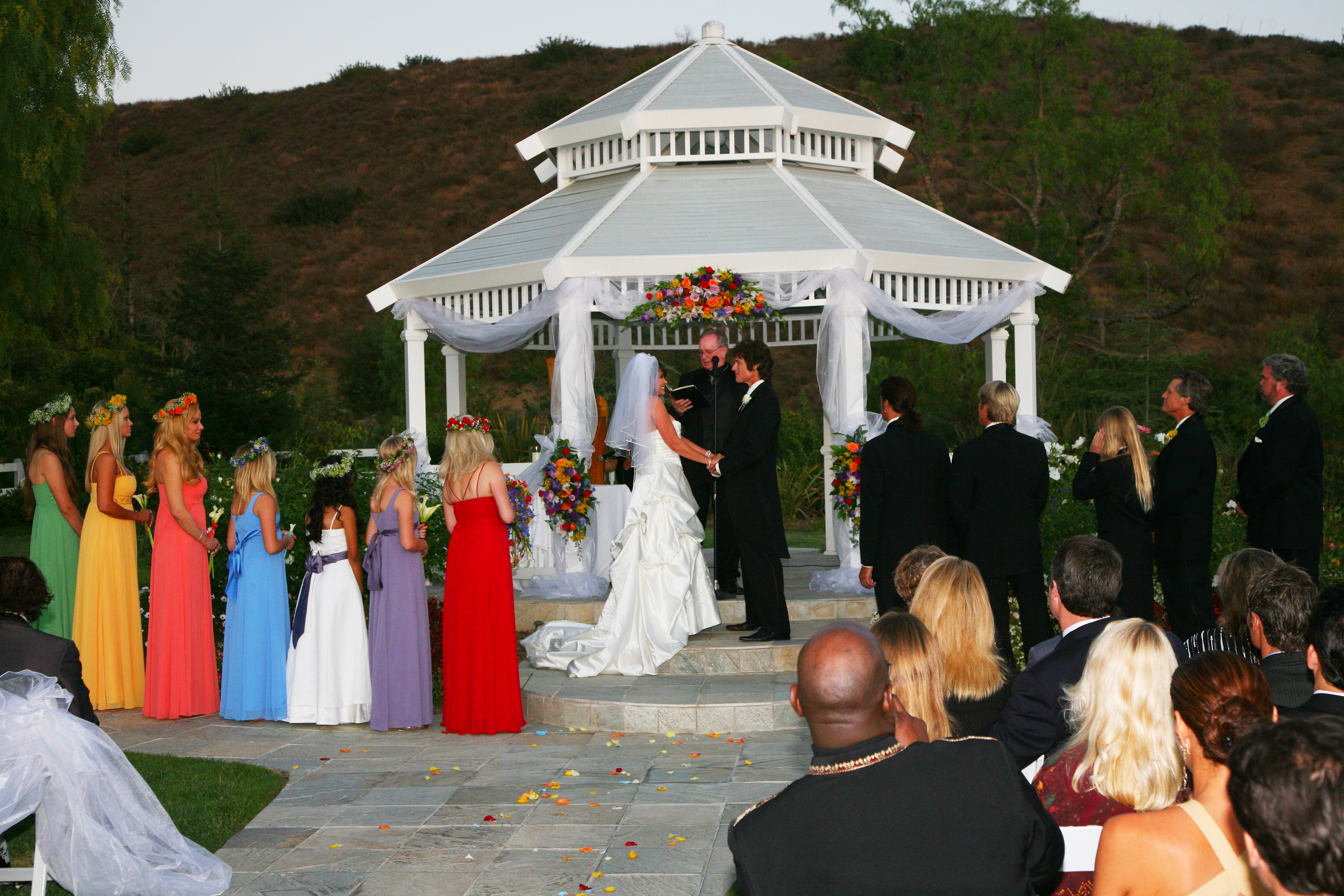 There was laughter, lots of it and tears, moments of true harmony and beautiful music that the groom himself bestowed upon his bride.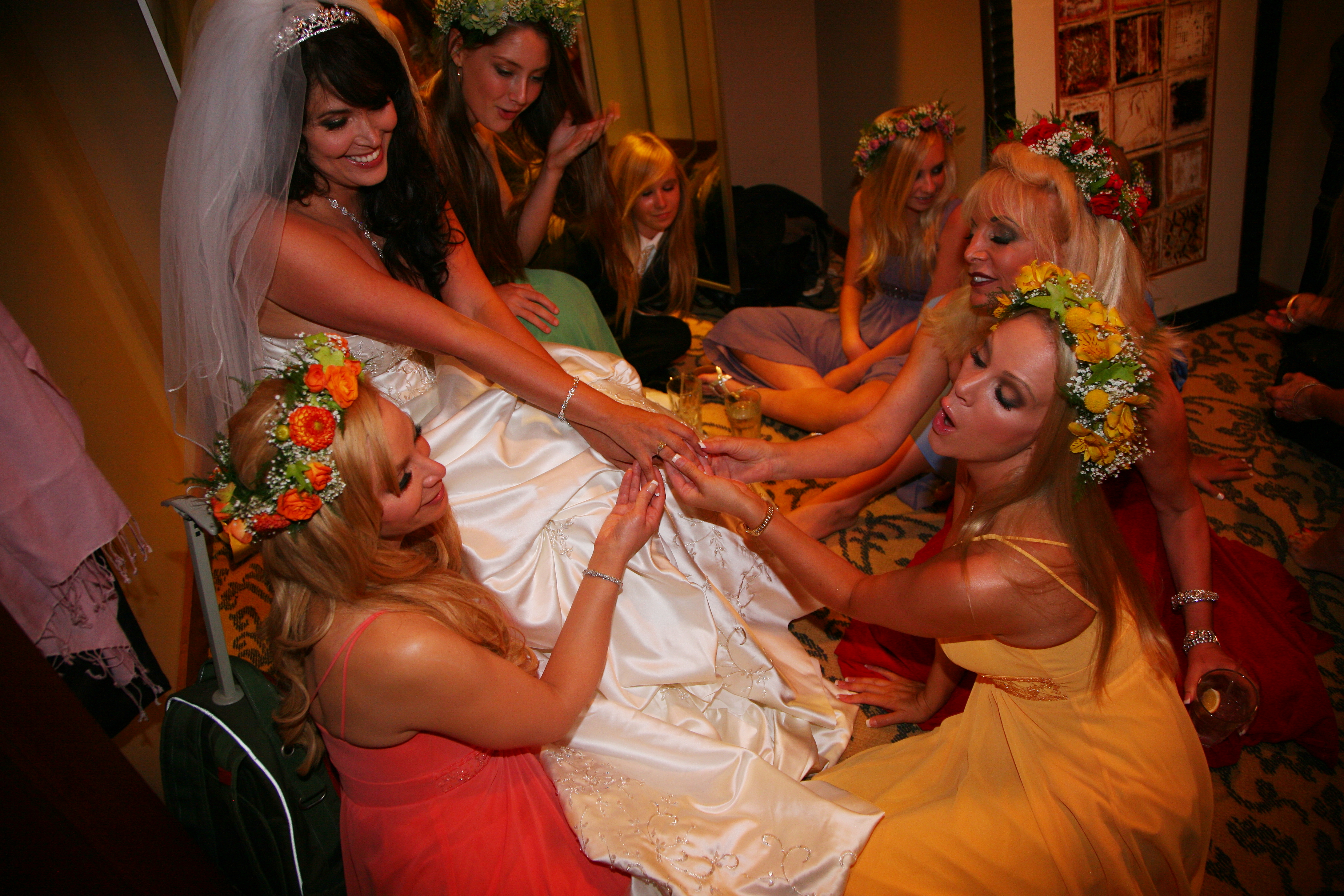 The bridesmaids were absolutely breathtakingly beautiful and the groomsmen truly the most handsome bunch ever to wear a tuxedo. Our guests dined, danced and toasted us with lots of love and affection. We were not nervous at all and throughly enjoyed every moment of the day, from getting ready with the bridal party, to taking photos and laughing all night long. I feel so blessed and blissful today and can't wait to see the photos and video. We soaked in every moment of the day and couldn't be happier with how it turned out. There was a wedding brunch at home with Ronn's brother and cousins from Australia who are visiting and we are still eating wedding cake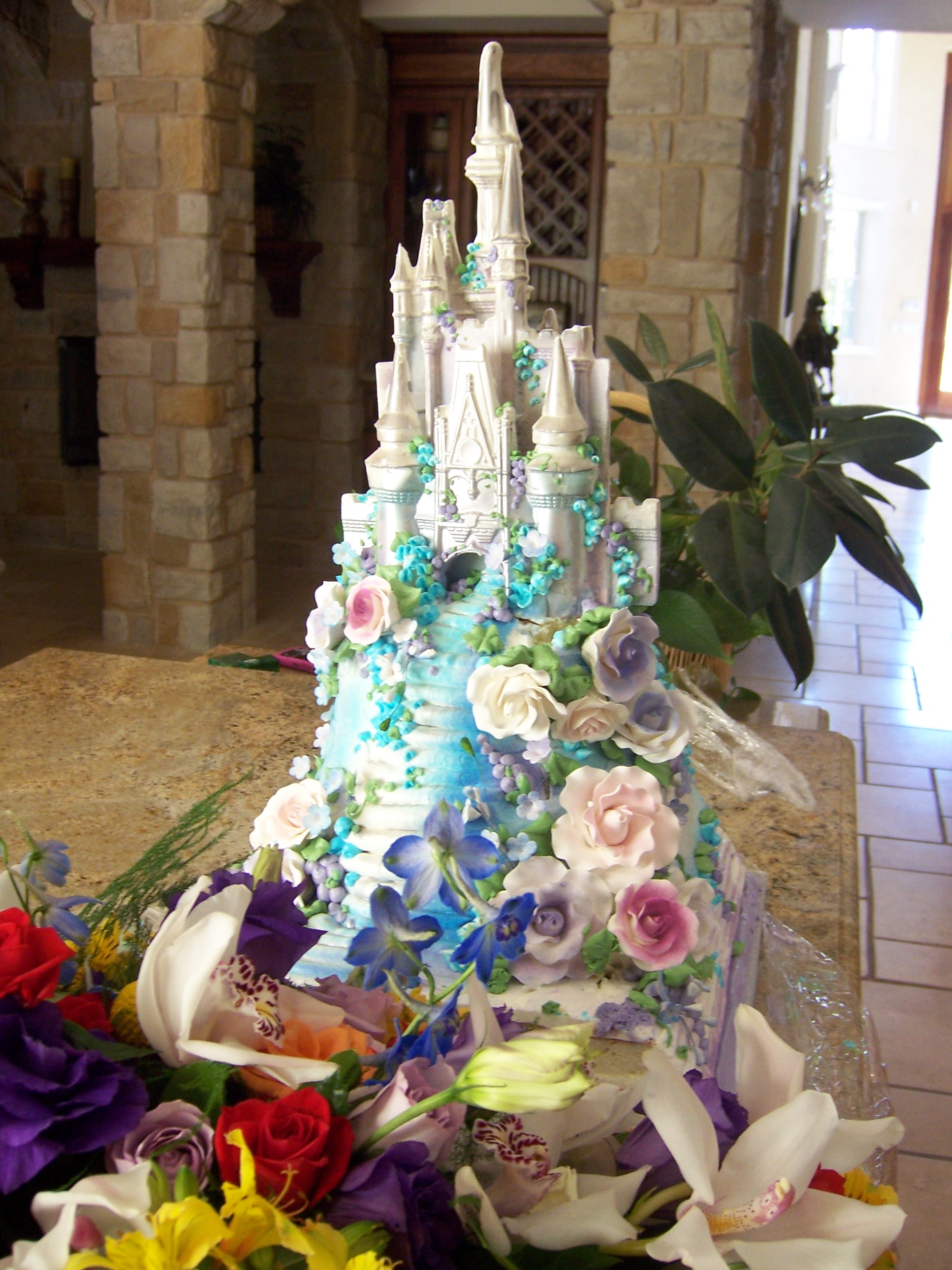 and drinking champagne today, not wanting the feeling to end. I told Ronn I want our marriage to be like this every day of our lives and if it ever gets off course, we will try extra hard to get right back on it, because it was simply a dream come true for me to have my fairy tale come true.

Love DevRonn
Well last night is going to stay in my memory a very long long time that's for sure. I didn't drink too much because I never do, but I did dance alot! I haven't done that in a long time. Cindy felt better thank God and it was great to see so many girlfriends ready to celebrate with me for my big trip down the aisle. I was shocked to see this bikini cake that Cindy had made which was a work of Art.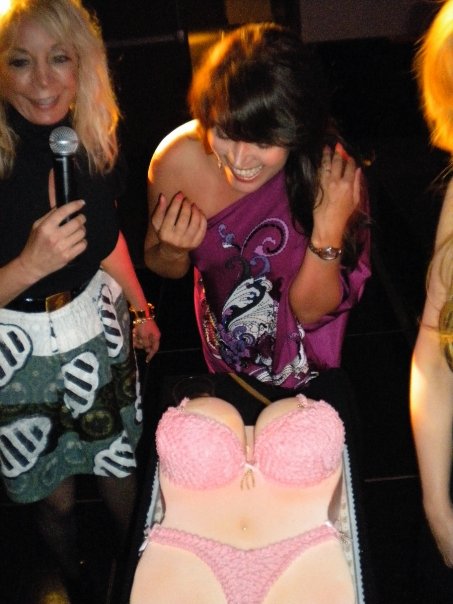 Tina and Cindy instructed me to bite into it, but where the hell would I start? " Between the two huge boobs", I was told. I figured I'd do as I was told because of the girls were upset that I did not want any male strippers. Cindy asked me if I wanted them a few times, but I promised Ronn, no strippers. So I had to entertain the girls by biting into this huge cake, just as I did, Tina stuck my face in it! I had cake all over my face, so I grabbed her an rubbed my face on hers and then I did the same thing to Cindy cause I had so much of it! Then Tina had the girls write on copies of my engagement invitation from the party she threw me last year, dirty little comments for me to look back on and remember. She also wanted me to read them aloud. Something we never got around to because we were too busy singing and my girlfriends can freakin sing! Tina, Cindy and I were the judges and it's was hard to give anyone less than 5 kisses, so everyone won a prize! They then made me sing, "Like A Virgin"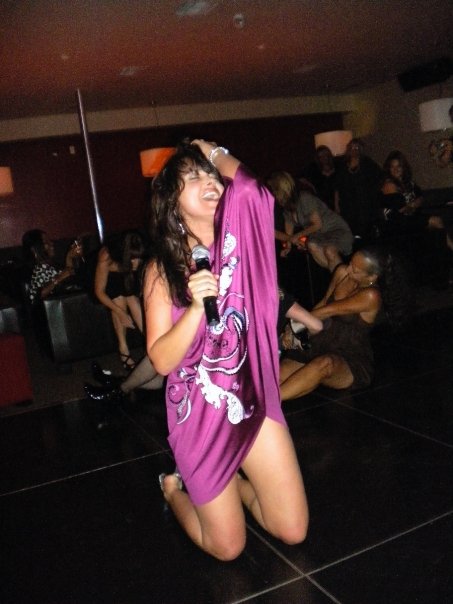 So I tried to put on a good show for them and make Madonna proud by rolling around on the floor while singing the song,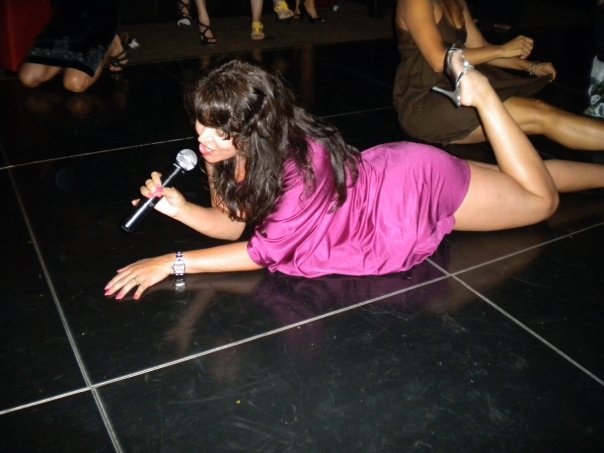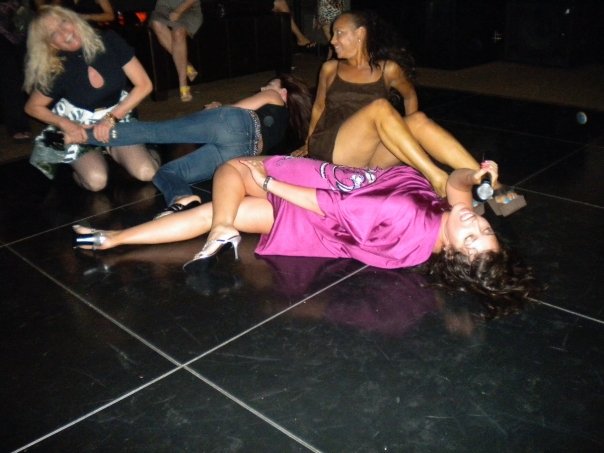 I'm not sure what happened, but I ended up with a few bruises today from it. I also tried to pole dance for them but the pole was way too big. By the end of the night all the girls were dancing and happy there were no male strippers present. I nixed riding back in the limo with some of the neighborhood girls and left the party around midnight to get back home to Ronn sleeping. Leaving the girls at the bar still dancing.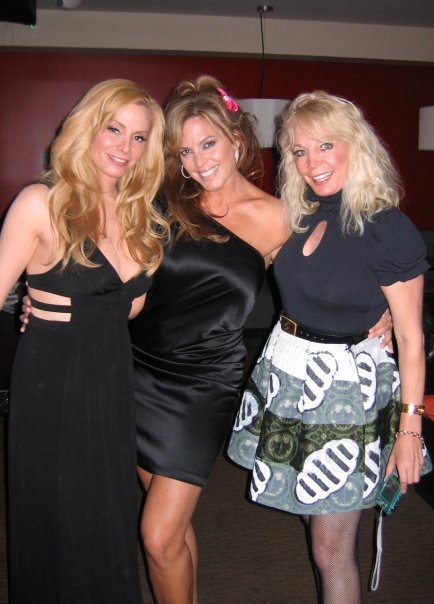 Thank you Tina and Cindy for the most awesome bacholerette party that will go down in history and a memory I now have on video to always look back on as one of the most fun evenings spent with the girls. I am so blessed to have so many amazing, beautiful, talented girlfriends that I adore. Thank you all for being so wonderful. I loved all the lingerie, cake, champagne, cards and well wishes for Ronn and I on our new journey together. The best is yet to come!
Love you guys!
DevRonn
It's exactly one month away from the big day. Since I chose not to have a wedding planner, I've done everything myself. Now I'm a pretty good organizer, planner as my friends call me and it truly takes a year to plan a spectacular event such as a wedding. I say a year to not become totally stressed out and that's having no help. I have much more respect for wedding planners and what they do for the bride. There are just so many things to do and think about.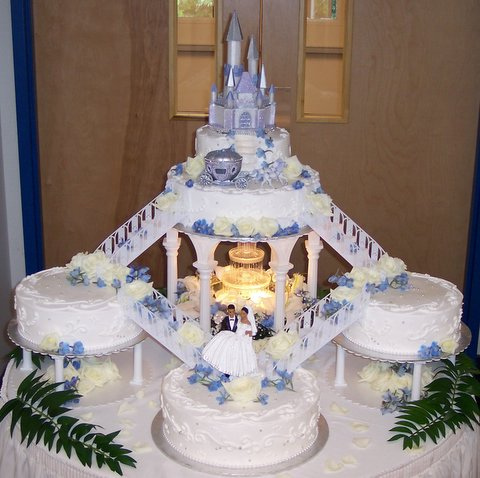 Flowers, cake, photographer, videographer, Entertainment, food, liquor, decor, wedding attire, vows, music, bridal party gifts, favors,invitations, thank you cards, rings, did I forget anything? So in order for me not to feel at all stressed, I started on this project and trust me it was a project because it will be a fun, exciting day that Ronn and I will remember fondly for years to come! Together we have come up with a very unique yet traditional concept for our wedding, but I can't talk about it due to an exclusive with Australian magazine, "Woman's Day".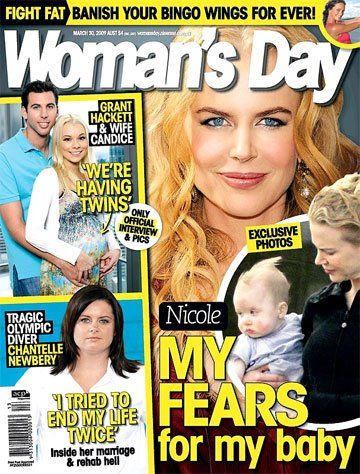 I do think what we are doing will produce some very interesting photos and video. It's funny because the groom doesn't have much to do except show up! It's really all about the bride, isn't it? Her choices in decor, attire and cuisine. But, I have a man who wants to be involved and that makes him happy so who am I to say no? He thinks I'm more traditional, maybe it's my deep southern upbringing, but I think I'm no different from most girls who dream about this day, and for me to find it with the most amazing man, how could I not want to celebrate it to the max? As you can see, I throughly enjoyed my bridal shower, hosted by the most amazing Matron of Honor a girl could ask for in Ms. Tina O and now I'm looking forward to a special catered bridesmaids luncheon to thank them for all their wonderful efforts in helping me bring this day together. I also have a bacholerette party planned by bridesmaid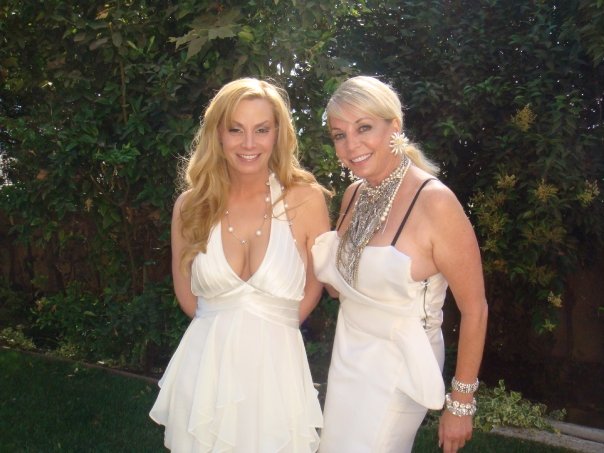 Cindy Margolis and Tino O that I know will be out of this world fun with all of my girlfriends, can you imagine an all girl party thrown by those two? Sorry but no guys are allowed at that either, it's my time with my girlfriends before spending the rest of my life with the most amazing man in the world!
Loving the anticipation,
DevRonn
Well the big day is just a little over a month away, so a bridal shower was held at my house and hosted by my Matron of Honor, Tina Hillstrom. Tina did the most amazing job with the decor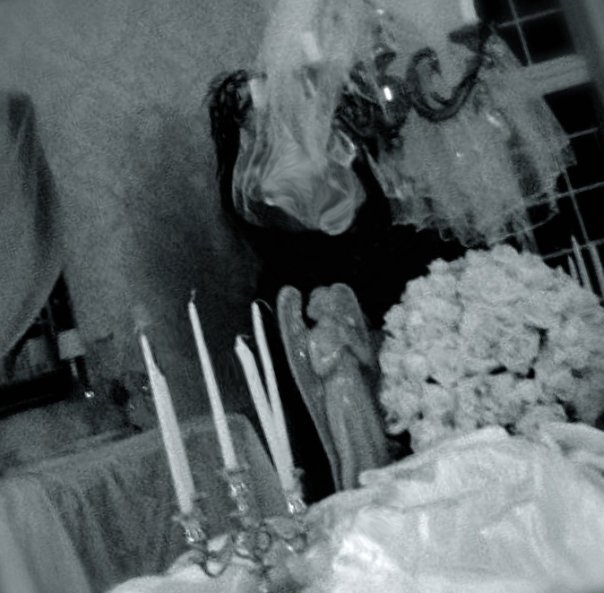 for this all white theme shower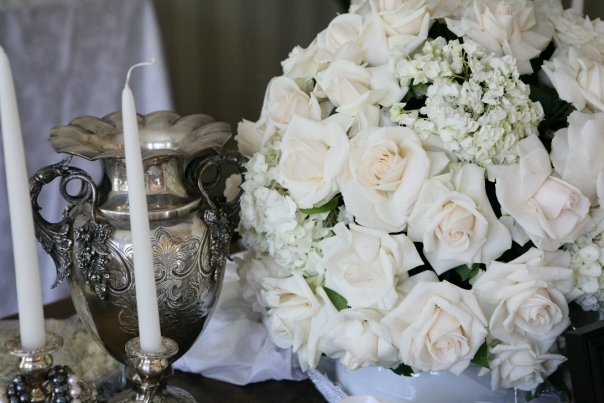 . We had white flowers, candles, food and all of the girls were dressed in white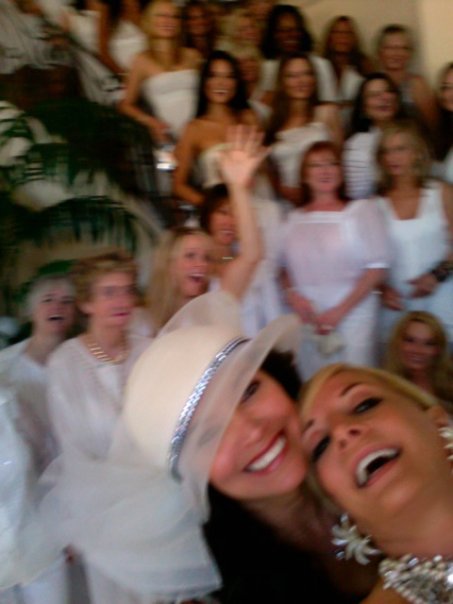 There were over 50 girls in attendance, including bridesmaid Cindy Margolis, who provided me with the most amazing cake that Tina designed.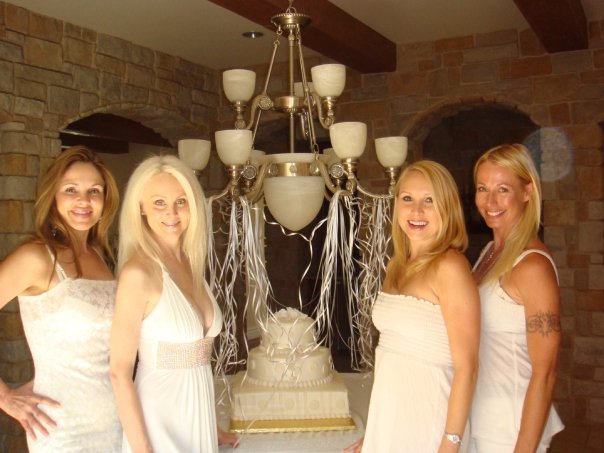 There were three different flavors, chocolate banana, carrot and marble. Needless to say, everyone took cake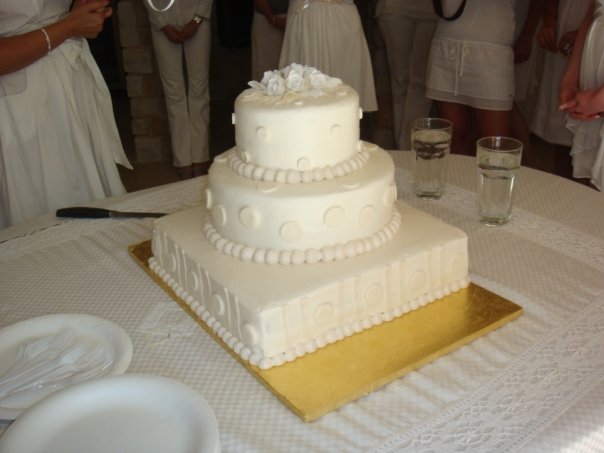 home and had a blast playing games. One game included making a veil out of toilet paper and putting on a fashion show for me, in which I had to choose a winner. It was hard because the girls were so creative and came up with these amazing veils in just 10 minutes!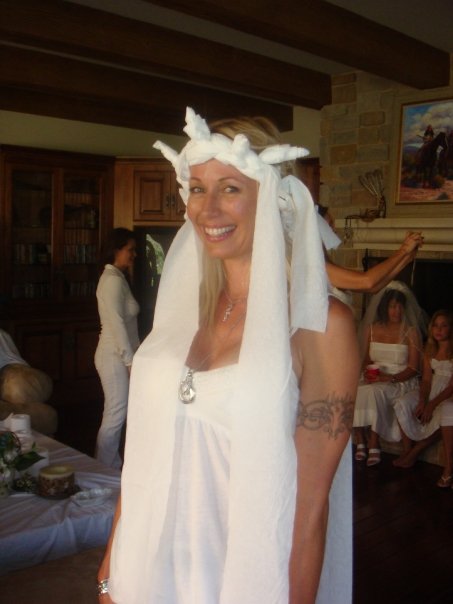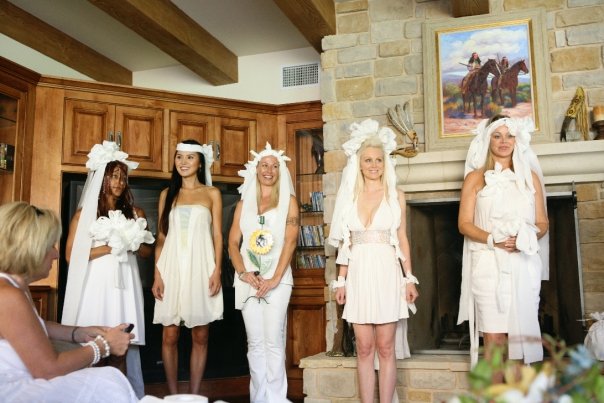 I was put to the test when asked 30 questions to determine how well I knew the groom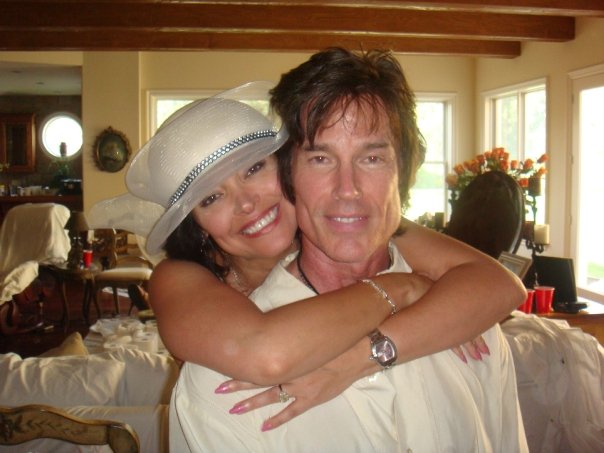 turns out, I know him pretty well and got 17 out 30 correct! Ronn showed up at the end of the shower and video taped the veil fashion show. It was a day to remember and the bridal shower of the century! I am so blessed to have so many amazing girlfriends that are happy to share in my romantic bliss. The presents were too numerous to open, so I'll be doing that today and writing my thank you cards all week.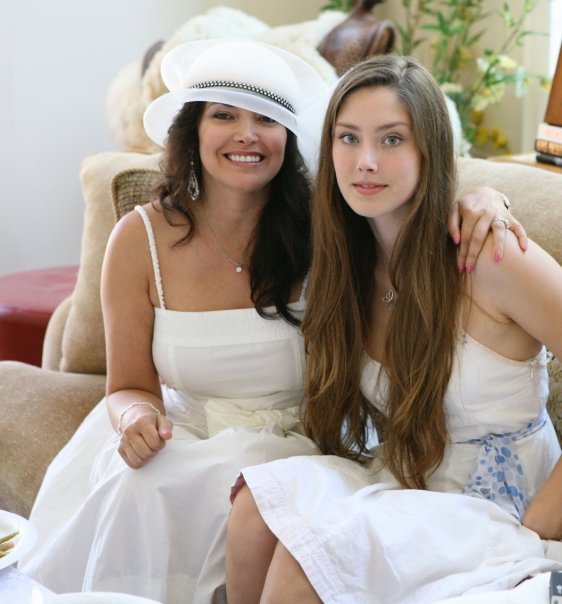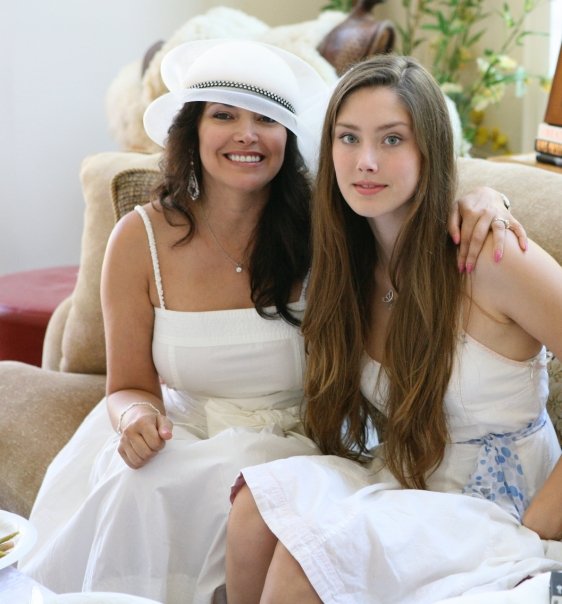 Thanks Tina, Cindy, Creason and all of you who attended, I love you all so much!!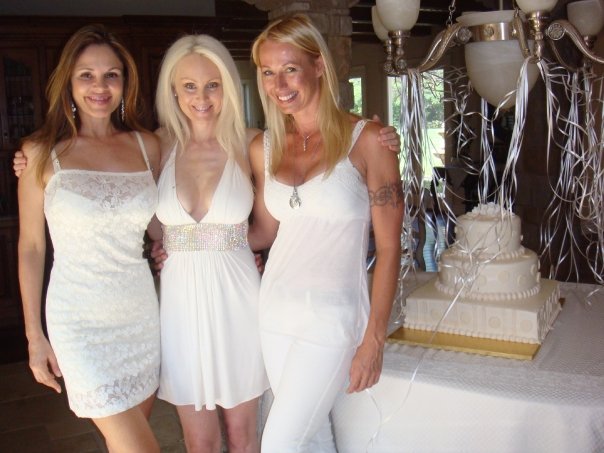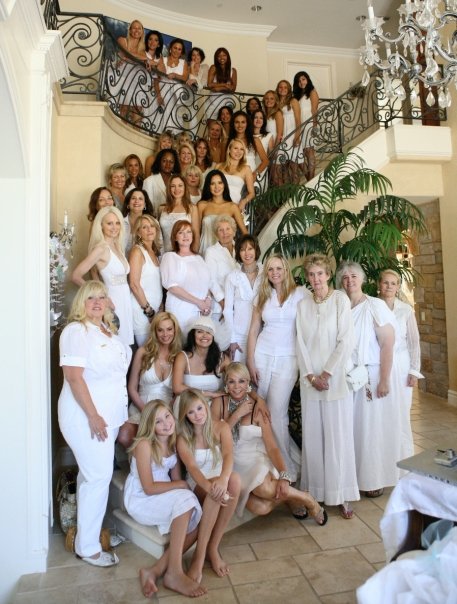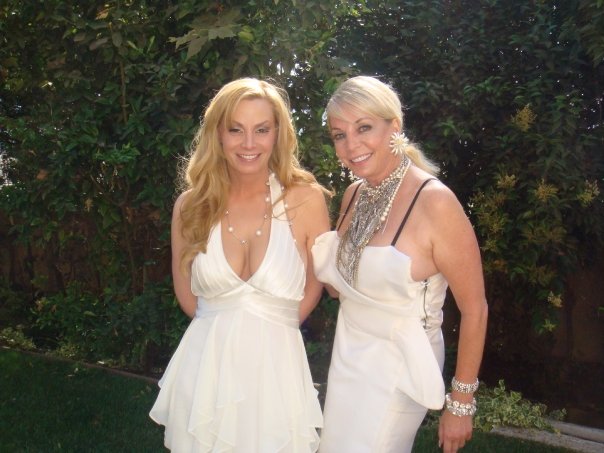 Kisses, Dev