It's been another amazing adventure in the southern part of Sicily here in beautiful Taormina for the prestigious annual film festival. Arriving here was quite an ordeal because Ronn's luggage was lost the first few days and he had no clothing at all. Thank goodness there was a Taormina film festival t-shirt in his gift bag! Every night has started out with cocktails and photos with some of Europe's most elite that have gathered to view different films every night in the 2300 year old outdoor theater that holds about 5000 people.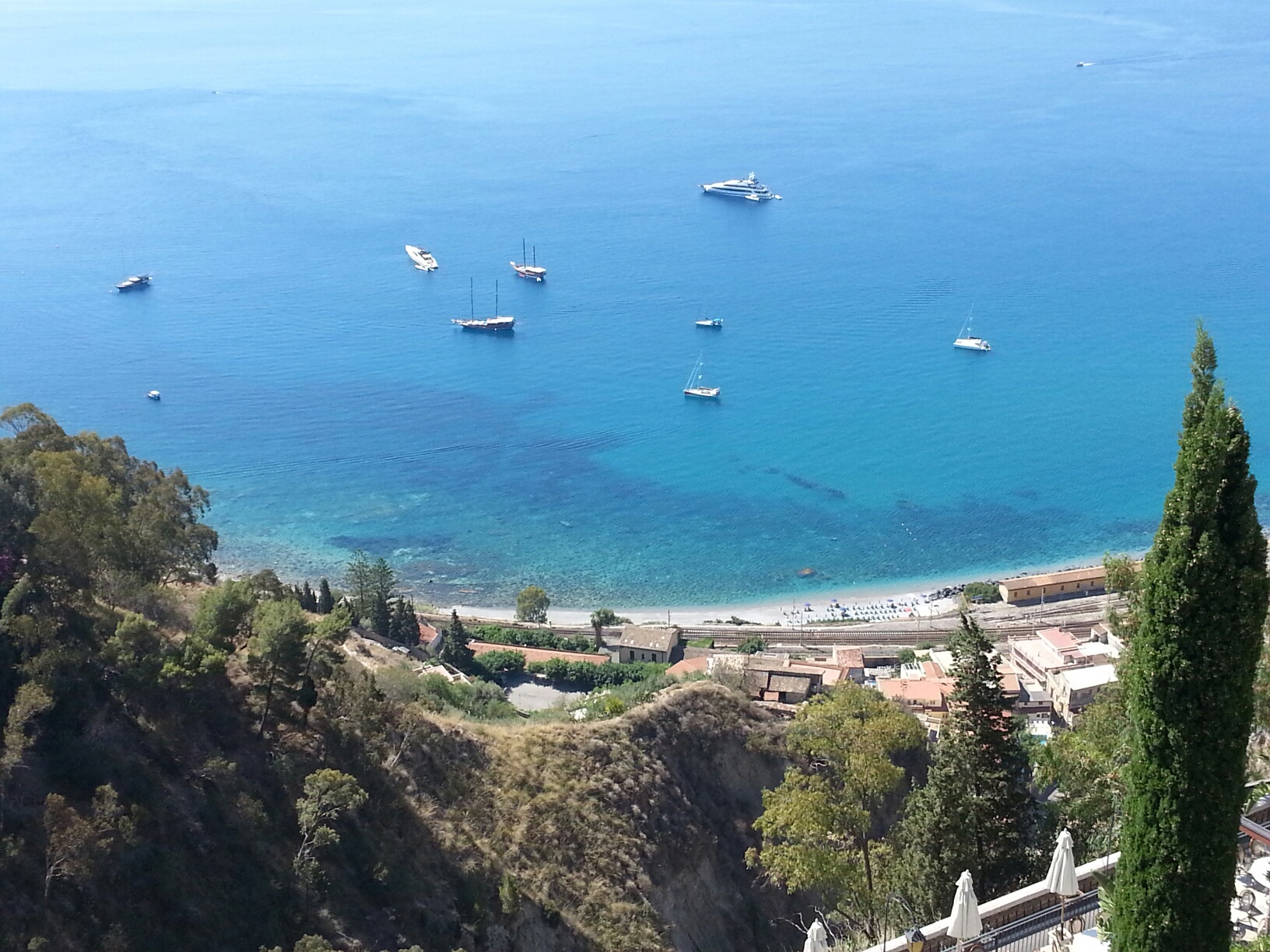 The first night's premiere of "Man of Steel" honored Russell Crowe with an award for his body of work and featured the cast of the newly released, "Man of Steel" which I must say was amazing to watch in such an outdoor arena.  After the screening there was a private elegant dinner held at the roof top of an amazing restaurant. This has been the routine each night as a different star has been honored with an award, including my hubby Ronn who has had a group of young teenage girls following him around since we arrived. They seem to be everywhere and it's amazing how much they seem to adore my hubby.
It's become impossible to walk around Taormina with Ronn because he draws a huge crowd for photos and autographs constantly, which he's very gracious about doing, but it can become rather stifling at times to get from place to place and the crowd seems to get larger and larger with tons of young women!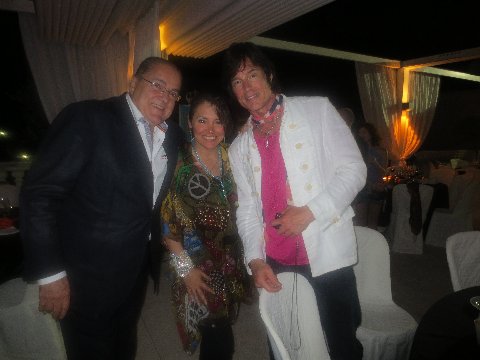 It was a pleasant surprise to see Prince Albert of Monaco here for a special presentation of his green energy foundation and as a result we have now been invited to Monaco for other interesting appearances that Ronn will be making in the future. Each night has truly been a wonderful beautiful presentation of awards and films both American and Italian that have been followed by the most amazing dinner parties. Tiziana Rocca put on this event and we are proud and honored to have been a part of this wonderful week.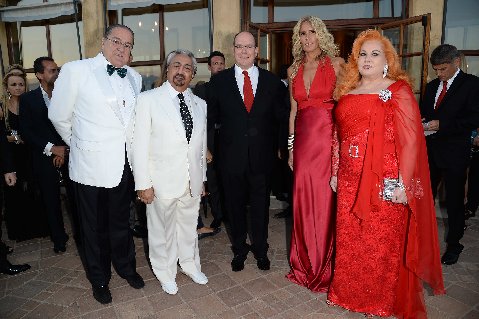 Last night Jeremy Irons was honored and tonight Meg Ryan is being honored, but I felt the need to relax and stay in for the evening. Each night's dinner is at a different restaurant or hotel around Taormina so it's easily becoming a very special week for us. We have been meeting some terrific and interesting people from all over the world and there is many  wonderful opportunities brewing for Ronn to work in film, as well as, invitations to bring PLAYER to perform in places in and around Europe.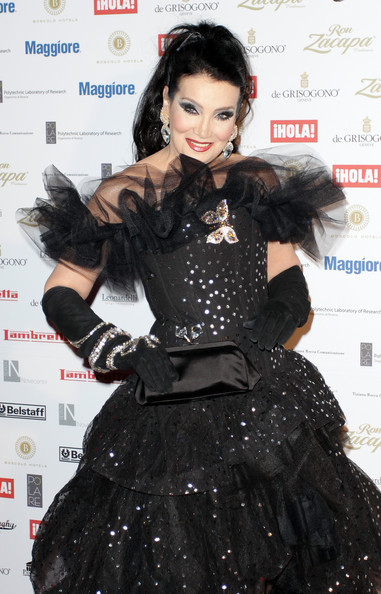 We are still celebrating my birthday and will continue to celebrate with a party being thrown for me next week in Rome by Prince Bassam Omar Salame', his gorgeous wife and Lamia Khashoggi, one of the most beautiful women I've ever met. Turns out it was also Prince Salame's birthday and he wishes to continue to celebrate my big milestone in Rome and also in Monaco later this summer. Needless to say, this is turning into the most amazing birthday ever for me and one I'll never forget and am truly grateful and blessed to be celebrating with these amazingly beautiful people.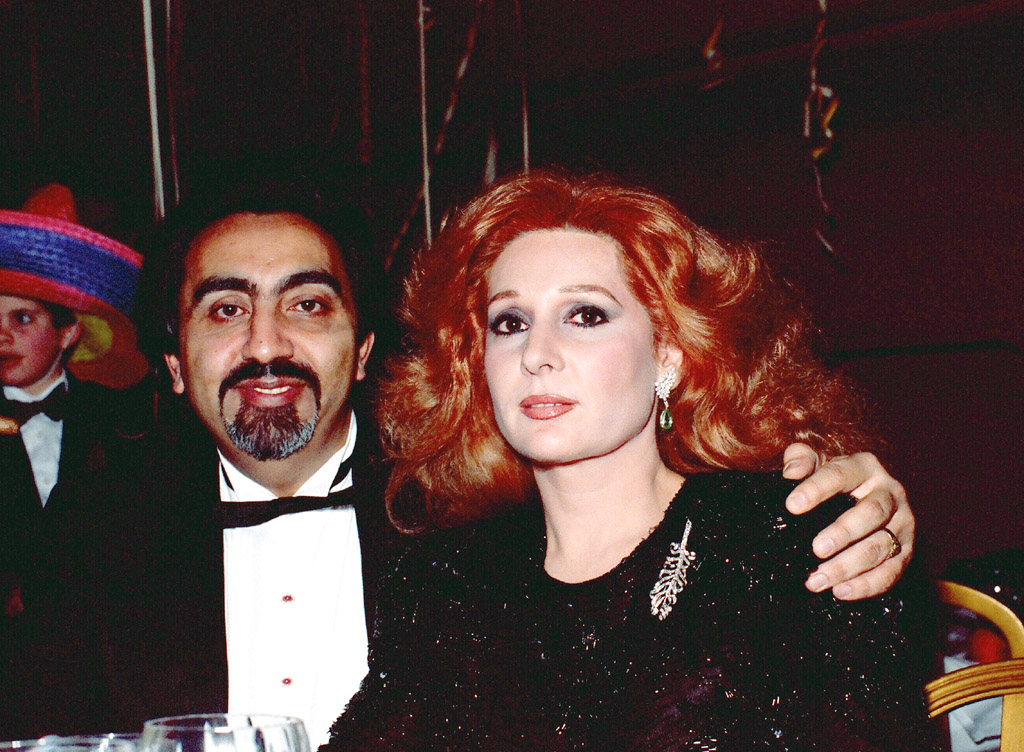 Sadly we have lost one of our guests who was coming in to attend the festival, James Gandolfini, aka Tony Soprano had a sudden apparent heart attack last night in Rome. So a special tribute is being paid to him tonight at the festival.