I know it's been a while since I've blogged and that's because of all the traveling we have been doing the past few months, along with poor Internet connections. It's been quite a whirlwind with all the preparations that have gone into the tour production of the "USA Meets Italy" concerts, but they have launched with great success.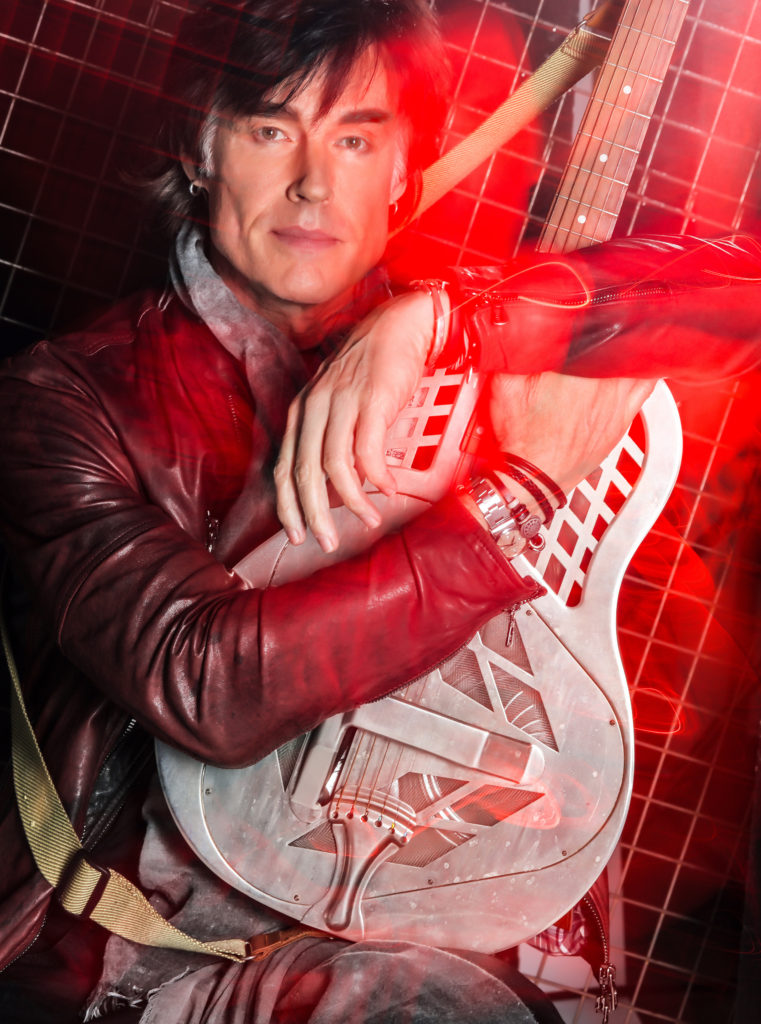 In between concerts, the crew must breakdown the production to set up in other parts of Italy, while Ronn does press and appearances in between. So many more dates are currently being added throughout Italy, some with the full production and some in romantic acoustic settings throughout the 21 regions of Italy. The response has been overwhelming great that we are now adding more dates for next summer!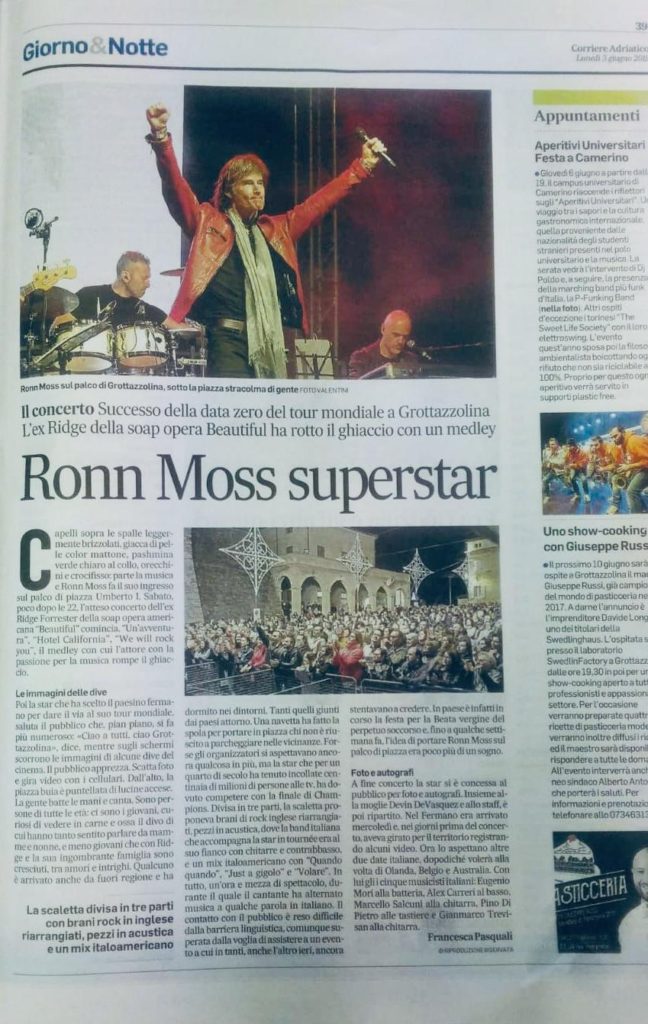 As most of you know, Ronn has had quite a unique love affair with Italy for over 30 years and this is the first time they are getting to see him perform live in concert as a musician and singer. As a result of the success, we are remaining in Italy for an extensive period of time to move to different regions with this production comfortably from the northern part of Tuscany to the southern part of Puglia, where we are based for the tour and down to Sicily.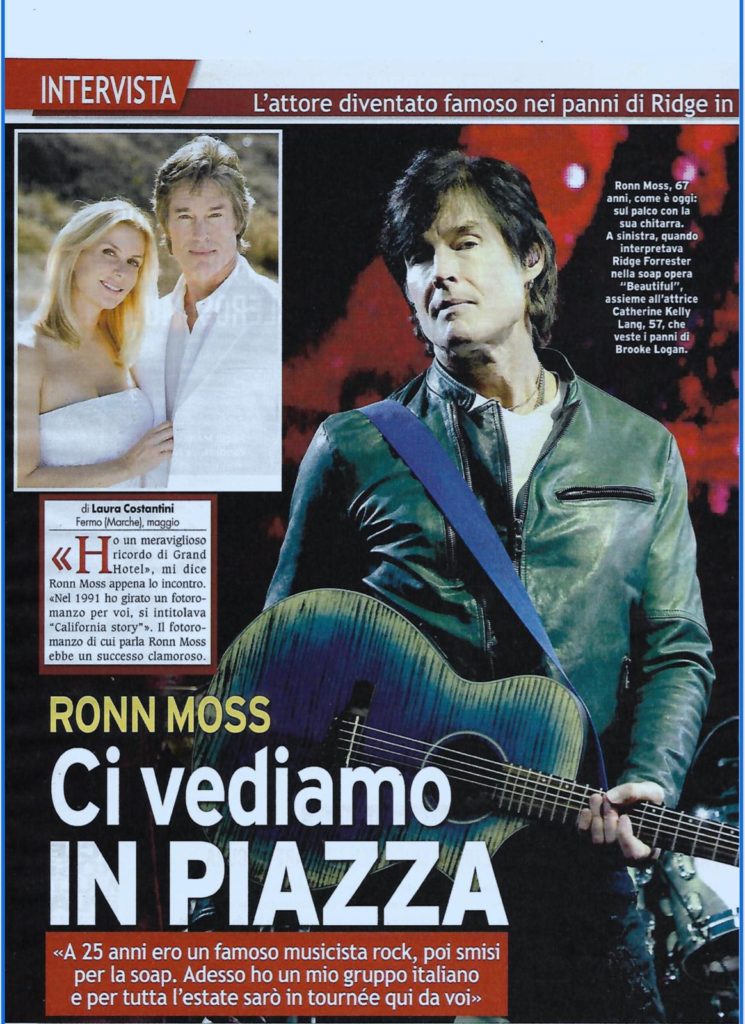 Needless to say, my Italian is improving daily and we are loving every minute of being in our seconda casa of Italia. Ronn is working on new music and singing new classic songs in Italian and we are working on upcoming film and TV projects for next year in between concert dates. You can stay on top of those things by going to his website. So we are indeed keeping busy, but also having fun seeing many new parts of Italy. It's been quite a journey revealing more of Ronn for so many fans who knew him only as Ridge and not as a musician. We are looking forward to sharing many more surprises with music and acting projects as they are rapidly developing. Check out the new Ronn Moss' PLAYER official website for all the latest with music gigs and for the debut of Ronn Moss' PLAYER this fall!