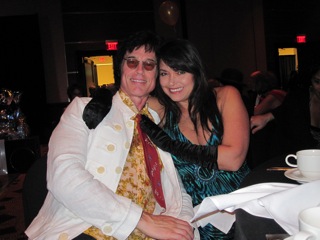 Ronn and I had a blast at the "Senior Prom Revisited" in Palm Springs. PLAYER was a an honored guest and performed a few songs.
All the band members brought their wives along for this charity event and had a blast. Peter even had a good time with Eden Ayers and Charlie Chaplin.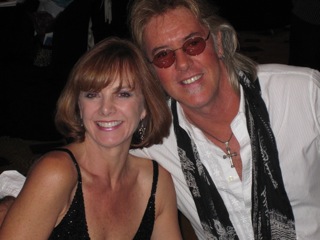 My pal Alana Curry and her boyfriend came along and had a blast.
Later we went to the home of Artist Christina De Musee' who is a very colorful character.
Palm Springs seems to love PLAYER and they will be performing on a regular basis starting in Jan 2011 on Saturday nights.
They are also putting together a tour with America and Little River Band and will be doing the Hollywood Christmas Parade that will air on CBS.
Right now we are working on new cool PLAYER merchandise and will have more news about appearances, maybe in your area, soon!
The band really rocked their last night in Palm Springs and have been asked to perform at a  prestigious country club's anniversary party in March.  More appearances are sure to be announced  later as they are confirmed.
We would like to graciously thank Bette King productions for taking such great care of us and all the fans who came out to support PLAYER!