Ronn and I had the privilege to attend a private screening of a wonderful film, "The Southside" that should be seen by all. The cast was amazing and Kristos Andrews is one terrific actor that you lose yourself watching! Nicolas Coster also makes a wonderful cameo in this film.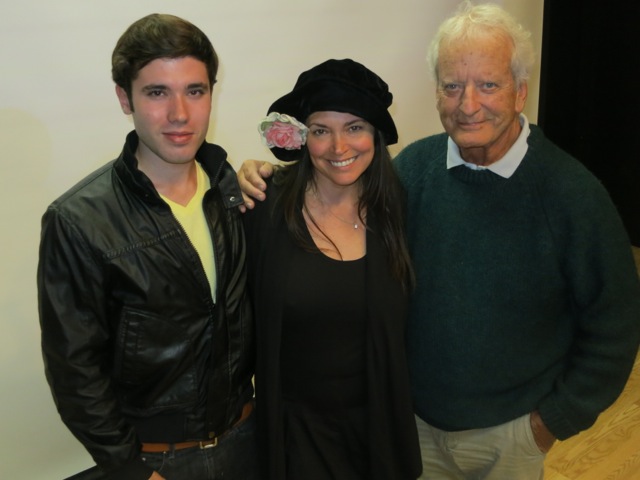 Based on a true story, Robert Areizaga Jr., (Kristos Andrews, Emmy®-nominated THE BAY), determined to make a better life for himself, struggles through a series of trials and tribulations that take him dangerously close to the edge. Always struggling to get ahead, Robert isn't ready to give up the party life with his 'goons' just yet. Lured by the prospect of quick cash, Robert takes a foolish chance with the law, a decision that costs him nearly everything. Robert realizes he needs to change his life and decides to take the Yonkers police exam. When his life takes a positive turn, Robert attends a house party unaware that members of a brutal gang would also be there. When the night quickly turns into a nightmare, the lives of everyone are changed forever. 
THE SOUTHSIDE is written and directed by record-breaking, Emmy-nominated producer Gregori J. Martin (THE BAY / RAVEN). The film stars Kristos Andrews (X Games Skateboarding Champion and Guinness World Record Holder), Douglas Santiago (star of the Green/Renzi and Independent Film Channel's blockbuster hit GIRLFIGHT), Hip-Hop sensation of the early part of the millennium, Cuban Link, and featuring Puerto Rican film and TV icon Miriam Colon, best known for her role as "Mama Montana" in the Universal Pictures motion picture SCARFACE.  Please visit their media pages and website and show your support for this amazing film.
Official Website – http://www.gregorijmartin.com
IMDB – http://www.imdb.com/name/nm1581380/
Facebook – http://www.facebook.com/gregorijm
Twitter – http://twitter.com/GregoriJMartin