Valentine's Day is just around the corner so I wanted to give you guys a little update on our recent adventures and upcoming plans. With all the anger and vile attacks that we have going on in our world, a little love these days is all most of us need. We personally never watch the news on television and try our best to be in gratitude each and every day for each other and all the wonderful positive things we have in our lives because it can surely change at any given moment. Taking the time to smile at a stranger or say kind words to those who may need to hear them can really make someone's day. It's the little things in life that make our world so special. We are so blessed to be able to share so much of what we experience with you guys and I promise I will be back with live streams soon.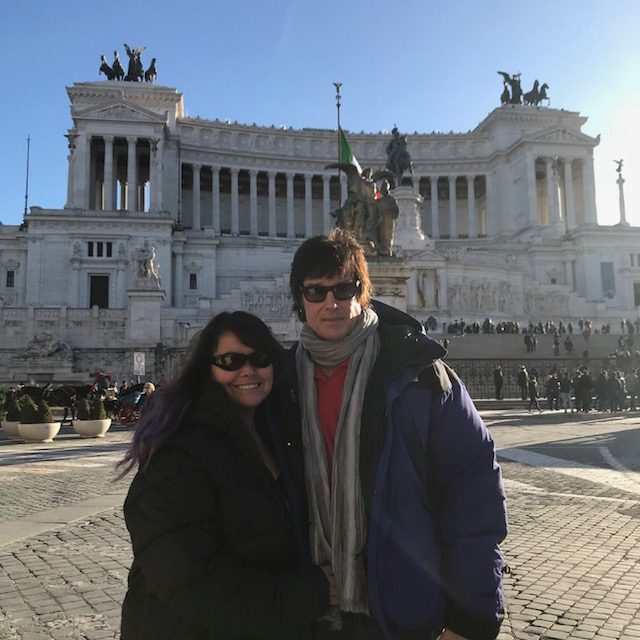 Ronn and I had the great opportunity to see Clint Eastwood's new movie, "15:17 To Paris" which was based on a true story of these three young men who saved countless lives on a train a couple of years ago, when a terrorist was on board shooting innocent people. The real heroes of that day played themselves in the film and we got to meet them. Spencer Stone was the brave young man that faced that terrorist head on, risking his own life and miraculously spared by what he attributed, the grace of God. It's a movie everyone should check out. Clint seemed taken by little Prince and he was a big hit on the red carpet of the premiere.
We also got to share the amazing Gina Lollobrigida's party celebrating her star on the Hollywood walk of fame at age 91. Gina is quite a talented woman who isn't just an actress, but an amazing artist and sculptor. This little lady makes gigantic sculptures!  A lot of her work is already in museums around the world and we are very proud of our new friend. I only hope to be half as energetic as she is if I make it to 90. Ronn and I plan to spend a quiet Valentine's Day at home, which we are enjoying as much as possible before we head back to Europe in the next couple of weeks. We are going to Fashion Week in Milan and will spend some time this trip in Tuscany, as well as, other parts of Italy both for business and pleasure. We will indeed be spending more time in Europe for various projects in different countries and for Ronn's upcoming fall tour.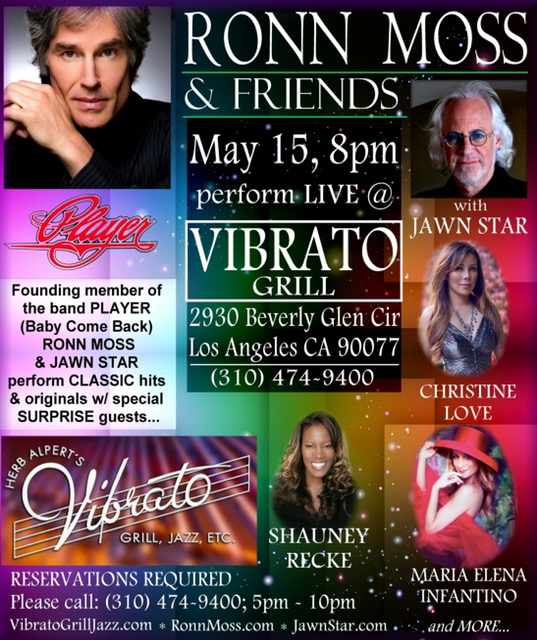 Most of you know I try to blog in a positive manner about the things we are doing in our lives, however we are going through a bit of drama with Ronn's band PLAYER and his partner Peter Beckett now, and I will be blogging in depth on that subject soon. There has been a lot of confusion among fans concerning Ronn and the band and truth needs to be told. Ronn was lied to by Peter while we were in Europe about having a sub bass player for one concert and now he's trying to literally steal PLAYER from Ronn and claims he is PLAYER all by himself, so we have no choice but to embark into a lawsuit against him after months of attempting to talk and being ignored. Sometimes life throws you curve balls to send you in other directions and we know that nothing lasts forever and change is something that makes life interesting. As always, I will speak more in depth on this later when I have more time. In the meantime, there are more Ronn Moss and Friends concerts to look forward to here in Los Angeles when we return from Europe. And Ronn is now working on a very interesting movie project that we will tell you more about as things develop. I will leave you guys with our book, "My Husband's A Dog, My Wife's A Bitch" which is a funny look at relationships. Just remember all we need is love and try and spread a little of what you have around this Valentine's Day!