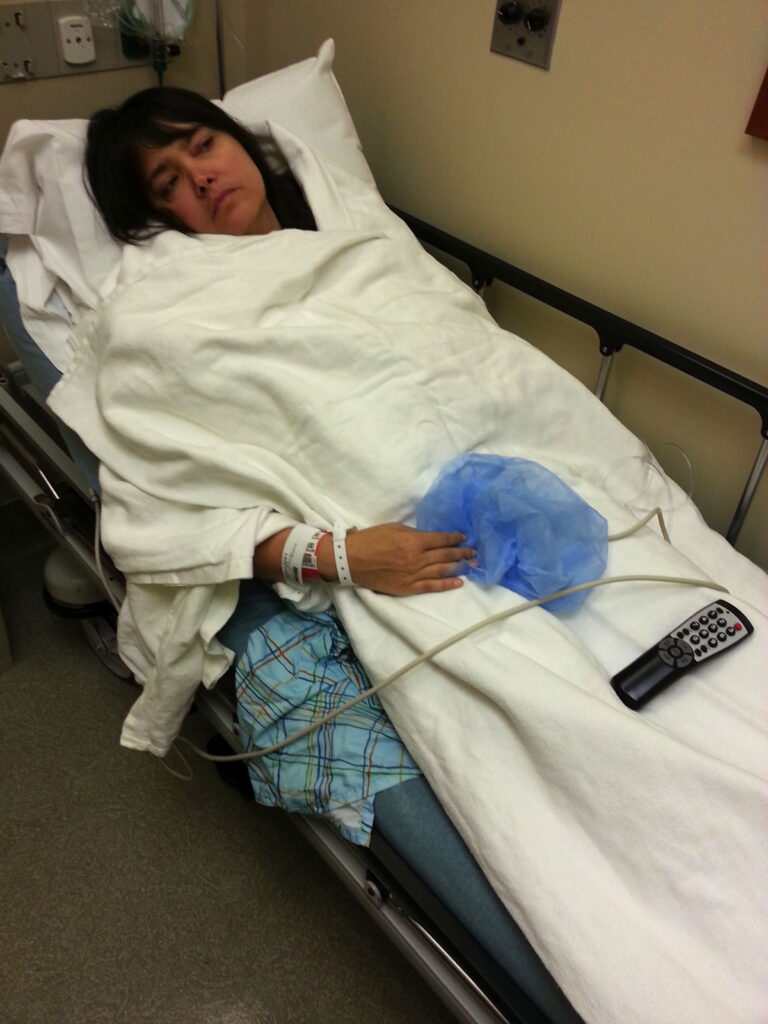 This was Devin as she was waiting to be prepped before going into surgery. It was about 7am and the concern on her face says it all. I tried very hard to conceal the concern on my face with a smile and a bit of levity to keep our spirits up. All I wanted to project was a positive sense that it all will come out fine. No pun intended. I had to release her to the nurses care as she was wheeled away and I went to the waiting room to occupy myself for the next 4+ hours. I knew I wouldn't be able to see her until she went from surgery to recovery and then to her room. One of her doctors came out shortly after the operation and gave me the good news… it went very well and there was NO cancer anywhere! This was the best thing anyone could have said to me.
This second pix is my lovely wife having just woken up from anesthesia.
I think this sign by her bed was a warning that the person you're trying to talk to is majorly floating somewhere else.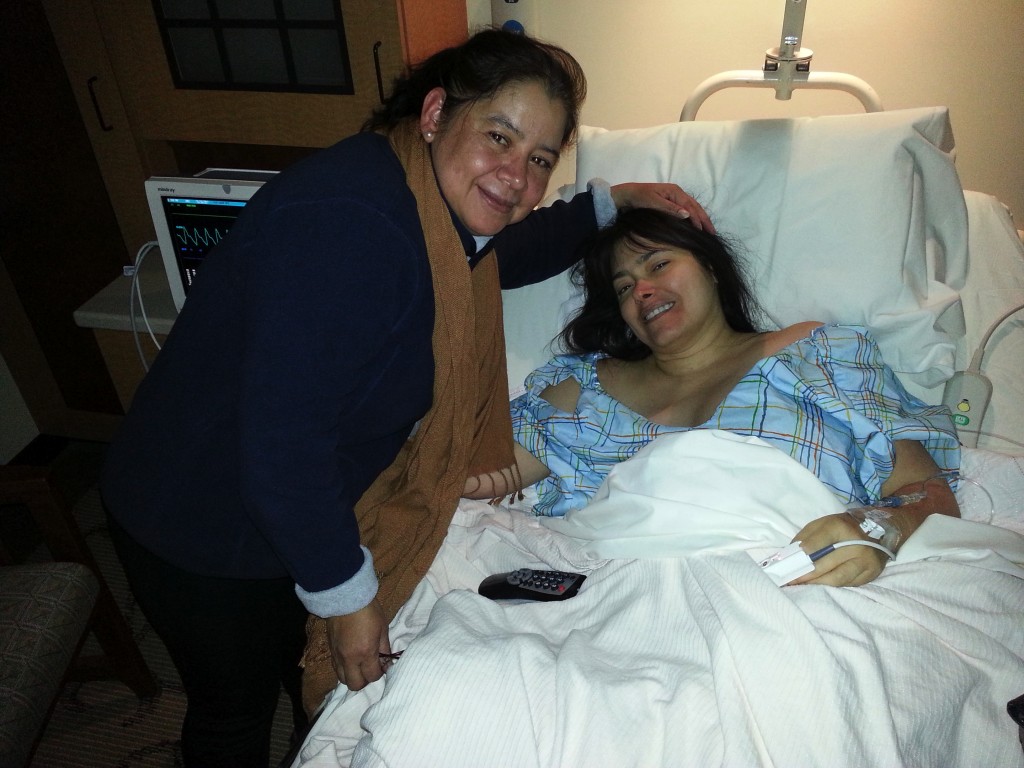 This is our wonderful Blancita who came to the hospital on her way home.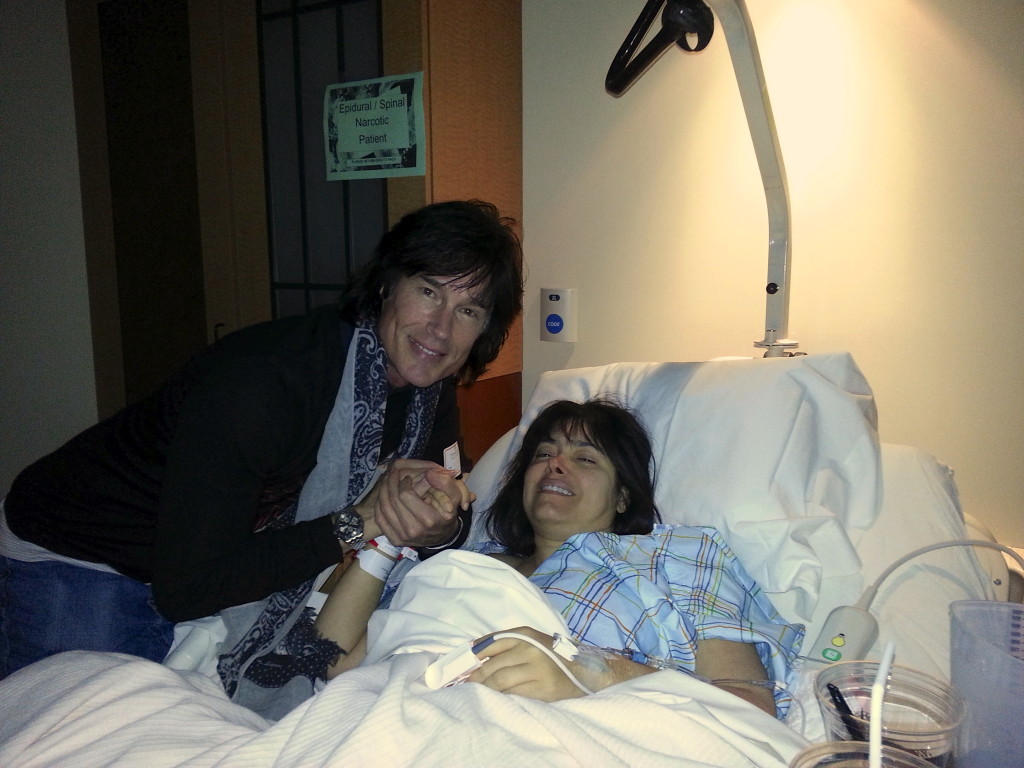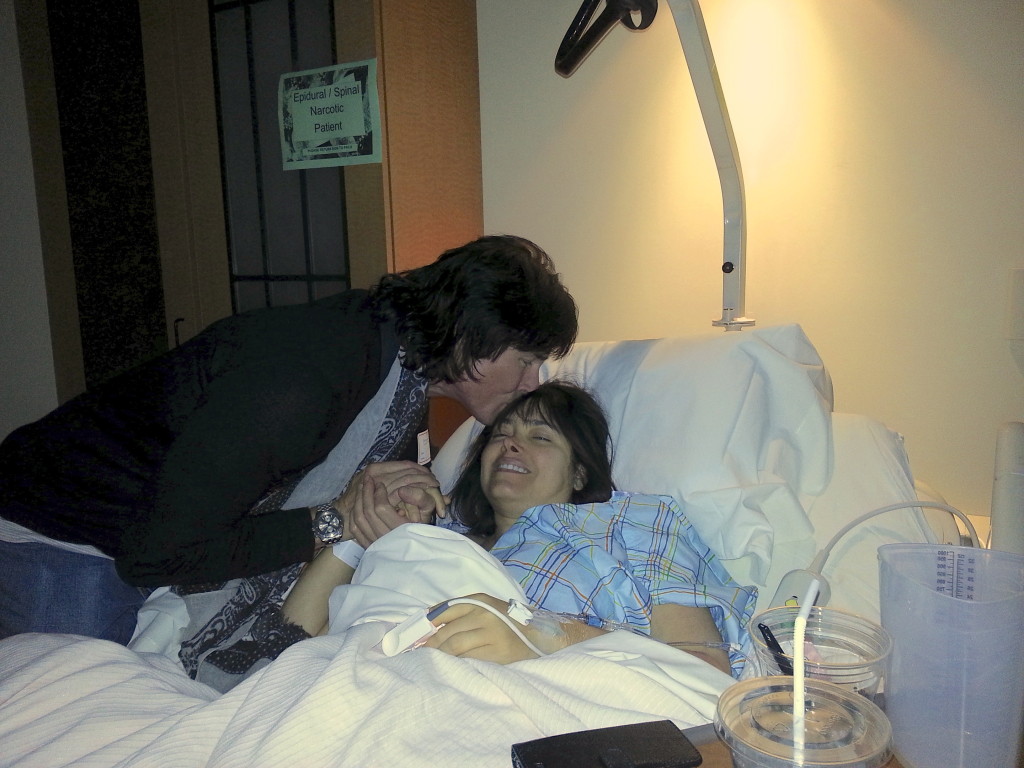 I think the relieved looks on our faces speak volumes. I was so happy to see her smile and feel calm about the outcome even though it was probably at that moment, helped by massive pain relievers.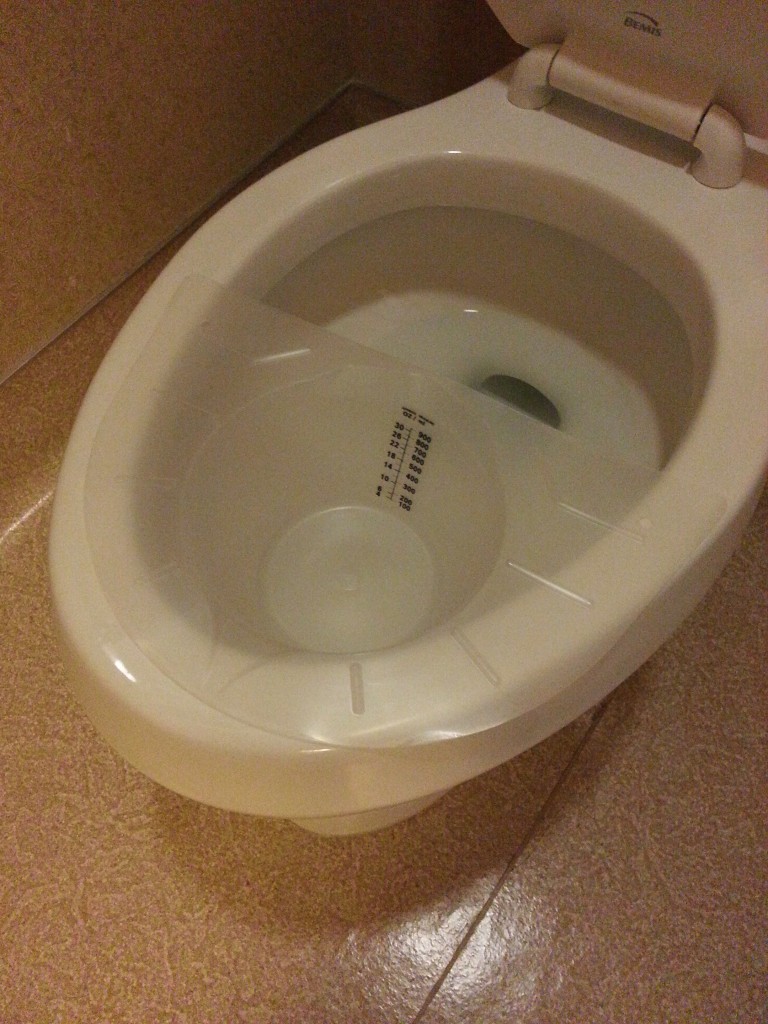 The following day, I had to take a pix of this because it meant we couldn't leave the hospital until she peed into this little pee catcher. So I was pumping her with cup after cup of water. Even though she was on a saline intravenous drip, it still took quite a while to get enough built up to use this thing.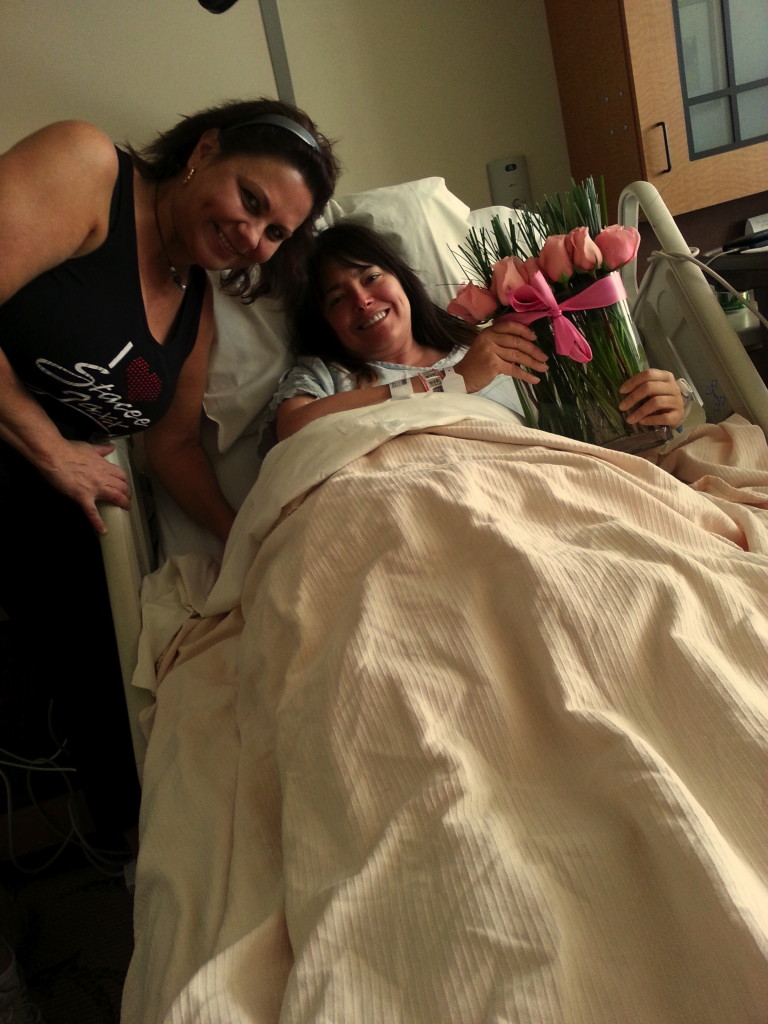 Here's our dear friend Susie Q who brought some beautiful flowers.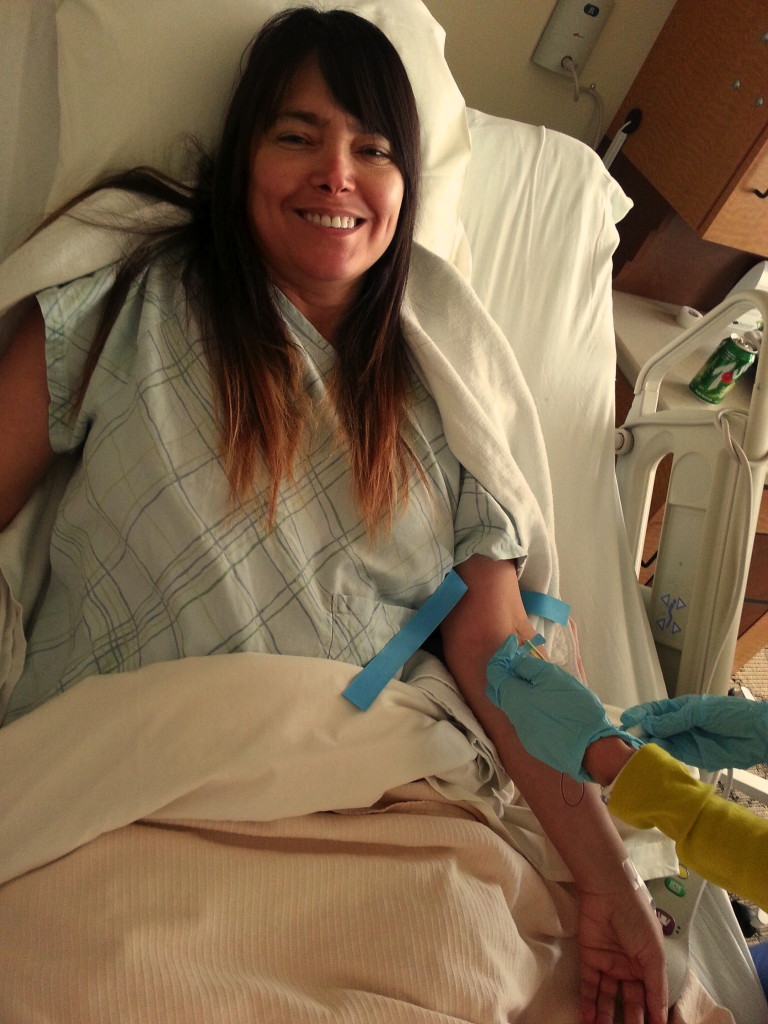 Getting stuck one last time to check some blood levels that had the doctors a little concerned. But the levels came back reduced and all was well for us to leave the hospital and bring her home to our own bed. Taking a pix while this was happening was the perfect distraction for someone deathly afraid of needles.
I'm so happy to see my lovely wife getting better and stronger every day. She's trying to ween herself off the pain meds, which I think is good. And she only takes about 6 minutes instead of about 11 to walk slowly to the bathroom every time. I'm going to remind her now that when she gets upset at me or anyone, she won't have her monthly period to use as an excuse.
Love you all for all your kind words of encouragement and support this last while. It means the world to us both. —Ronn