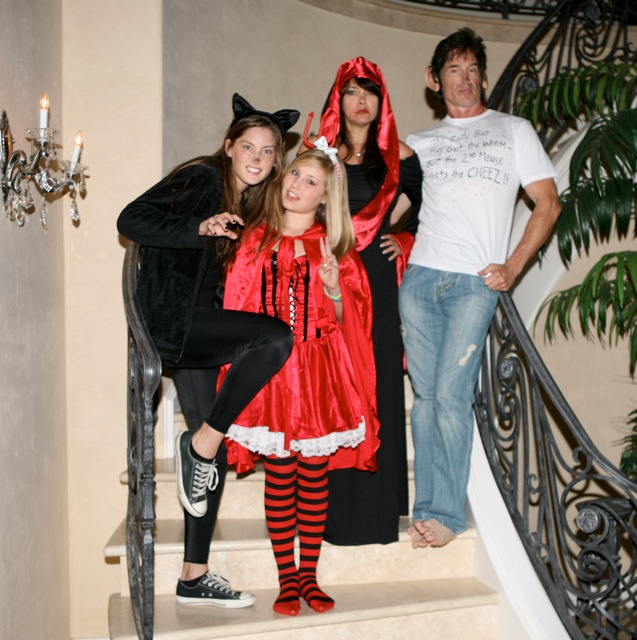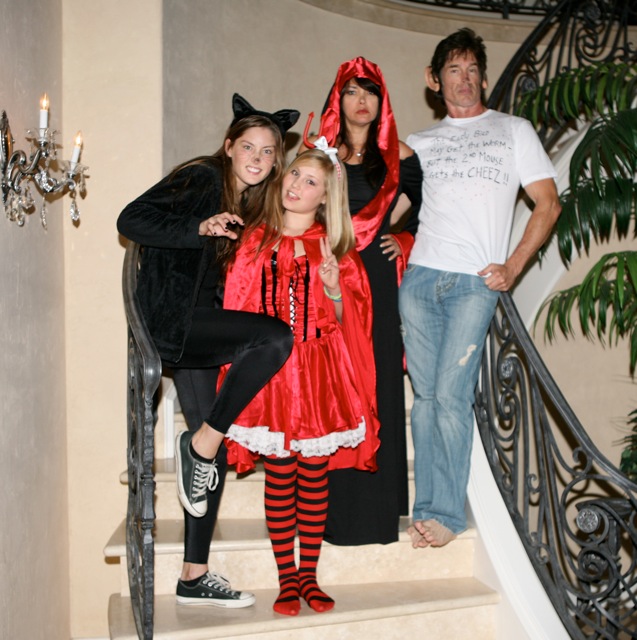 Last night the whole family got dressed up for Halloween parties. I was a devilish girl, Creason a cat, Calee "Little Red Riding Hood" and Ronn was a second mouse with very large ears. He's been talking about being this second mouse ever since he heard the phrase, "The early bird may get the worm, but the second mouse gets the cheese." So he put in these horrible looking teeth, wrote that phrase on a t-shirt with blood splatters and went around the neighborhood with me.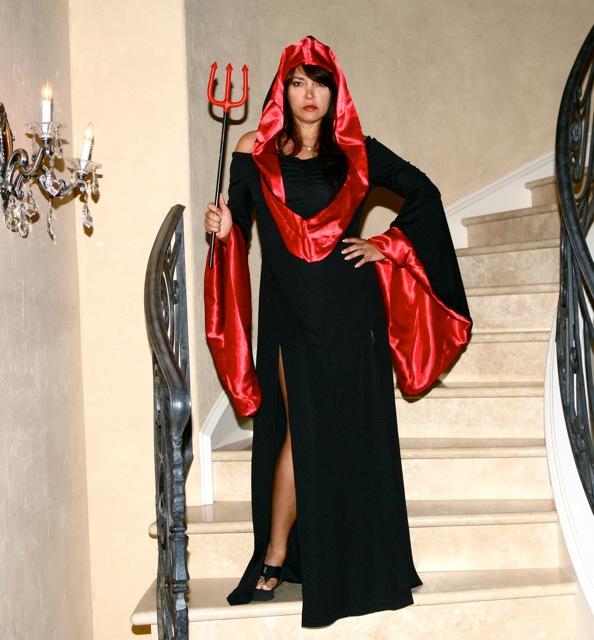 I had a devilish good time with him and was happy to see him bring that second mouse to life. This year was the first time Hef didn't have his own Halloween party, seems the mansion is now being rented out for other's to throw parties and Hef is just attending them now with a few of his close friends. Things change and now that I'm a married woman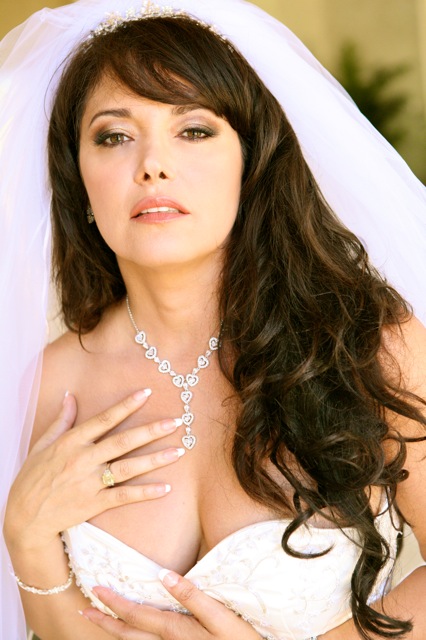 I must now stay closer to home for these times. It's fun in our neighborhood, kids come from all over to see the decorations and trick o' treat. Hope you guys had as much fun as we did!